Total of 1 carriers in
Semmes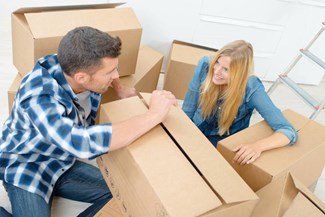 Semmes Movers
Planning on picking up and moving to the town of Semmes in the great Cotton State of Alabama? There's a lot of fun waiting for you on the gulf coast, but first you have to get your big move underway. That means you have a lot of planning, tasks to juggle, and calls to make when you're ready to get started.
Moving is, unsurprisingly, an exciting yet nerve-wracking process to make it through. You're surely excited to get settled into your new home in Alabama. Here at iMoving, we know you're probably going to want to use a professional moving service to make your move smooth and efficient. In order to connect you with the best possible long-distance movers in Semmes to get your big move accomplished, we have assembled a network of the most reputable movers around.
With iMoving, you know that each and every one of our mover partners has been background checked thoroughly, ensuring that every single company provides the best moving services and genuine care for their customers. We'll even provide you with an easy-to-use moving checklist so you can see all of your move's priorities on paper, allowing you to plan and itemize before moving day arrives.
All of our partner Semmes movers are professionals at their craft. They are trained and experienced in providing great customer service to people moving all over the country. With iMoving, you'll be confident in your choice of Semmes moving companies who are eager to help you streamline your move.
Moving Services in Semmes, Alabama
To make things simple for you, our Semmes local moving companies provide special services to folks who may need them during their move. Here are a few moving services you can expect to choose from:
Full packing options: Many of our mover partners offer services to pack up your home in its entirety, taking the stress off of your shoulders!
Storage: It is not uncommon for people moving to need somewhere to put special or valuable items away for a while either before, during, or after their move. If this sounds like something you could take advantage of, then check out some of our mover partners' climate-controlled storage options.
Local and long-distance moving: Whether you're moving right across town or coming in from out of state, local and long distance movers in Semmes are on standby to help you get where you need to go, no matter how far it is.
Commercial moving: Are you about to open a business located in another state? Some of our moving partners have the additional equipment and expertise needed to handle complex business relocations, getting all of your sensitive electronics and private files to your new office with ease.
Special handling: If you have any antiques or family heirlooms you need packed or handled carefully, then checking out special handling services can be a great option for your unique furniture or antique treasures.
Move Like a Pro With These Tips
To help make your move a little less stressful, you can incorporate some of these helpful moving tips into your move to make things easy for you.
Color code your rooms
When you're getting ready to start packing up your home, you could save a lot of time by assigning a color to each room getting packed up. For example, red for the living room, blue for your bedroom, and so on. You can then use colored tape on your boxes when the room is packed up, and label it.
The color-coding process will make things a lot easier when you're unpacking your stuff, because you'll know exactly what box needs to go to what room the minute you pick it up to take it off the truck.
If getting new furniture, have it shipped
If you're not planning on taking your old furniture with you when you move, opting to either sell it or give it away, then you'll probably be thinking about purchasing new furniture for your new home. If this is the case, see if the store you buy it from can deliver it to your home, or ship it if you are moving out of state. If you purchase furniture online, it may make things simpler, since the furniture will have to be shipped to you anyway.
Have box packed with any essentials you'll need for the first night in your new home
You probably aren't going to feel like unpacking every box the minute you get to your new home, because you might just be too exhausted! It is always a good idea to pack up a first-night essentials bag with things like medicines, phone chargers, wallets, and anything else you would deem worthy. With an essentials pack, you'll have everything you need for the night without having to unpack a bunch of boxes.
Getting to Know Semmes, Alabama
There's a lot of fun to be had in Semmes, and you'll be especially delighted with the town if you enjoy some nature. You'll also find some delicious local restaurants and a little bit of nightlife to enjoy if you're looking for a night out on the town.
If you feel like taking a walk in a veteran park honoring those who have served and who currently serve in the military, then you should plan a trip to Semmes Honor Park. Here, you'll find a pavilion for get-togethers or just for sitting down, plenty of sidewalks to enjoy a quiet walk around the serene park, and beautiful, well-manicured grass to admire. Outdoor lovers will also enjoy a visit to the elegant Semmes Heritage Park, a local park rife with lush, green grass and plenty of space for you and the kids to enjoy.
Looking to have a night out with your friends or significant other? Semme's Jewels Lounge is a great spot to go if you're looking to have a drink and sing some karaoke. If you get to feeling hungry, you'll have several tasty local options to choose from. Barbecue lovers should check out Hickory Pit Too, while people looking for some Mexican cuisine should give Los Rancheros Mexican Restaurant a try.
As you can see, there are plenty of fun things waiting for you here in Semmes. If you're ready to get your move on track, then get in touch with Semmes moving companies today. It won't take you long to see why folks call it Sweet Home Alabama!