7 Things to Do Before Moving, After Buying Your First Home
Only certain types of people will read this blog today, and we are aware of that fact. We want to congratulate you on your first big step of owning your own. You must have gone through a lot of hassle to have got a place you can call your home finally.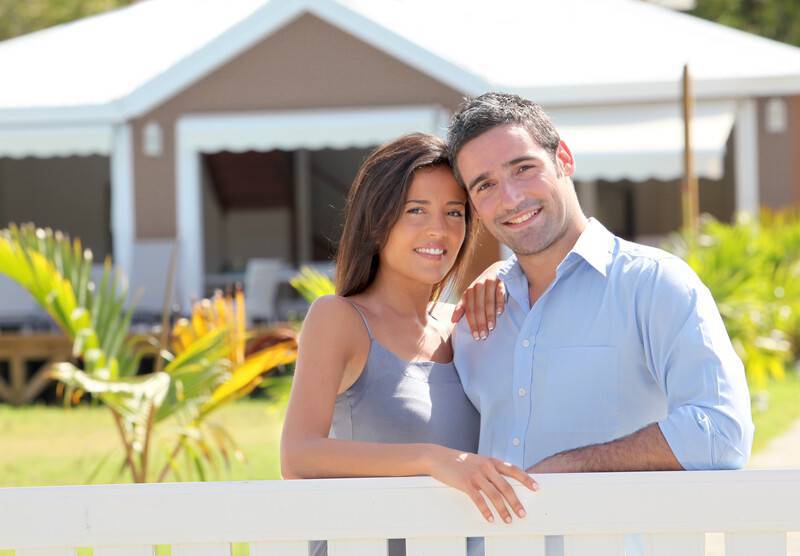 Only certain types of people will read this blog today, and we are aware of that fact. We want to congratulate you on your first big step of owning your own. You must have gone through a lot of hassle to have got a place you can call your home finally. Those are the types of persons we were talking about earlier. Apart from having a change of address in your mind, hiring local movers, and all relevant documents, there are also many other things you need to pay attention to.
Remember that you have just got a new house. Your mind might be up and about, thinking about how to clean the new house. If it's in a mess, then you have to clean it up to be ready to receive your new belongings and family. If it's not already clean, there's not much to nag about, after all, you will also leave a lot of uncleaned portions of your former home for the new tenants. You must, however, pay attention to the things we write here as they will help you make better plans for your new home.
You must have guessed right, yes! Moving can be quite a daunting task, and you would want to help yourself by taking off as much stress as you can. If you just let the situation overwhelm you, then you are in for problems than you can imagine. You can even have a major breakdown or sickness after such hectic work. We are trying to lift off stress from you, and that is why we have come up with most of these tips.
Moving Checklist to follow before moving into a new home.
Change Your Address
This is something that doesn't get clear to people until after weeks, and in some cases, months of residing in your new place. The first thing you want to do after making sure the house belongs to you is to make sure you change your address. Slowly remove your mind from still owning the former address and make plans to readjust it. Start by reminding your family, and telling them the new address; this way, it will start to sink in that you no longer live there.
You also need to go and update your address in any other platform you must have put your former address. At your place of work, you need to update your information about your address too. Try to think of any other platform you must have used your former address, and change them. It's okay if you can't remember all at the same time. You need to keep on changing the address as you remember. This way, you are safe from any hassle when legal issues arise. It might seem like a slow process, but you can do it eventually.
Change All the Locks In Your New Home
You must have heard of stories of people breaking into the homes of others, without actually breaking in. There are several stories like that, and you should avoid it. The best thing for you to do is to make sure you collect all the keys from the previous person who lived in the house, or you can also ask your, seller, to provide you with the keys to all the rooms, including the spare keys. Do not be so carried away by the fact that you have gotten a new home that you leave out this very important step.
Collecting the keys is never enough; you also need to make sure you change all the locks. This way, you are sure of your privacy, and that you are not sharing your home with some stranger. Remember the tip that speaks about knowing your home? During that process, you should also be able to spot areas in your home that might need more light or motion sensors. All these things put in place will increase your safety. So if anything happens, you know you don't have to blame the seller, you can call the police right away when you suspect any disturbing occurrence.
Check the Entire House to be Sure it Has Smoke Alarms and a Carbon monoxide detector
According to research, a lot of people have died by being negligent of the fact that they need some basic things in their homes. The smoke alarms come in very handy in your home. They can help quench fire before it escalates into a bigger fire and burns you out. So as a rule of thumb, you need to take into cognizance whether or not you have smoke alarms. If you have, but it is broken, then you need to change it. If you do not have one at all, you need to get an engineer that would help you install one for a better home.
Apart from having the smoke alarm, you also need to get yourself a very good carbon dioxide detector. Smoke is made mostly of carbon dioxide, and these detectors will help you pick up the slightest sign of carbon monoxide, and this will trigger the system. Your safety is worth more than the amount you will spend trying to repair your home after fire damage. If you do not have any of these things, you need to consider them seriously. Imagine how it would feel to have memories of your items when they were in boxes alone.
Check the Toilet for Leaks
There are certain leaks that you cannot discover until there is a need to use certain parts of the house. The toilet is an example, and the aftermath of the leak from this part of the house can be a pretty big mess. Before you move in, you need to make sure you have checked out every single part of your toilet and guaranteed that it is in sound condition. Check out the pipes and make sure no leaks are dripping on the floor. If there is a leak in the toilet, it can cause some serious odor, and in the end, you can also get some airborne disease by inhaling the odor. Pathogens are everywhere, and you need to be careful.
There is something you also need to do. You don't know how the former tenants before you used the house, in that case, you need to change the toilet seats and make sure they are according to the specification you want. You can also not tell if they are strong enough. So for your good, you can think of changing the toilet seats to something that suits your lifestyle. There can also be some really tough stains left on the toilet, and you need to scrub them with different chemicals to take them off. Save yourself the struggle by buying a new toilet seat, and maintaining from that day forward.
Audit Your Electricity And Power Up The Electricity In Your Home
Electricity is one thing you will need in your home. You need to make sure you have the best of it. In a bid to save more on the cost of electricity bills upon moving to your new home, you will need to audit your electricity to determine what type it is. Get an engineer to help you check the house and know what your house runs on. This way you'll have a good report on things to change, and what to do to make your house more energy sufficient, and you save some more on electricity.
Another job the engineer will help you with is to check if everything is functioning properly. He/she will help you check the wiring of the home and help you determine what is wrong or what need replacement in the home. This is very vital for you especially if you are buying an old home. Even if you buy a new home, you still need to check if everything is working fine. It might come as a big disappointment to you when you discover certain things are not being powered in your home.
Check for Other Leaks
There are two ways to go about this. You can either be the home inspector or hire a home inspector. Being the home inspector means you go by the words of the seller, and agree that everything is fine. You only come and see if the house was as described. Hiring a home inspector means you don't quite believe the seller and still need to tell them to help you check the house. As much as we like to believe the home inspector will do a great job with inspecting all parts of the home, you still need to check things out yourself.
Several places in your home could develop a leak. We have spoken about the toilet, but there are more and more places that a leak could come up, and you need to check them well so that you can have a rest of your mind. For water leaks, you can try a simple hack to know if there a leak. Read your water meter, wait a couple of minutes or hours, and read again. If you notice a drop in the reading of the meter then you know there is a leak in the house.
If you do not have a water leak, then you can try searching if there is a plumbing leak in the home. Search well, and look through all the pipes. If you notice any form leak, you can either deal with the situation right away or decide to deal with the issue later. It is always better to discover these issues on time so that you can have them fixed before you move in with the entire family. Knowing the state and condition of your home will help you in knowing what to fix, even if you are not ready at the moment.
Clean Your Home and the Cabinets
After the bulk of the work must have been in repairs and setting things in order, you also need to make sure you clean your home. For one, you can take your family along with you, or organize yourself with your friends to have the cleaning done. If you are always busy and you don't have time to do it yourself, you can hire professionals to help you handle the task. It shouldn't cost you much because your house won't be filled, and this gives them a free hand to do their jobs very easily.
If you are going to be hiring professionals to help you with the task, you need to give them pointed instructions on what, and where to add more effort in cleaning according to your analysis of the home. But if you are going to be doing it yourself, then you need to check out your cabins and closets to make sure they are clean. Make sure there are no bugs in them. Remember that your clothes will go into your closet and you want to have it clean as possible. In the same way, your cooking wares will go into your cabins, and you need to make sure they are all set for use.
Also always make sure you check around for other maintenances you have to handle in the home whether big or small. You must have all these things done. Maintaining your home will help you use it for the best amount of time.
In conclusion
Moving to your new home is great, but not knowing what to do can set you off balance. You need to pay attention to the details and also be sure not to skip the important things. You are the one to live in your home, and you need to make it as comfortable as you want it to be. We believe these tips have proven useful in helping you organize yourself for a move.