The Best College Packing List of 2023
Getting ready to move to college can look like a difficult task. Packing can leave you stressed out and confused. Many processes are involved, with a long list of items to include in your checklist.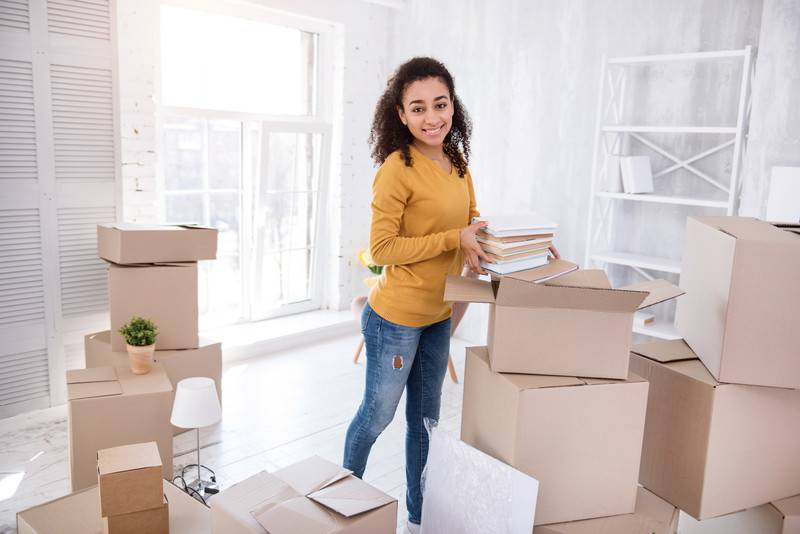 Getting ready to move to college can look like a difficult task. Packing can leave you stressed out and confused. Many processes are involved, with a long list of items to include in your moving checklist. Packing is one of the significant parts of the college. There is a lot of daunting experience associated with packing up your stuff and moving into your small college dorm or apartment.
To know the things you need to pack for your move without forgetting something, especially, essential stuff like your health insurance card, you need a packing list.
It presents you the opportunity to grab all that you need to start your new life as a college student. Although this process comes with great excitement, however, it can also be so stressful.
This post aims to share one of the best college packing lists you can find on the internet in 2020. This list will provide you all the college necessities regardless of the size of your dorm or apartment, together with additional fun tips that could make your stay on campus enjoyable. Is this what you have been waiting for? Read on!
Each item on this packing list is essential for your survivor right from your first year of college even though your main thought focuses on your college wardrobe. No problem! You can shop the best dorm picks of essential items for your university years and then go ahead with this list having no worries, as it contains clothing guides and non-essentials that should not follow you to college. We itemized it space-by-space to make it easier for you.
Room
Your room in college is where you will be living. So be ready to give it a beautiful set-up. Imagine new friends coming to your room. You certainly want them to see the nice arrangements and catch a great vibe in there.
Below is the list of what I would get if I were you:
Adhesive hooks and strips
Bulletin board & dry erase board (pick by HC)
Pushpins/magnets/whiteboard markers
String lights
Coffee table
Area rug
Lampshade
Hanging lamp
Wall clock
Bedside lamp (pick by HC)
Floor lamp (pick by HC)
Bed risers (pick by HC)
Bednet
Extra seating
Futon (pick by HC)
Vase
Decorative baskets
Couch cushion
Cushion cover
Wall art (pick by HC)
Utility cart
Shoe rack
Skirt hangers
Storage units (over-the-door)
Space bags
Bedside table
Dining table
Alarm clock
Posters
Curtain
Photos
Picture frames/photo clips (pick by HC)
Closet organizer
Hangers
Rods (optional)
Clothes rack
Stepladder
Trashcan
Candles
Candleholder
Plants
Wall mirror or full-length mirror
Jewelry organizer
Jewelry safe
Drawers
Shelves
Curtains (pick by HC)
Fan (pick by HC)
Space cooler (pick by HC)
Bedding
Your first college bedroom deserves beautiful and perfect bedding, as it is where you will spend most of your time after class. You will be doing things like reading, and eating of late-night take-out with friends. Be prepared to make it as comfortable as it can be for you by using amazing stuff. 
Below are the items to include:
Reading pillow
Throw blanket
Foam topper
Throw pillows
Double XL sheet set
Under-bed storage
Sleeping bag/air mattress
Pillowcases
Mattress cover for Bedbug-protection
Mattress pad
Duvet and duvet cover/comforter set
Double XL bed skirt
Pillows
Food
You can't find food on trees in college except you are in Florida. The storage unit kept under your bed must be properly stocked with snacks and other food items you most certainly cannot live without.
These include:
Soup
Instant oatmeal
Peanut butter & jelly
Popcorn
Cereal
Coffee
Bottled water
Granola bars
Coffee creamer
Sugar
Bulk snacks such as dried fruit, granola, candy, and so on.
Mac and cheese (Microwaveable)
Ramen
Instant hot chocolate
Gum
Kitchen Supplies
Your school location will determine how exactly your kitchen will be arranged, it may be the one you share with your roommate or just your small fridge and microwave. Regardless of your choice, your college kitchen must serve whatever purpose you deem fit as it is there to give you comfort when it comes to food.
Kitchen items include:
Mugs
Travel mug
Bottle opener
Can opener
Reusable water bottle (Pick by HC: self-filtering water bottle)
Utensils
Coffee maker
Oven mitt
Mini fridge (depending on your school)
Toaster (depending on your school)
Knives
Water boiler
Water filter pitcher (Pick by HC: Brita 10-cup pitcher)
Water filters
Blender
Microwave (depending on your school)
Dishes
Trash bags
Hand soap
Disinfecting wipes
Tinfoil
Dishtowels
Paper towels
Dishwashing soap
Broom
Sealable plastic bags
Chip clips
Napkins
Food storage containers
Plastic wrap
Paper plates
Mop
Dustpan
Mini vacuum
Glass cleaner
Sponges
Duster
Laundry
Being a college student means you will be entirely responsible for your laundry all the time. You have to wash every of the items you desire. To avoid running out of underwear while the week is still fresh, you've got to wash them. You have to prepare the essentials needed for your laundry at the college, as there will be no provision for drying sheets, stain remover or others.
Laundry items include: 
Iron
Ironing board
Color catchers
Fabric softener
Laundry hamper/bag
Lint brush
Portable stain remover pen
Laundry detergent
Quarters
Sewing kit
Lingerie bag
Bleach Stain remover
Dryer sheets
Drying rack
Garment bag
Clothing – What to wear in college
Here is the exciting part: your closet. Apart from class, you have to make preparations for each occasion such as party, formal, single girl's night, tailgate, and the annual presentation. Also, prepare a sweatshirt, as there will be a cold season. The general attire for the classroom is casual wear and clothing that gives you comfort. You will find students walking through their school campuses in the United States wearing clothing like sweaters, T-shirts, Nike shorts, and skinny jeans. Your comfort and individual style come into play here.
The type of clothing you wear for other outings will be decided by where you are going. Make some research on what the night looks like at the college so you can decide on the right clothes to pack. Different athletic clothes for different sports events such as swimming, hitting the gym, and others should also be included in your packing.   
Semi-formal dresses
Pajamas
Casual dresses
Formal dress
Going-out clothes
Long-sleeve shirts
Short-sleeve shirts
Bras
Underwear
Shape-wear
Sports bras
Skirts
Pants
Leggings/Yoga pants
Professional clothing such as button-down shirts, dress pants, skirts, shoes, purses dresses.
Gloves
Workout pants
Workout tops
Fleece
Jackets
Running shoes (Pick by HC: comfortable, cushioned running shoes )
Blazers
Belts
Little black dress
T-shirts Jeans
Sweatshirts Raincoat
Winter coat
Shorts Tights
Sweaters
Sweatpants
Boots
Going-out purse
Snow boots
Everyday sneakers (Pick by HC)
Wristlet
Casual shoes
Flats
Flip-flops
Everyday purse
Formal clutch Jewelry
Costume clothing (theme parties or extracurricular events)
Slipper socks
Socks
Socks for rain boots
Slippers
Heels
Rain boots
Sunglasses
Bathing suits
Change purse
Gym bag (Pick by HC: water-resistant backpack )
Hats
Scarves
Watch
Desk/School Supplies
Everyone loves the smell that comes out of school supplies. There is some difference between high school supplies and college supplies. You may be sent out of class for not owning a stapler in college. Learning is the main reason you are in college, so do the learning in a way that will inspire you. Make sure your desk is always stocked with everything you need to avoid being caught off-guard for a certain item. 
Include the following in your packing list:
Cards or notes to send home
File folder to keep important documents
Business cards
Index cards
Sticky notes
Journal
Laptop fan or stand
Pencil case
Stamps
Folders
Desk storage box
Backpack
Tote bag
Binder clips
Paper clips
Binders Glue
Notebook paper
Notebooks
Notepads
Pencil sharpener
Pencils
Calculator
Calendar
Clicker
Desk chair
Desk lamp
Desk organizer
Envelopes
Erasers
Pens/colored pens
Staples
Staple remover
Tape
Textbooks
Permanent marker
Highlighters
Ruler
Scissors
Stapler Three-hole punch
Whiteout
Planner
Portfolio or portfolio case for interviews
Lunchbox
Rubber bands
Documents
You are now old enough to carry your belongings all by yourself. Going home will be easier for you when you go along with your passport rather than waiting for it to be sent by your parents.
The following documents are worthy of making up your list:
Driver's license
Renters insurance (for an apartment)
Bank documents
Credit card
Debit card
Product warranties
Car registration & insurance information
AAA card
Copy of Social Security card
Passport
Student ID
Copy of birth certificate
Health or dental insurance cards
Lease (for apartment)
Emergency contact list
Financial aid documents
Bathroom
Your bathroom is another space you should equip to your taste. There are some essential items researched to add color to your bathroom.
Consider add the following:
Bathroom rug
Shower shoes
Shower cap
Shower caddy
Upgraded showerhead (depends on your school)
Bath towels
Shower mat
Shower organizer (depends on your school)
Hand towels
Bath pouf
Bathroom cleaning supplies such as rubber gloves, toilet brush, sponges, glass cleaner, toilet cleaner, drain cleaner, and so on, if needed.
Scale
Air freshener
Shower curtain & rings (optional)
Washcloths
Bathrobe
Tumbler or cup
Toiletries
Although it is common among college students to borrow toiletries from roommates; however, doing it consistently may be a little bit annoying. Below is the list of toiletries you should shop for as you roll out to the store.
Self-tanner
Foundation
Concealer (To provide full coverage and completely matte finish in 25 shades, use Infallible Full Wear Concealer)
Bar soap                                        
Highlighter
Eye cream
Eyeshadow
Eyeliner
Products
Body wash
Face Scrub·        
Shampoo
Conditioner
Hair Treatments
Body scrub
Lotion
Cleanser
Hair removal cream
Mask
Hair Color
Deodorant
Sunscreen
Primer
Toothpaste
Mouthwash
Moisturizer
Acne medicine/cream
Shaving Cream
Waxing strips
Antibacterial gel
Lip balm
Lipstick
Makeup remover
Bronzer
Blush
Mascara
Eyebrow pencil
Hairspray
Nail polish
Nail polish remover
Hair gel
Hair mousse
Medical
There are lots of germs in college. This case is true about almost every college. The population in colleges is more than the available space. This gives rise to the same type of sickness due to infections. You have to come to the college with your medical kit as there is no provision for such in your dorm. 
Includes items such as:
Blister bandages
First aid kit
Allergy medicine
Aloe lotion
Antiseptic wipes
Cortisone cream
Vaseline
Cold medicine
Decongestant
Bandages
Birth control
Condoms
Menstrual pain medication
Throat drops/lozenges
Multivitamins
Supplements (iron pills, etc.)
Over-the-counter pain medication
Prescription medicine
Humidifier
Insect repellent
Retainer or mouth-guard
Rubbing alcohol
Prescription refill information
Thermometer covers
Upset stomach medication
Throat spray
Eye drops
Hot and cold packs
Thermometer
Tech
Tech is a new category that is essential when packing school supplies. You will be required to write emails, send papers, and many photo-shoots. Use my tech essentials to keep your documents fast and up to date. 
Laptop case
Camera
Laptop
External hard drive
Flash drives
SD card for the camera
E-reader
Tablet (Pick by HC)
Chargers such as laptop, camera, phone, and so on.
Router
Surge protectors (Pick by HC)
Keyboard
Wireless mouse
Lap desk/stand
TV (Pick by HC)
TV stand
Batteries Portable phone charger
Ethernet cable
Printer ink
Cord organizer
Printer paper
HDMI cable
Extension cords
Adapters, including HDMI, Ethernet, and so on
Headphones and spare headphones
Speakers
Printer
Additional items that make college better
Do you like going out during the weekend or you like staying indoor? You will want to make sure you have the items below to get you ready for any impromptu moments, as you will not be notified of most things that turn to memories in college.
Board games
Books to read at your leisure time
Bike helmet
Bike lock
DVDs
Musical instruments
Beach towel
Bike
Earplugs
Lightbulbs
Safety pins
Religious materials
Video game console
Playing cards
Art supplies
Luggage tags
Umbrella
Sleep mask
Flashlight
Pepper spray (if allowed in your state)
Tool kit
Duct tape
Vacuum
Hand weights
Yoga mat
Sports equipment
Safety whistle
Weekend bag
Travel organizer for toiletries
Suitcase or duffel bag
Frequently Asked Questions about Packing for College
There are some questions usually asked by college students when it is time to pack for college. Few of the questions are answered below:
Is there any item I am not supposed to bring to college?
There are laid down rules for dorm rooms on the usage of appliances in certain colleges. It is advisable to check with your schools to be sure of what not to bring on campus.
Typically, items NOT to take to college may be:
Toasters, appliances and other cooking devices for your dorm – you may cause the whole population living in the dorm to dislike you for the rest of the year by accidentally triggering a smoke alarm in the middle of the night or even start a fire.
Expensive jewelry – you will lose this at a party.
Excessive dorm decor – it is nice to decorate your room, but do not overdo it by spending much of your money buying décor. You can use or save your money on essentials such as flight tickets.
Excessive clothes – come along with only clothes you can wear. Most things will be shared between you and your roommates in the long run.
A printer – this will be available at the library or student center.
Bulky luggage – pack your stuff in boxes and make sure you only bring luggage that will perfectly fit in a closet corner or under your bed as the space in dorm rooms is limited.
Sharable items that your roommate is bringing must be known before packing your own. Communicate with your roommate before move-in day to know what they are bringing so you don't end up bringing the same sharable item.
Anything that you can rent or made available by the college – microwave, small-sized fridge, etc. are all provided to students on campus by most schools while some make it available for rent with nice discounts
How does it feel living in a dorm?
The kind of life one experiences in a dorm is different depending on the schools or the building. There is every possibility that you will be frustrated with living near-total strangers and also little or no privacy. You will, at the same time, meet with your best friends in your freshman dorm. There are lots of excitement than you could ever imagine. 
What size of beds should I expect in my dorm room?
You will find a Twin-XL size bed in most halls in your dorm. They are of 80" length and 40" width
And if I forget anything?
There won't be much distance between yourself and the pharmacy, grocery store, and others, so you can rest assured you will be able to get anything you need. You can talk to your floor RA to help you determine how you can get something you forgot or couldn't get to where you can get it. 
How do I ship my possessions to college without driving?
You can have your belongings sent to your college through companies like UPS and FedEx, as they offer reasonable discounts.
What are the things to ask my RA?
Questions like how to send and receive mail, curfews, how to address roommate issues, and guest policies are to be asked. An information session is commonly hosted for freshmen by the RA on the move-in day.
How do I get rid of bed bugs?
It is likely your school will take care of a bed bug case. Contact appropriate authorities like your community director, residential officer or your RA immediately you notice or observe bed bugs. 
Conclusion
Packing the right items for your college is one of the significant parts of a college move. The above packing list has said it all. Follow it and you will discover you will enjoy stay. Do we miss anything out in the list? You can add them in the comment box.