How Do I Choose a Reliable Moving Company?
If you're planning on moving, be prepared to invest a lot of time, sweat, and money into getting things to your new residence. Hiring a moving company makes things simpler, taking away some of the hard work that goes into the moving process.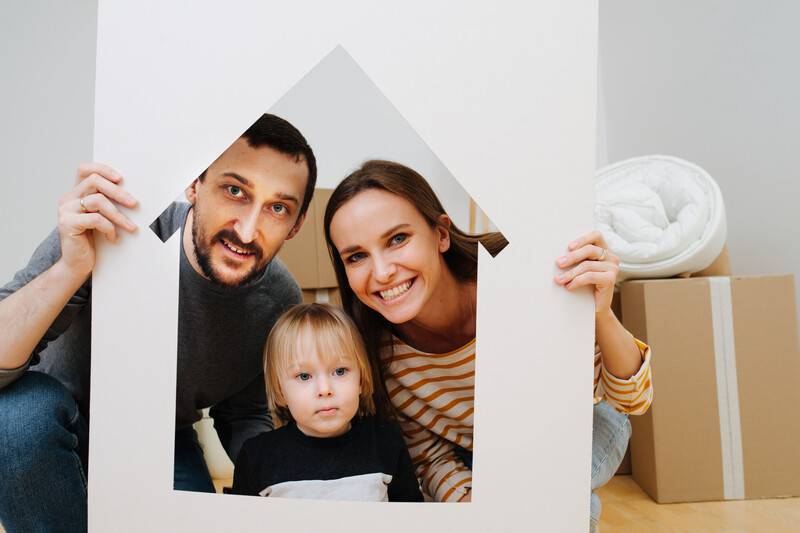 If you're planning on moving, be prepared to invest a lot of time, sweat, and money into getting things to your new residence. Hiring a moving company makes things simpler, taking away some of the hard work that goes into the moving process. There are thousands of movers you can choose from, so how do you know which moving company is best?
Finding a reliable moving company can mean the difference between getting your belongings to your new home intact or not getting them there at all. There a lot of considerations you should take into account, including whether you will require local movers or cross country movers. To help you choose the most reliable local moving company, let's look at some of the things you can do to make sure your movers are reputable and trustworthy.
Get Referrals
The first place you should start when looking for a reputable moving company is to speak with friends, family members, and co-workers that have worked with movers in the past. These individuals have experience with these companies and can give you insight into which movers may work well with you.
You may even ask your real estate agent for referrals, as these professionals often have experience dealing with moving companies. Friends and users on social media can help as well, though not every user on the internet gives a fair account of their experiences.
Licenses & Insurance
Movers have different license and insurance requirements depending on whether they do long-distance moves or stick to local moves. When moving to another state, look for the moving company's U.S. DOT number. This number is assigned to all licensed long-distance movers by the U.S. Department of Transportation FMCSA.
To find information on a moving company's insurance, you can visit the FMCSA's website and make a request for their U.S. DOT number, allowing you to verify their license and file claims in the event of a problem. Information on local movers can be found at a consumer affairs agency in your area, which the FMCSA's website lists in their database.
Avoid Large Deposits
Paying a deposit is not uncommon, as this gives the moving company a bit of insurance. However, deposits that seem much too high should be avoided. Moving companies that charge an exorbitant deposit fee may not be the best option for your move, so be wary. As a general rule, deposits should not exceed 20 percent of your moving estimate.
If you don't mind paying a large deposit, the safest way to pay is using a credit card. If anything goes wrong, you will be able to dispute the charge and won't have to worry about losing money.
Get an Estimate
Before committing to any moving company, getting an in-home estimate is highly recommended. A moving company will not be able to provide you with an accurate estimate if they do not see your home or belongings, so be wary of quotes given over the phone or online – especially if you do not provide a list of items to be moved.
To broaden your options, consider getting estimates from several companies so that you can gain more insight into how each company fits into your budget. During the estimate, look at the professionalism and knowledge of the representative. If they seem helpful, professional, and answer your questions, you may have found the right movers.
Ask About Extra Fees
Moving quotes are determined based on the items being moved along with how far they'll need to be transported. However, extra fees are often included in your final payment depending on the circumstances of your move. If your home has stairs that movers must ascend and descend, you could be charged a fee. If the moving truck must be changed or adjusted, you may incur a fee.
It's important to know what kind of fees you may be charged by the moving company before making a decision, as your move could end up being much more expensive than you initially budgeted. Fees can vary from mover to mover, so ask your moving company about fees you can expect.
Verify Their Address
A business card is pretty standard, so ask moving companies for their business card. If they don't have one available, look on their website to find an address – it should be listed somewhere. Google is a great resource for finding addresses of businesses as well as the Better Business Bureau.
Use the address to verify the moving company's location and make sure that it is registered to the name of the moving company you're considering. Look out for a residential name listed on the address, as this could be indicative of a business that is not yet fully established.
Check the Better Business Bureau
The Better Business Bureau, commonly shortened to BBB, is an organization that was designed to inform consumers about trustworthy businesses. They provide information about the performance of the company and conduct investigations to ensure companies are conducting their business ethically. A company's rating with the BBB can help you determine whether or not consumers can put their trust in them.
When choosing movers, look for companies that are accredited by the Better Business Bureau or that have received a good rating. If you make an inquiry to the Bureau and the company you're considering isn't listed, you may be better off going with different movers.
Assess All Documents Before Signing
Before putting your signature on any documents be sure to review them thoroughly. Look through all details and make sure that you understand what you are signing so you can avoid getting stuck in a contract you don't like. Gather all the details of your move, costs, and the services movers will provide on moving day and get them in writing.
Don't sign blank contracts, as this could leave you at the mercy of your movers. Go through your contract several times, ensuring that every item being moved is inventoried properly. Knowing your contract can make filing claims easier and let you know what to expect.
Read Reviews
The internet holds a vast amount of information about moving companies all over the country, whether they're good or bad. Reviews can be found on numerous websites, allowing you to get user insight into movers. When looking at reviews, it's important to remember that not every review is accurate – it's important to be discerning during your search.
Verified reviews can be found on the website of the Better Business Bureau as well as on the website of the Department of Transportation. Look at reviews on various sites before making a decision, as a lot of bad reviews can indicate a company that hasn't satisfied their customers and good reviews are a sign that the company is reliable.
Hire a Local Moving Company
While there are thousands of options available when it comes to movers, you can play it safe by choosing a local moving company. By choosing a company located near you, you can feel more secure due to their community presence. When looking online, you could end up working with movers that are based hundreds of miles away, and verifying their information can be more difficult.
If you choose a local company, you will be able to ask around and get information from residents in the area that have experience with the movers and can let you know how they operate. You can speak with professionals in person and get your move organized without struggling to communicate over the phone or online.
Professional Accreditation
The Better Business Bureau isn't the only way to figure out how trustworthy a moving company is – you can look for accreditation from other organizations. Trade associations verify companies and vet them before they can become members or receive approval seals. Look out for official seals and logos, which can give you information on associations that vouch for the moving company.
You can also get in touch with the American Moving and Storage Association and find out more information on movers you're considering. There are plenty of other resources you can use as well – though be wary of websites that look too good to be true.
Choosing a moving company isn't always easy – it can take a while to sift through your results and find movers that are right for your situation. However, the effort is worth it to ensure that your belongings arrive at their destination without delays or damage. You can look for information on mover's licensing, accreditation, and listings in the Better Business Bureau database.
To get recommendations, speak with friends and look at reviews to find out what experiences others have had with the company you may work with during your move. Get estimates from several companies before you sign any documents and be wary of companies that want you to pay large deposits before moving your belongings.
With all of this information, you can feel confident in choosing a local moving company that is reliable, trustworthy, and experienced.