The 9 Best Places To Reside in New York
From the unlimited activity and Adirondack Mountains of NYC, New York's state economy is paddled by financial services, professional services, education, health care, retail trade, and manufacturing companies. See the best places to reside in New York below.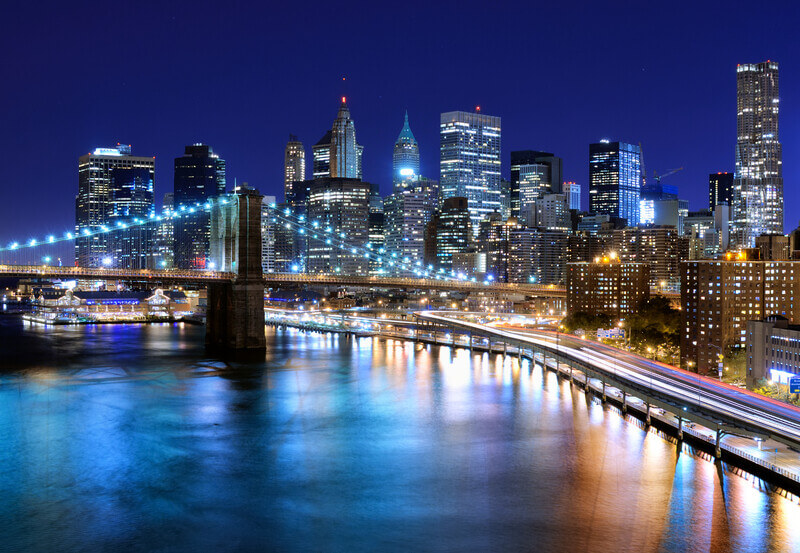 Looking for things to know when moving to New York? The state is filled with amazing neighborhoods that come with various personalities. If you want to find the best locations to live in New York, you are in the right place.
New York is among the best states to live in, and the numbers did justice to that: four of the largest cities in the state that makes a list of the best places to live in the country last year by U.S. News and World.
With its beautiful towns, amazing schools, and gorgeous four different seasons, the Big Apple has something for us all. But with more than 50 different counties, you may be lost on which to go for. Luckily, we are here to help.
Below is all you should know about New York's best places to live.
1. Harlem, Manhattan
Seeing Harlem on this list may surprise many, and that is because it has always been seen as a bad location filled with economic stagnation, crime, and old infrastructure. However, that is the Harlem of the past. The neighborhood changed its story in the '90s during the commencement of urban renewal efforts. Crime declined and new economic opportunities spring up. Today, what was once filled with less than 200,000 people is considered one of the trendier neighborhoods to reside in New York.
2. Park Slope, Brooklyn
If you are into strollers and brownstones, Park Slope in Brooklyn is for you. It is a residential area where the famous Park Slope Food Coop, amazing sites like the Old Stone House of Brooklyn, and rows of beautiful brownstones are domiciled. It is situated beside the ever-active Prospect Park, filled with winding trails and an incredible zoo. Take a stroll down Garfield Place, a gorgeous environment that depicts the great architecture offered by the neighborhood.
Although not close to the cheapest area in Brooklyn, Park Slope offers some affordability from the costly rents seen in other neighborhoods mentioned on this list. The average rent per month is $3,245 and the average sales price is $1.8M.
3. Country Club, Bronx
This is a small suburb of only 8,500 people who are a majorly combination of the middle class and affluent, with median income levels hanging around $77,000 per home. One of its major attractions is the affordable living cost, and housing prices have managed to keep at nearly $500,000, with $1,537 being the median rental price. His doesn't imply that the quality of life is compromised.
There are amazing schools in Country Club, with beaches and parks for the entire family to relax. The neighborhood promises amazing parking spaces for those with cars. But its limitation of being far from Manhattan makes it hard for families that may have to go to work or school.
4. West Village, Manhattan
Beautiful architecture, tree-lined cobblestone streets, Carrie Bradshaw's apartment, and tucked-away coffee shops make West Village a New York classic wanted by many. Situated between Lower Manhattan and Midtown, this neighborhood is filled with gorgeous and historic shops and homes. There are many restaurants, bars, and shops in West Village that there is almost no reason to move out.
Walk down W 11 St to see the amazing palazzo Chupi, or hit the busy but cozy Bleeker St. to shop. Housing space is not much, which implies that the price to reside in West Village is high. Many of the homes here are walk-ups, mid-rise apartments, and 19th-century row houses.
The average rent here is $6,796 and the rent prices on average are $3.7M.
5. Bay Ridge, Brooklyn
This neighborhood is usually regarded as one of the best in the trendy borough of Brooklyn. Homes are a bit below $1M but the continuous rate depends on the neighborhood, with the average price for listed properties in the area at $673,792, according to Niche.com. Some of the great schools are located in Bay Ridge, and numerous options to pick from, whether elementary or high schools.
Crime and Safety are favorably ranked, and the calm and peaceful vibe of the neighborhood makes for the perfect environment for families. Residents of Bay Ridge are 60,500 in number and they enjoy quality transport which is highly accessible, making it so convenient to access the amenities near the area.
6. Massapequa Park, Long Island
This is another location in New York that offers an amazing setting for families in search of settlement in the state. Homes are affordable in Massapequa Park and its population is 17,000 residents. It is located inside the town of Oyster Bay in Nassau County. The average home value is placed at $463,800 by Zillow, much lower considering New York standards.
Schools in the area rank higher on the GreatSchools website (majorly earning a strong 9 of 10). With just an hour difference when traveling via the Long Island Railroad into Midtown Manhattan, this easy location also allows residents to see the best New York City has to offer regarding cultural opportunities and economic terms.
7. Brooklyn Heights, Brooklyn
Famous for its name as the first historic district in NYC and its slogan of America's original suburb, this neighborhood is famous as a beautiful piece of Brooklyn. Visit the idyllic commercial strip located on Montague St and the thriving Boerum PI and you will find out some old pictures of New York. A Little show of the incredibly preserved architecture and historic feel of Brooklyn Heights is visible at Grace Ct Alley.
Even with its closeness to Downtown Brooklyn and the I 278, Brooklyn Heights is still a calm and localized area that feels like time never pass. The entire neighborhood's history and calmness will cost you money, though. It often ranks among the most expensive neighborhoods in Brooklyn to live in. the average rent per month is $6,348 and the average sales price is $1,400,000.
8. Kenmore, Buffalo
This neighborhood features on our list of best areas to reside in New York for two important reasons: cost of living is among the lowest you will find anywhere in the Big Apple and public schools are among the best around. Average home price is $111,200 (New York can be affordable) with prices of rent also a bit lesser than the national average at $681 (against $928).
This is good news for those looking to live here, but not as clear from a housing investment viewpoint. Similar to Massapequa Park, Kenmore can be called a village, with a population of 15,271. Residents of Kenmore enjoy the amazing advantage of the affordability and great schools that perform amazingly at GreatSchools.
9. Battery Park, City, Lower Manhattan
This neighborhood is a well-planned community of nearly 16,000 that is located along the Hudson River. It is majorly considered as among the best New York locations to live- not far from the hustle and bustle of the main city, yet far enough to provide some calmness and peace at the waterfront. Cost of living reveals the steep prices of New York City, with the rate for a median home dangling well above the $1M region, usually between $1.2M and $1.5M.
Similar case with prices of rent which is at $2,969/month on the average; however, that is the price you pay for many green parks that offer relaxation and more. Children can ride bikes with no obvious dangers that accompany riding in a city. Busy parents can unwind by running on the esplanade. And pets can walk with their owners to pet-friendly parks.     
FAQ about Best Places to Reside in New York
What income is good for comfortable living in NYC?
A resident of NYC needs to earn a minimum of $12,135/month before taxes to live comfortably.
What part of NYC is safe the most?  
Without wasting time, Tribeca, Nolita, and Battery Park City are the safest areas in New York.
What part of Manhattan should I live in?
The 5 best parts of Manhattan to rent in 2021 are Battery Park City, Upper West Side, East Village, Upper East Side, and Greenwich Village.
Should I reside in Brooklyn or Manhattan?
If you are looking for a sub-urban feel where you can access Manhattan, Brooklyn might be the best choice. There is much sense of community in Brooklyn, and the neighborhoods are more closed.  
Moving to any of these New York Neighborhoods
Each New York neighborhood comes with a unique character and history. After you've chosen the best NYC neighborhood for you, find the best local New York movers to make the move easier for you.