What Is The Actual Cost of Living In Seattle?
Seattle is a town that has been growing and expanding, and it has become quite a big city to try and move to. How can you be sure that you find the tools you need to stay ahead of things? Are there options that can make it easier for you? Big questions need to be answered before you take the leap.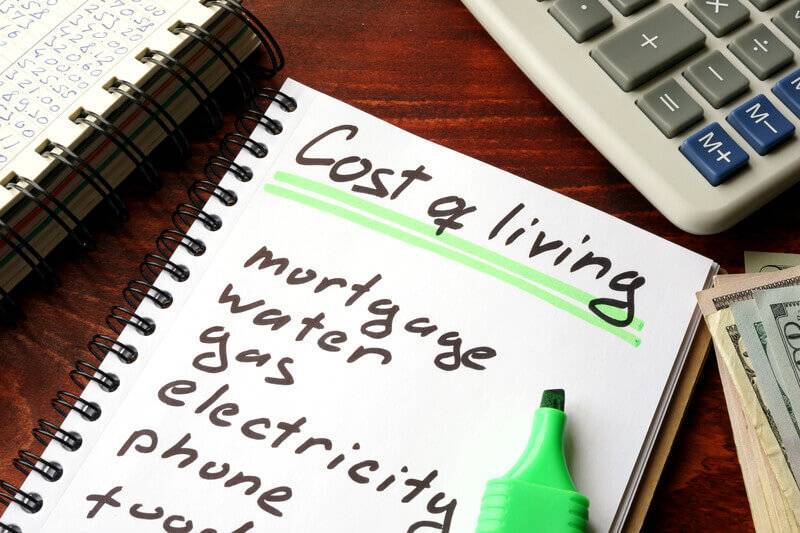 Seattle is a town that has been growing and expanding, and it has become quite a big city to try and move to. How can you be sure that you find the tools you need to stay ahead of things? Are there options that can make it easier for you? Big questions need to be answered before you take the leap.
If you want to move to Seattle, it's essential to understand how much it's going to cost to make that happen. What can you expect when it comes time to move there? How much of a budget are you going to need to have in place? Here's a good look at some of the things that you need to know about the cost of living in Seattle.
How Much Does it Cost to Move?
Knowing how much it's going to cost for you to move from where you live to where you're headed can be a good starting point to work with. You want to use some sort of moving calculator in order to get a good idea as to what it is that you may end up paying.
On average, local moves can end up costing anywhere from $100 to $1000, averaging somewhere around $500-$600. Long distance moves end up costing more, with shorter distance moves averaging around $1500, and cross-country moves costing $5000 to $6000 to complete.
This will vary based on a number of factors, including the distance of the move, how long they expect it to take for the entire move to be completed. This can also vary based on how much stuff you're taking, and how many additional services that you're going to need for your move.
If you're concerned about the cost, get estimates (by using a moving cost calculator) from several local moving companies. This will make it easier for you to compare costs and ensure that you're getting the best deal for your efforts.
What Jobs Are Available in Seattle?
Now that you've figured out how much it's going to cost to take care of the move in the first place, you want to see what the job market looks like in Seattle and the surrounding areas. Thankfully, Seattle has been booming in regard to careers, and a lot of individuals have found much success in regard to their own career changes.
Amazon is headquartered in Seattle, and it's much of the reason that Seattle has seen a lot of growth in the tech industry. If you're into technology, Seattle is much like a second Silicon Valley at this point, which means it's quite the fertile ground in terms of starting a technology career.
If you're interested in working for the hospitality sector in some fashion, there are a lot of opportunities for you to do that as well. Starbucks' headquarters are located here, along with several other large regional companies.
That's not where it stops, either - biotechnology items, food processing, electronics manufacturing, education, and more, offer some pretty solid careers if you live in or around Seattle. There's a lot to look at and you're sure to find something that you like.
Buying a Home vs. Renting a Home
The current median price of buying a home in Seattle sits around $670,000. Renting a home in Seattle is also on the high end, with the average one-bedroom apartment sitting at $1,600 a month, and a two-bedroom apartment at around $2,400 a month.
Utilities in Seattle aren't much different than the average you'd see in other parts of the country. On average, you're paying just under $200 a month for apartment utilities (electric, gas, water/sewer/trash, etc.). Homeowners end up paying between $400 and $500, depending on the size of the house. And, if you add internet, it's about $65-$75 monthly.
Food Costs
According to the most recent data, it's recommended that an average household is going to want to budget around $400 per month for groceries, which is about $75 more than what you would pay throughout the rest of the United States. Groceries are, on average, about $1-$3 more per item, depending on what exactly you plan on buying.
If you're going out to eat, you're looking at around $15-$20 a person, depending on the type of meal that you decide to get. Fancy restaurants could end up costing $70+ a plate.
What is There to Do in Seattle?
Entertainment is another thing that you're going to need to consider when you are looking at the cost of living in Seattle. What is there for you to do? Thankfully, a lot!
First, there are a ton of sights to see. From the Space Needle to Pike's Place Market, there are all sorts of great educational opportunities. Most of them are free or affordable, so you can take your kids there or take family there when they come to visit.
Throughout the city are a number of beautiful parks. Since Seattle is surrounded by water, there are also a lot of places to go where you can just take a stroll along the water. The Children's Museum and the Museum of Pop Culture are huge hits with a lot of people, and see thousands of tourists every single year that they've been in operation.
You're not far from the wilderness when you're in Seattle, which means that you can leave the city when you wish to do so and ensure that you're going to be able to get out and hike. Seattle residents love to visit the mountains and see what there is to see, and the National Parks nearby allow for lovely day trips. If you have your passport, you're just a hop, skip, and a jump away from British Columbia, in Canada.
All in all, living in Seattle has a lot to offer, and many of the options that you have for recreation are quite affordable when compared with other places that you could go. Plus, Seattle residents can often get discounts or annual passes to some of these places, which makes it a lot of fun for families who love to take their kids on educational excursions.
Transportation Considerations
Transportation is also a pretty big part of what you need to consider in Seattle. Seattle can be busy, especially during rush hour. So, you can drive around if you want to do so – but you'll likely find that it can be quite difficult to get around.
So, if you want to make things a little easier, it's a good idea to explore your options with King County Metro and Sound Transit. Both of these take care of public transportation throughout the region. Monthly passes range from $50 to $100, depending on your age and where you are located in the Seattle area.
Overall Costs
It's estimated that you likely need to make somewhere around $70,000 to $75,000 in order to ensure that you can live comfortably in Seattle. And, with all of the things that we've listed here, that's probably not a big surprise to you.
Thankfully, the average salary matches up with that pretty well, with many people making between $45,000 and $100,000 a year, depending on where they are and what sort of work that they do.
Frequently Asked Questions
Do Seattle and Portland have a lot of differences in terms of cost of living?
If you're choosing between cities in the Pacific Northwest, then you're going to find that it's more affordable to live in Portland. Homes are about 25% cheaper, and other things are going to fall in a cheaper range as well. But, there are not quite as many tech jobs available in Portland as there in Seattle.
Could I live somewhere in the suburbs or the country for cheaper?
Most probably, yes. There are a lot of places around Seattle that have a lower cost of living, but you want to be sure that you are willing to take public transportation and/or deal with the level of traffic that Seattle is known for. You'll also have to factor in the cost of transportation to your budget. It's a tradeoff, and you want to do some research before you decide on whether or not the tradeoff is worth your while.
How long will it take to get to Seattle and move in?
It depends where you're coming from. A cross-country move could take 2 to 7 days, depending on how you do things and who you're moving with. If you're moving less than 100 miles to your new home in Seattle, then you will likely be able to get there in just a day or two. Talk with your local moving company and they will do what they can to help you make a decision.
Getting Ready for Washington State
Moving to Seattle will take time and effort, and it can really pay off if you connect with the right people. Find a home that you love and be sure that you have a job lined up. In the long run, that will make the process a lot easier to work through.