Benefits to Packing With Plastic Storage Bins
Getting ready for a move can be really exciting, and there are a lot of ways in which you can sort out exactly what it is that you want to try and accomplish. Packing can be a lot of work, though.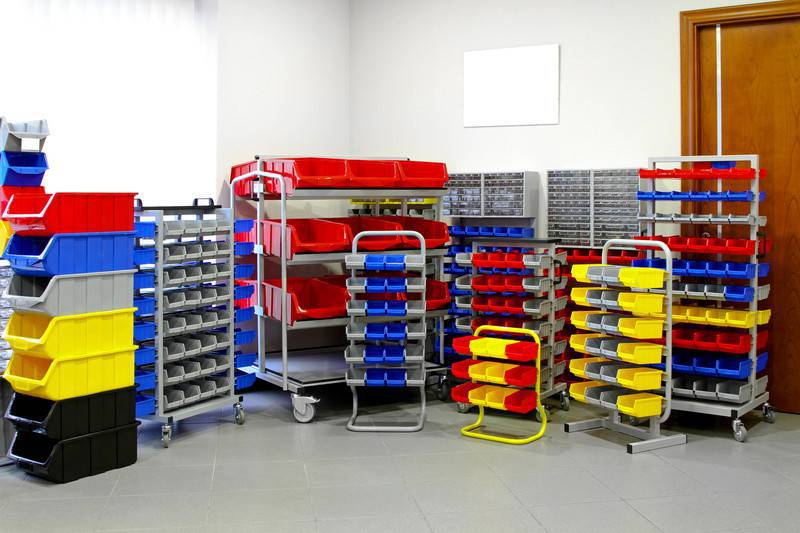 Getting ready for a move can be really exciting, and there are a lot of ways in which you can sort out exactly what it is that you want to try and accomplish. Packing can be a lot of work, though. Finding quality local movers who offer packing services using our iMoving tools certainly helps, but you will still need to sort out what it is that you're going to pack those items into.
For many people, plastic bins have become a really big deal when it comes to packing things away at home. But, have you ever really thought about using them as an option for packing for your move? Here are some of the big benefits that you'll find when packing with plastic storage bins.
Plastic Bins are Reusable
While you can definitely go ahead and reuse a cardboard box, it's not likely that it's going to last as long as a plastic bin will. Plastic bins can be used for all sorts of things, and they can be used by multiple people for multiple reasons as well. That reusability means that you're going to get a lot more "bang for your buck" and that you're going to have them around for a long time.
So, if you're planning on storing some of the items away in a storage unit, or you plan on moving again soon, or you have someone to pass the bins onto, they're not a bad investment. You can even use them before your move, while you're selling items at a yard sale or taking them to the thrift store! In any event, they make it very simple to get things done and to transport items to where they need to go.
Plastic Bins Are Waterproof
Sometimes, the weather just does not cooperate when we're trying to move. Because of that, you may be a little apprehensive about whether or not you're going to want to go ahead and use cardboard boxes as your main item for packing and loading onto the truck. Plastic bins, on the other hand, are going to resist any sort of water that may come in or cause issues for you while you're trying to get everything into the truck.
Plus, if you have to store them away for any period of time or they need to sit on the porch or in the yard while you're arranging stuff, you don't need to feel too worried if it rains or if something else were to happen while you were trying to get things done. Water stays out, your items stay safe, and you can have peace of mind.
Plastic Bins Come in Every Shape and Size
While cardboard boxes can do this as well, you have a lot more agency when it comes to the size of your plastic bins. You can choose the dimensions of each bin and ensure that you have the right ones for your job. You can even find them in unique shapes (though most are boxes) so that you can fit specialty items exactly where you need them to go without any problems.
This also allows for more efficient storage when you're not using the boxes, as well. You can nest different sizes together and take up a lot less space than if you had gotten boxes of the same exact size. While they always take up more space than cardboard boxes (since you can't fold them up), careful planning will allow you to store them away without needing to worry about exactly where they go in the long run.
Clear Plastic Bins are Perfect for Your "Easy to Access" Box
One of the most important packing tips that we have for people is that they should always have some sort of "easy to access" box or bin. This is the box that is filled with important items for that first night. Toiletries, important documentation, a change of clothing, and a variety of other important items should be packed in a box or bag that goes with you in your vehicle (or whatever other form of transport that you may be using).
Clear plastic bins work best for this because it gives you an "at a glance" option while you're searching. You can look at it from the outside, see approximately where the item in question is located, and not spend 15 minutes digging through the box so that you can try to get at it. That one simple step makes the process of getting those important items much quicker.
You Can Color Code Bins More Easily
When you've got multi-room homes, or you have multiple family members, you know that it's essential to take some time and label everything appropriately. But, with plastic storage bins, you're going to find that it's that much easier to actually keep things in order!
Plastic storage bins come in so many colors and styles that it's going to be simple for you to work out exactly how you want to indicate the difference between different rooms or different persons' possessions.
Here are some ways that you can color-code your bins so that it makes the organization easier.
By room: Kitchen items could go in purple bins; living room items could go in blue bins; bedroom items can go in white bins, and so on. Then, all you need to do is remember which color is which, and you can instruct your movers to take those items to their appropriate rooms.
By family member: This is especially helpful when you have young kids that may be nervous about their items being "taken away" to a new place. Color coding the boxes and letting them know which color boxes are theirs can make them feel much more comfortable when they get to their location and see those same color boxes!
You'll still want to put some labels on there, especially if you have other people involved in the moving process with you. But, it allows you to know where boxes should go at a glance, which can make the loading and unloading process go much more quickly than it may have otherwise.
Easier to Clean
Obviously, if a cardboard box gets dirty, you're likely stuck tossing it out. But, if you have a plastic storage bin that gets dirty, you have a lot of different options that will make it easy for you to clean it out. You can always wipe it down with a damp, soft cloth. Or, you can take it outside and use the hose to rinse it out really quickly. Either way, you can make sure that there's no dirt or debris inside of the container so that anything you pack is going to be free of dirt and debris as well!
All in all, plastic storage bins can be a really great asset to packing your items away for a move. You can make sure that everything is in order, that it's kept safe, and that you're going to be ready to go on moving day. Good luck with your packing and sorting out how you want to make moving day as low-stress as you can!
Frequently Asked Questions
How can I easily store plastic bins when I'm done using them?
Many people will use their plastic bins as another layer of storage in their homes. They have so many different uses that you're sure to find some way in which you can store them without too many issues or without them taking up a ton of space.
How long do plastic bins last?
Plastic bins can last you a number of years if you take care of them properly. While you may find cracks after a while (especially if they're left out in the sun), they are likely to last you 3, 5, or even 10 years if you're careful with them. If you start to notice that the sides are starting to give or there is some brittleness there, then you may want to go ahead and replace them.
Do plastic bins break easily?
Not at all! Unless you're putting too much into them or you're throwing them around, you're going to find that they are quite a durable option for all of the different items that you're going to be moving with you. You may not want to put fragile items in them (or, if you do, stack them separately and label them well), but otherwise, they're pretty durable.
Will packing services pack into plastic bins?
It all depends. Many moving companies will bring their own supplies. But, if you talk to them ahead of time and let them know that you're going to have plastic storage bins on hand, they may be willing to use them as part of your packing materials.
Just be sure that you talk with them ahead of time instead of just assuming that they'll do that for you. That little bit of extra work can help you ensure that you have everything in order so that your movers know what to expect.