How Much Do Climate Controlled Storage Units Cost?
If you're in the middle of planning a big move and have decided you are going to need a storage unit to be able to store your things away for a period of time, then one of the main things you need to be doing is looking around for the best storage unit for your needs and your budget.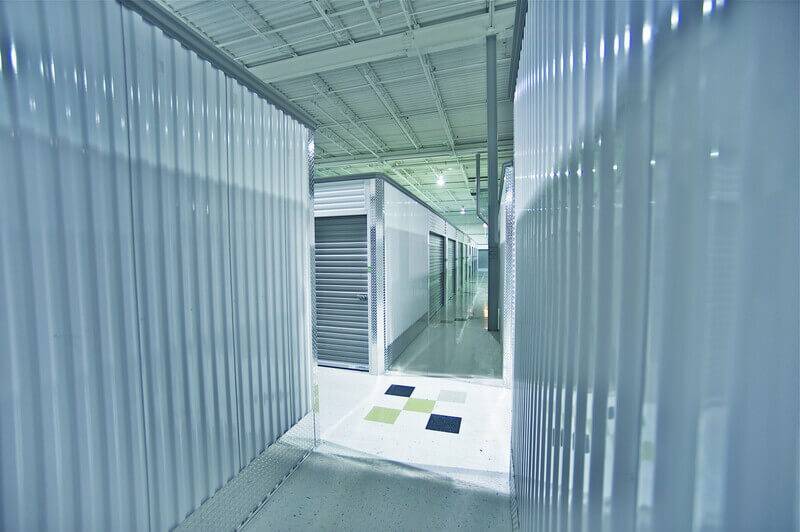 If you're in the middle of planning a big move and have decided you are going to need a storage unit to be able to store your things away for a period of time, then one of the main things you need to be doing is looking around for the best storage unit for your needs and your budget.
You could require a storage unit for a move for a number of reasons. You might want to find one to keep your things while you set your home up for an open house, you might not want certain things in the back of the moving truck being jostled around, or you might just want somewhere safe to keep certain items for a time.
Whatever the case is for you, you'll be happy to know that differently sized storage units can be had for affordable prices, if you look around and do some price comparisons. Some people may need a little more than basic storage, though. Depending on the items you're storing, you may require climate-controlled storage solutions.
Whatever you need it for, finding the best interstate moving and storage facilities for your needs is going to be your best bet to achieve your goal.
Why Would You Need Climate Controlled Storage Units?
While many people only store items like the older stuff, clothes, bedding, and maybe a collection of books or discs in their storage units, some other people store things that may expensive, electronic, or susceptible to damage in certain temperatures, like extremely hot temperatures or very cold temperatures.
You might want to store some expensive items like electronic devices such as computers, televisions, networking equipment, video game consoles, or something else entirely. You could even think about storing your car, musical instruments, or other precious items. These are items that you don't want to be exposed to any extreme temperatures, and to keep them as safe as possible and in mint condition, these are items that need to be inconsistent climates.
When you need a consistent climate, you choose a storage unit that offers 24/7 climate control, keeping your things dry, safe from humidity and the elements, and in an unchanging environment. Taking the step to find a climate-controlled storage unit will give you the peace of mind of knowing whatever you would like to place inside is perfectly safe during your move.
What Does Climate Control Add to the Price?
Many storage facilities don't offer anything except climate-controlled storage units, while others will give customers a choice between standard units and units with special amenities like climate control, electricity, and more.
Of course, in storage facilities where climate control is a bonus and not the norm, you can expect to pay a little bit more per month on your unit rent for the privilege. It can be hard to pinpoint an exact cost for the price of the climate-controlled storage unit that you will need for your specific moving circumstances, but on average, you can expect to encounter the following price ranges:
5x5 storage unit with climate control: $75 per month
5x10 storage unit with climate control: $88 per month
10x10 storage unit with climate control: $140 per month
10x15 storage unit with climate control: $160 per month
10x20 storage unit with climate control: $225 per month
Keep in mind the average prices above will vary based on the city you reside in, the particular storage facility you are thinking of using, and the size of the unit you are going to require to safely store your things.
 You may be charged a little more per month if you sign up for any extra amenities with your rental, so keep these averages in mind while you are looking around for storage facilities in your area.
Digging into Other Price Factors
Let's dig into some of the other factors that can affect the price of your climate-controlled storage unit. Take note of how some of these factors might apply to you so that you can consider them during your search:
1. The size of the city you live in
The location of the facility you are thinking about using along with the size of the city is major factors that can influence the prices you can expect to see.
For example, you will notice that storage units are much more in demand in bigger cities like San Francisco, New York, Los Angeles, and the like. Thus, you can expect to pay quite a bit more of a premium for a storage unit in a bigger city than you would expect to pay in a smaller town, so keep the size of your city in mind.
2. Do you want an indoor or outdoor unit?
The location of the unit relative to the facility is also going to affect the final price of your monthly rent for your storage unit. If you want an interior unit that is going to be a little more secure, you can expect to pay quite a bit more than if you chose an outdoor access unit. Units accessible from the outside are not quite as secure as indoor alternatives, but if you're looking to save some money, that will be a decision you will have to make on your own.
3. What time of year is it?
Seasonal demand is going to have an influence on the price of your storage unit, too. Prices for storage tend to go up in the summer and at the end of summer when folks are putting their summer gear back in their storage units until the next hot season rolls around. Keep in mind that the more likely it is for demand to be up for storage facilities, you can expect to pay a little more.
4. Are you requesting amenities?
You can also get your hands on other amenities besides climate control at storage facilities, too. Some facilities will offer such benefits as 24/7 access to your unit so you can get items whenever you need them, or the option to purchase additional insurance for your unit to protect your stuff or reimburse you for it in the event that something happened.
All of these are further things to consider that could impact the final price you pay per month for your storage unit. Besides climate control, think of each of these potential bonuses and amenities, and decide if they are something that would prove useful to you during your time renting the storage unit.
If yes, you can always add these amenities and bonuses to your unit for an additional cost.
Frequently Asked Questions
Still have questions? This is a brand new topic for many people who need storage facilities for the first time, so don't feel bad if you still have some questions on your mind. You can see if your question already has an answer provided below by checking some of the most frequently asked questions about climate-controlled storage units.
Why would I need climate control?
It all depends on the items you are thinking about storing in your unit. If you plan to store electronics or other items that could be adversely impacted by temperatures that get too hot or too cold, then climate control is going to be a necessity if you want to make sure your stuff is protected.
Climate control makes sure the stuff you wish to protect is kept at the same temperature at all times, not letting your items get too hot or too cold, avoiding potential temperature-related warping or damage.
Our storage containers climate controlled?
Most storage containers are designed to hold things for a short period of time, and not necessarily meant to be used as storage, especially for items that require a consistent environment. Storage containers usually contain no type of climate control, though they will be able to keep things safe from elements like rain and direct sunlight. If you need climate control, though, your best option is still going to be a dedicated, climate-controlled storage unit.
Is it safe to store my TV in my storage unit?
As long as your storage unit is climate-controlled, it is safe to store about anything in it, including your television. You wouldn't want to do this in a non-climate controlled environment, however, because your television or other electronic gear could get too hot or too cold, depending on the temperature.
Not Too Hot, Not Too Cold
Thanks to the invention of climate control, humans are able to enjoy consistent temperatures in their homes throughout the year, as well as able to confidently store their things in a storage unit year-round, if necessary. If you are planning to store away your own electronics or other temperature-dependent items for a while, then you should be looking around for the best climate-controlled storage units for your needs and your budget.
Your things will thank you, and you'll be glad you safely stored them away when the time comes to take them out of storage and put them wherever you would like them to go.