Guide to Hire Best Appliance Movers Near you
Equal parts exciting, nerve-wracking, stress-inducing, as well as being physically and mentally exhausting all at the same time, moving is no picnic. This is especially true when you begin to take into account all the things you have to take with you.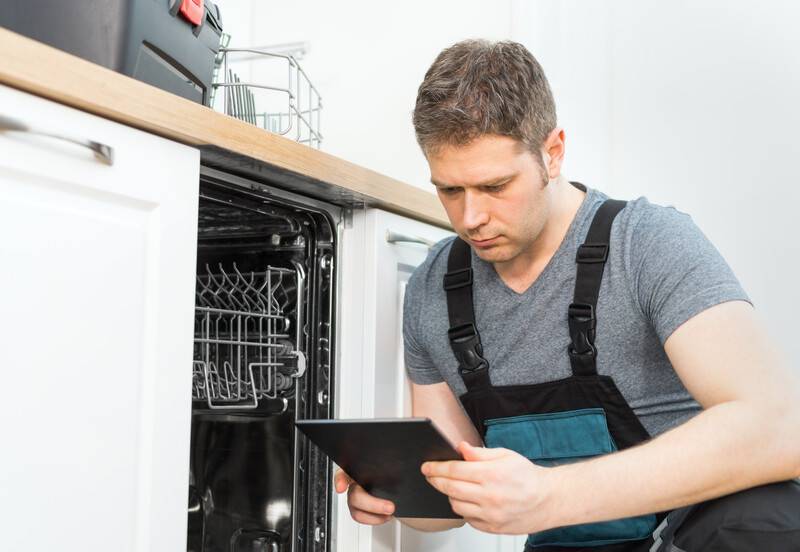 Equal parts exciting, nerve-wracking, stress-inducing, as well as being physically and mentally exhausting all at the same time, moving is no picnic. This is especially true when you begin to take into account all the things you have to take with you.
Furniture, clothing, beds, personal belongings, knick-knacks, we all gather a lot of stuff as we live our lives. We don't think too much about it until the time comes to assess exactly how much stuff we actually have. If you're looking at your stuff for the first time, you might be realizing just how many things we actually accumulate.
One very important thing you may plan on taking with you is your appliances - your refrigerator, dishwasher, and the like. Moving appliances is no small undertaking, and unless you have a lot of help, you may need to call in professionals. Depending on your moving situation, calling in the help of local moving companies or cross country movers will be the first thing you should do.
If this is your first time moving, you may be wondering how you go about actually finding the best local moving companies to help you get your appliances moved. To make sure you're up to speed, let's walk you through a few tips that you can use to help you find the best movers for you.
Think About the Distance of Your Planned Move
When moving, the first thing to think about when it comes to choosing companies to help you move your appliances is the overall distance of your move.
Are you moving locally?
Is your move going to be in the same town, a few towns over, or in the same state? If so, you will want to choose between local moving companies.
Are you moving long distance?
If you're moving out of state, you're going to want to look at long distance moving companies to help you facilitate your move.
Think About Other Services You May Require
Are there any other services you might need help with? If you're planning to use a moving company to help you move your appliances, then one of the main services you should be looking for in moving companies is loading and unloading services. These services are for people who may need help getting heavier equipment on the moving truck, since they may not be able to do it themselves.
The biggest majority of moving companies offer a host of other services that you could take advantage of during your move, too. These include services like:
Whole-home packing: This is a service to help you pack up the contents of your home, without you having to even lift a finger.
Special handling services: This service is for the safe handling of unique items like family heirlooms or antique furniture.
Storage services: Many moving companies also offer storage facilities to use anytime during or even after your move. This can come in handy for people who are moving a lot of things and need to make more than one trip.
Sort Through Movers
When you're ready to begin sorting through potential movers, then you'll have a few different things to keep in mind. Here are some ways you can easily identify the best moving companies:
Read as much as you can about the company online
The internet is going to be your best friend when it comes to finding moving companies. Read about them on their website, make sure you check out any online reviews from previous customers, and more. Companies with plenty of great reviews on business review websites or on social media pages are usually good bets to work with.
Ensure the moving company is properly licensed
Don't be afraid to ask a moving company for proof of licensing and proper insurance if it isn't readily available online. If a moving company doesn't want to provide this information, then they may not even have it.
Always get more than one quote
When getting price estimates from different moving companies, always try your best to get more than one quote from different movers in your area. If you have more than one estimate to work with, you will be able to choose the best price for your budget when the time to move finally rolls around.
Estimate your moving cost by our online moving cost calculator
Make Sure You're Aware of Additional Fees
Moving your furniture takes a lot of labor and tools. When you are getting in touch with moving companies, make sure you inquire about any potential additional fees when you get your projected estimate. You want to make sure every penny and fee is accounted for so you know which moving company will work best with your budget.
Frequently Asked Questions
Moving your appliances isn't just any small feat. It can especially be a confusing undertaking for someone who has never done it before, and you may have a few questions on your mind. Check out some of these common appliance moving questions and see if yours has already been answered.
How do I get my appliances ready for moving?
To make sure your appliances are ready to be moved, make sure they are cleaned thoroughly prior to the move, and unplugged. Refrigerators will need to be defrosted before being moved. Loose parts should be disassembled and stored away.
Should I get a separate moving company for my appliances?
It's not necessary to get multiple movers. If you're already hiring a full-service moving company anyway, then they would be able to help you move your appliances, along with the rest of your stuff.
Do I need to purchase extra insurance before moving appliances?
Not usually, as most moving services already have their own insurance policies, and your homeowner's insurance may even cover your appliances during the move, too. If you aren't sure about some of the particulars, then you can always check before your move.
Moving Your Appliances Can Be Easy
Moving your appliances doesn't have to be difficult. With the help of a great moving company, you can have your appliances and all of your other stuff moved for you, without you ever even having to lift a finger, if you so choose.
When you choose the right moving company for the job, the rest of your move seems to just fall right into place.