Key Things To Know About Shed Movers Near Me
Hiring shed movers near you is the safest and most efficient way to move your shed. Understanding the basics about shed moving services will make the process go smoothly.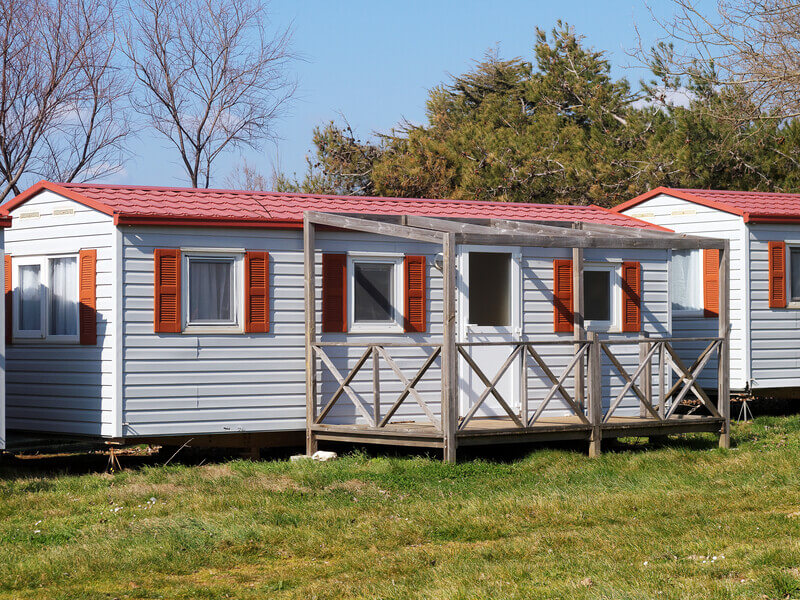 Moving anywhere with anything always requires planning and organization to ensure a hassle-free experience. The same is true when you're searching for 'shed movers near me'. You'll want to make sure that the company you hire is reputable, that they have the right equipment to move your shed, and that their price is fair.
Much like using local movers to handle moving furniture and other household possessions, shed movers in your area are all different and require careful consideration before choosing which one is right for your job. Knowing what to look for in a reputable shed moving service in your area can ensure that your move goes off without a hitch.
Check out the following key things to know that will help you pick the best candidates from a Google 'shed movers near me' search.
Shed Moving Based on Size
One of the most important aspects when looking for reliable shed movers is the size of the shed that needs to be moved. Not all companies specialize in moving large sheds, so it's important to know this upfront. Typically, shed movers are capable of moving one or all of the following shed sizes:
Small Sheds - anything under 200 square feet (about the size of a one-car garage)
Medium Sheds - 200-500 square feet (about the size of a two-car garage)
Large Sheds - over 500 square feet
Each size shed has unique specifications that will need to be considered during the move.
For example, a small shed may only require two men and a truck, while a large shed could need a full team of professional movers, special equipment, and even a permit. By knowing the size of your shed, you can get an accurate quote from potential companies and avoid any surprises on moving day.
Shed Moving Based on Distance
Much like shed moving services vary based on size, they also vary based on the distance being traveled. The majority of shed movers can move a shed on-site - whether it's just a few feet over or to the other side of a property. These local shed moves typically don't take more than a few hours and can be done with a small team.
However, some shed movers also offer services to move sheds much further distances. These could include moves to another town, city, or even state.
Before ticking off a 'ready to start researching shed movers' box on your moving checklist, be sure to have a good idea of how far your shed needs to be moved. This will help ensure that you're getting accurate quotes and avoid confusion on moving day.
Shed Moving Costs
The average cost of moving a shed varies considerably based on the size, distance, and type of move being requested. However, most companies will typically charge an hourly rate for their services, ranging from $100 - $500 per hour.
Some companies may also charge a flat rate for certain types or sizes of shed moves. These are typically for on-site or local shed moves under 50 miles (sometimes less) from the starting point that don't require any special equipment. Many people have reported paying between $200-$500 for these moves.
The price will be higher for larger sheds or far away moves with pricing varying from $1000-$5000+. These higher costs cover not only the additional time and effort required for the move but also the use of specialized equipment and permits such as:
Escort vehicles
Tractors
Lowboy trailers
Hydraulic jacks
Dollies
Shoring equipment
City Or County Permits
To get an accurate estimate of shed moving services, be sure to communicate the size, distance, and type of move you're requesting to the company. This will help avoid any confusion or surprises in pricing later on.
How To Prepare For Shed Moving
While hiring professionals is the best way to get your shed from point A to point B, there are still a few things you can (and should) do to prepare for the move.
Most importantly, ensure that your shed is empty and swept out before the movers arrive. This will help avoid damage to your belongings or the shed during transit.
Outside the shed, you'll want to clear a path leading up to it as well as any low-hanging tree branches or power lines. This will help the movers navigate easily on moving day and avoid any accidents.
You should also disconnect any utilities (such as water, electricity, or gas) that might be hooked up to the shed.
Frequently Asked Questions
What is an escort vehicle and do I need one for moving a shed?
An escort vehicle is a car or truck that leads the way (and/or follows behind) a larger vehicle - such as a shed-moving truck - to help with navigation, road closures, and traffic. Most states have laws dictating when an escort vehicle is required, and many shed-moving companies will be familiar with these regulations.
How long does it take to move a shed?
The answer to this question depends on the size, distance, and type of move being requested. For example, local moves of small sheds can often be completed in just a few hours, while larger, long-distance moves may take a day or more.
What type of equipment is used to move a shed?
The type of equipment required for moving a shed varies depending on the size and distance of the move. Local, on-site moves typically only need a few people and some basic moving equipment. However, larger or long-distance moves often require specialized equipment such as lowboy trailers, hydraulic jacks, and shoring equipment.
How much does it cost to move a shed?
The cost of moving a shed varies depending on the size, distance, and type of move being requested. Local, on-site moves typically cost from $200 to $500, while larger or long-distance moves can cost anywhere between $1,000-$5,000+.
Do I need a permit to move a shed?
Permits are often required for larger or long-distance moves and can add an additional cost to the price of moving a shed. Check with your local city or county regulations to see if a permit is required for your move.
Hire a Shed Moving Company
If you're planning on moving a shed, the best thing you can do is hire a professional moving company. They will have the experience, equipment, and permits needed to get the job done quickly and safely.