Best 14 Reasons To Move To Montana
In our moving to Montana guide, we discussed 15 things to know before moving to Montana but not talked much about the many benefits that await you in the city. Montana is famous for its natural beauty. You may have seen beautiful pictures of scenes in Montana if you have watched movies like The Horse Whisperer and A River Runs Through It.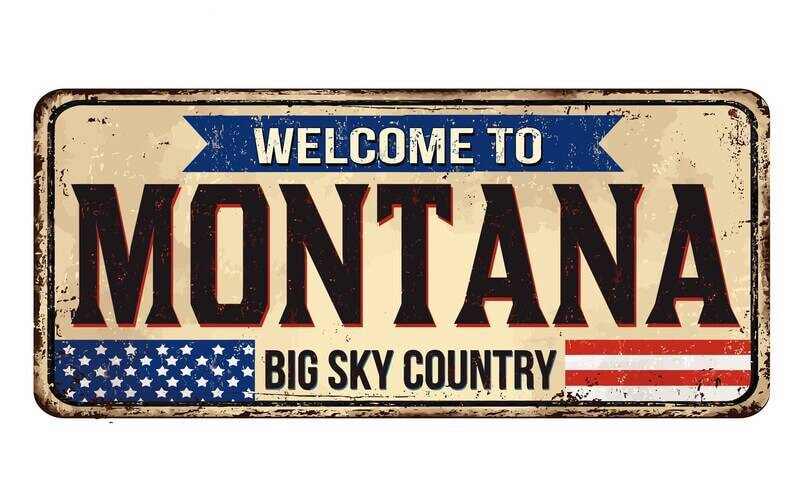 In our moving to Montana guide, we discussed 15 things to know before moving to Montana, but not talked much about the many benefits that await you in the city.
Montana is famous for its natural beauty. You may have seen beautiful pictures of scenes in Montana if you have watched movies like The Horse Whisperer and A River Runs Through It.
Broad swathes of the Montana country are not only beautiful but empty. The population density of the state is the 3rd lowest in the United States, following Alaska and Wyoming.
Considering a move to Montana? Whether you are searching for adventure or escape, you will find it in Montana (aka Big Sky Country).
The 147,000 square miles of Montana's large terrain is home to some of the most attractive wildlife in the United States, such as the Rocky Mountains and the large Great Plains.
You will also find many unique cities and towns packed with lovely residents, cheap neighborhoods, and many jobs in Montana.
Still not sure Montana is the right place for you? Below are 14 reasons why moving to Montana is a brilliant step for you.
1. Property Taxes are so Low
Planning to buy a home? You will be glad to know that property taxes are lower in Montana than the country's average, which makes it a perfect state for homeowners. WalletHub reported Montana as the 20th out of 50 states. Right now, Montana's booming real estate tax rate is 0.85% unlike the national average of 1.19% (as reported by SmartAsset), and you can see it is good to be a homeowner in Manhattan.
2. There are Many Vibrant and Interesting Cities in Montana
There are different sizes of rural towns and bustling cities in the state of Montana and are all beautiful places to live. For people planning to relocate to a place with many shops, parks, and culture, check out Bozeman. It is a large town that offers every convenience of city living with a great small-town vibe. Other cities and towns that have many outdoor recreational activities, beautiful surroundings, and booming economies include Missoula, Butte, Whitefish, Helena, Billings, Anaconda, Great Falls, Laurel, and Livingston-among others.
3. All Four Seasons' Enjoyment is Assured
The climate in Montana is different, based on where you live inside the state. The average daytime temperature during winter in Montana is 280 and 850 during summer. Expect summer nights to always be cool. Hot and humid weather is not that popular at 4,000 feet, certainly. Snow falls all through the year in the mountains, not so much in the summer.
4. There are Many Wide-Open Lands
Need much space? You will find more in Montana. While Montana is one of the largest as regards size, it also happens to be one of the low populous states. World Population Review reported that Montana is the 44th highly populated state, with an average of 6.86 people every square mile. Cities like Missoula and Billings are highly populated than the average town in Montana. For the major part, if you plan to relocate to Montana, prepare to see lots of wide-open spaces.
5. No Traffic
Montana is a car-driving city. It has a big, large open space. However, you will enjoy your commute, with almost no traffic and the median gas price just a bit above the national average. Public transportation is not much, but there are transits in big cities. For instance, Missoula's Mountain Lune bus service is right now at zero fares. Streamline bus in Bozeman is also free.
6. Montana's Natural Beauty is Unique
There is a reason people move from all around the globe to visit Montana: it is amazingly beautiful. The Western state is always ranked as one of the most beautiful locations to live by various lists. From the craggy mountains to the rolling grasslands, relocate to Montana, and you will surely be surrounded by a plentiful natural beauty in the entire. Not to talk of many of the country's popular national parks right on your first door. Among the natural gems of Montana include The Yellowstone River, The Missouri River, the Lewis and Clark Caverns, the Badlands of Makoshika State Park, and the Beartooth Mountains, among others.
7. Cost of Living Lesser than Country Average
The average value of owner-occupied homes in Montana is $99,500, much on the lower side than the $188,900 average home price for the country. The median property tax is 0.87%, also much lower than the country's average. It is so good that there is no sale tax in Montana. It also has a progressive income tax structure with rates that starts from 1% to 6.9%  
8. Public Universities are a Great Alternative Here
Montana State University (MSU) and the University of Montana are both famous public higher institutions in the country. If you have children or you are considering returning to school yourself, you must know that Montana's public school options are a strong choice. If you are relocating for early retirement, you can obtain Lifelong Education Status at MSU and take classes.
Some of the schools that provide great education can still be found, such as:     
Elementary schools: Great Falls elementary school, Cold Springs Elementary, Missoula, Bozeman Elementary.
High schools: Billings Central Catholic High School, Gardiner High School, Fort Benton.
Higher Education: Salish Kootenai, Rocky Mountain College, Glendive, Miles City, Montana State University.
9. There is a Lot to do Outdoors
Montana residents will tell you they are enjoying big adventure living in the city; all thanks to the unending number of outdoor activities.  One of the major reasons why people relocate to Montana in the first place is the plentiful number of things to do outdoors.
Activities you will find in Montana include horseback riding, golfing, ice climbing, snowshoeing, fishing, camping, hunting, whitewater rafting, skiing, rock climbing, snowboarding, skiing, dog sledding, biking, mountain biking, swimming, hiking, and so on. Regardless of the season, you will surely find many outdoor activities that match your speed.
10. Montana is One of the Healthiest States in the Nation
Need a healthy and happy location to call home? Residents of Montana enjoy a great healthy lifestyle. Fresh air, a wealth of healthy food, and great physical activities has all added to the healthy nature of the Treasure State. The State of Obesity regards Montana as the 6th lowest adult obesity rate in the United States and the ninth-lowest rate of obesity for youth.
United States News ranked the state 22nd for healthcare quality and 13th for living quality. Montana is also ranked 10th by CNBC for total well-being, indicating places with high rates of financial, purpose, community, social, and physical well-being tend to live a happy and healthy life.   
11. There are Many Jobs
Want to move to a place with a booming job market and a strong economy? Montana is there for you. According to Montana's official website, Montana has the 8th fastest growth of GDP in the country over the past 5 and 10 years (ending in 2013). The state's GDP growth has also been rapid than the country's average since 2000 (except 2012). The income per capita of the state also continues to exceed the national average.
Thriving industries include timber, agriculture, mining, and tourism. Montana has also turned home for business entrepreneurs and high-tech companies. Montana's high technology industry is currently reported to have generated almost $1.7 billion of revenue in 2017, developing 9 times quicker than the entire state economy according to the Missoula Current.
12. The Food is among the Highly Unique in the US
Some of the best and highly unique foods in the United States can be found in Montana. Of course, with great wildlife and farms, Montana's reputation for great and exotic cuisine should not be a surprise.
Some of the famous Montana foods include trout, elk, huckleberries, flathead cherries, bison, pastured beef, and lamb, including an unlimited number of fresh, homegrown vegetables and fruits. Whether you live in a big city or a small town, you will possibly find tasty and delicious food just around any part of Montana.   
13. Hunting and Fishing In Montana Are Huge
Even people who are not in the agriculture business may go find some of their food outdoors, in most cases from hunting and fishing. Both are famous activities in Montana, where gun ownership and enjoyment of the outdoors are taken as strong cultural values. If you are looking to start hunting and fishing, make sure you get the right licenses and safely store your firearms.
14. It is Easy to Get Around
As the 4th largest state and also neighbors to Canada, there are many routes and modes of transport in Montana, including S Routes, state highways, railroads, and interstate highways. Railroads have been Montana's major form of transport since the 1800s. The largest transit option in Montana presently is the BNSF Railway.
16 airports are functioning within Montana. The busiest airport in Montana is Bozeman Yellowstone International Airport. There are 7 other main airports and 8 small ones offering commercial services. Bus transport is a bit sparse in Montana and functions between 1 and 5 times every day, operating between 20 cities in the state.  
Tips to Move to Montana
First, plan: To make sure you have a successful state-to-state move, provide yourself enough time to prepare, plan, and take action. Generally, begin to plan 2 to 3 months in advance of your desired date of the This arrangement will help to make sure you have a smooth journey from Montana.
Book Montana moving company: Begin by researching and making comparisons of many fully licensed and insured movers. Ensure you hire as soon as possible. Early booking will assist you to get the best rates and availability. Contact our Montana moving companies now to enjoy an affordable, efficient move.
Notify the right parties: If you are a renter, give your landlord advance notice as this will save you from additional fees and save your security deposit. Are you a homeowner? If you want to improve the sale or rental of your property, speak with a real estate agent. Remember to inform family and friends, too.
Declutter: To save money and space, do some purging. Start by taking inventory of your belongings, noting down what is contained in each space. Once you are done, start to sort through your belongings. Label or store in categories the things you plan to store or dispose of.
Sell, donate and recycle: Immediately you are done sorting through all your items, you can now start to sell online, host a garage sale, donate to a charity or local thrift store, or recycle items you don't want.
Go round your new community: It is possible; plan a visit to your future town or city. Find out what it has to offer. If this is not feasible, subscribe to a local newspaper or newsletter to be up to date.
Prepare kids: Moving can greatly stress out your kids. Explain what is currently happening. Try to use a story or playtime. In addition, try to keep their normal routines unchanged during the relocation process.
Begin to pack: Self-packing? Get enough packing supplies: packing peanuts, tape, moving boxes, and so on. Load heavier items at the bottom of moving boxes. Ensure delicate or valuable belongings are correctly wrapped and padded. If you need assistance, we can help you get affordable packing services quickly.
Transfer medical records and so on: To make sure your transitioning is smooth, transfer vital records. These can include prescriptions, school transcripts, and medical records.
Change your address: Go to your nearest USPS office or go online to the website of USPS. As you are doing it, update your details for online services, subscriptions, and so on. 
Take care of utilities and services: If feasible, allow your current providers to turn services off the day you move. Let new utilities and services be active by the time you move into your new home.
Be there when movers arrive: Take your time to answer all the questions or provide last-minute instructions physically.
Provide snacks: This is often a nice gesture. Also, it can increase morale. If you are inclined, offer a tasty, light snack and water to your moving team.
Go round your digs: Immediately the moving truck is loaded, do a final walkthrough. Watch out for damages, messes, or items that you might have missed.
Enjoy yourself: Lastly, remember that the journey is so much more important than the destination. It won't hurt to have some fun in preparation for your new life.
Conclusion
To get assistance finding and reserving the best moving company, check the extensive network of trustworthy and reputable local movers on imoving.com. We wish you good luck and happy moving.