Moving From New York To Houston TX Benefits And Costs
As the largest city in Texas, there is no shortage of things to see and do in Houston and people come from all over the country to work in the city of Houston, including NYC. Want to know the benefits, cost and how to go about your move? Get all your info plus free tips.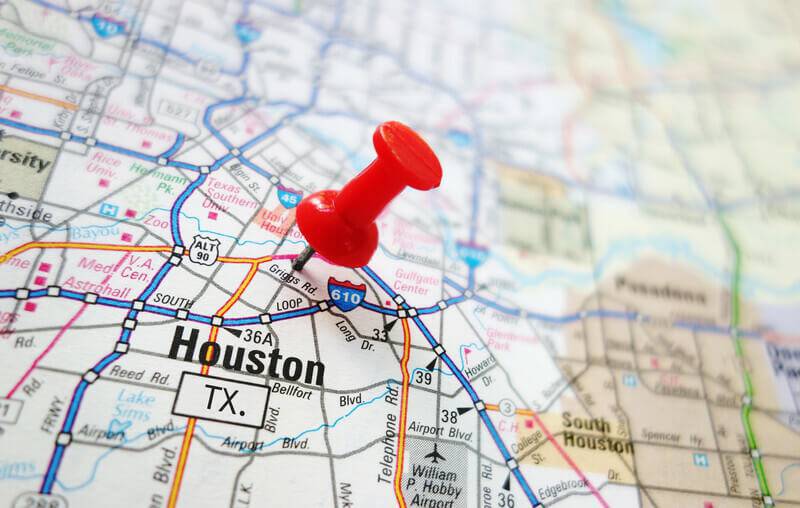 New York and Houston, Texas are among the biggest cities in the country. Both cities can offer so many things like better career growth and educational benefits for your kids. This is even true if you have been residing in a small town or city before.
If you plan to move to Houston, you know you would be met with many tasks. You will have to handle a lot of responsibilities both from NYC and Houston, Texas. Luckily for you, there are tips and tricks on ways to make this transition easier and faster.
A long-distance move brings many challenges. Apart from the tasks you will have to finish before, during, and after the actual relocation, you also have to consider the costs involved, the time it will take from you as well as the adjustments you will have to make after your move.
But, before you give your snow gear away, below are some NYC – Houston comparisons to note.
Advantages of Moving To Houston from New York City
1. It is Cheaper to live in Houston than NYC
Yes, the cost of living in Houston is indeed cheaper than in NYC, enabling you to save a lot of money, especially in housing. The average home cost in New York City is $680,500 and it is just $185,500 in Houston – almost $500,000 cheaper. Also, Houston homes have increased 42% in the past 5 years unlike New York City's appreciation percentage of 28%. One of the reasons Houston has become so attractive to many young professionals is its affordability than other large cities.
Considering NYC is one of the costliest cities in the United States, you will discover that the cost of living in Houston is a lot reasonable. The cost of living in NYC is 94% more than in Houston. The average home cost is the highest factor in the cost of living distinction and the average home price in New York City is a whopping 266% more than Houston.
2. No State Taxes in Houston
Together with the low cost of living, moving from New York City to Houston will provide another perk – Texas doesn't deduct state income tax. However, if you purchase a home, you will face higher property taxes than in NYC. Property tax in New York City varies from one borough to another but at an average of .90%, while it is 2.259% in Houston's Harris County. Sales tax in Houston is 8.25%, just a bit lower than the median sales tax in New York City at 8.875%.
3. Job Opportunities
One of the hottest job markets in the United States is found in Houston which is one of the main reasons why many people decide to relocate to Houston. The city draws people that have an entrepreneurial spirit and those planning to work at some of the largest companies in the country. Houston is not only a major center for oil and gas, but it is also a major hub for healthcare, manufacturing, and technology. The largest medical center in the world is also located in Houston and graduates from the famous universities come here to work at these internationally recognized hospitals.
4. Weather and Climate
Maybe the most obvious difference between New York and Houston is the weather. While New York is famous for its severe winters and polar-opposite seasons, Houston is a location that sees a huge amount of warmth and sunshine. Sweaters will live mostly in the back of your closet as you experience more than 100 days more than 900 heat every year. Bathing suits and tanning will take over your closet.
The closer Gulf of Mexico makes a perfect spot to enjoy the sun on a sandy beach. Also, the city is prepared for the incessant heat, proudly answering to its nickname the most air-conditioned city in the U.S. The sun is however not the only companion in Houston. Rainfall is also plentiful all across the year, with almost 50 inches per annum. Snowfall, however, is occasional, so make sure you don't bother moving with your shovel from New York.
5. Culture and Diversity
Houston is ranked up there with New York and Los Angeles when talking about culture and ethnic diversity. Houston's population is built of the great diverseness of culture and Asian, African American, and Hispanic populations helping to build a rich cultural atmosphere. It is always nice to find out more about other cultures and traditions and you can experience it firsthand in Houston.
6. Great Food Scene
A lot of food critics have ranked Houston as one of the most exciting locations to eat in the United States. The amazing ethnic diversity makes it possible to enjoy cuisine from different countries. The closeness of the city to the Gulf of Mexico also implies that you have selections of seafood available directly from the boat. There are many award-winning restaurants and local dives and food trucks in Houston which present you with many of the best food in the world.
7. Plenty to see and do
There are many exciting things to do in Houston such as attractions like the Johnson Space Center, Houston Grand Opera, the Houston Zoo, the Downton Aquarium, and many museums and theaters. Many sports teams are also from Houston like the Astros (MLB), the Texans (NFL), and the Rockets (NBA), together with many local sports teams. Also, you are just a few drives away from the Gulf of Mexico where you can enjoy relaxing on the beaches.
6 Helpful Tips for your Move from New York to Houston TX
1. Remember to purge:
It is popular for homeowners to spend on various things. You might have saved money for you to buy designer clothes, but that doesn't mean that you should move everything to Houston, Texas. Consider the moving time as your perfect chance to check every one of your valuables, determine which ones are still in good use, and dispose of ones that are only consuming space. Inspect your closet if you are still wearing all the clothes in there or if they still fit.
2. Clear your schedule:
Moving will take so many things from you. Firstly, you need to create time to pack all your valuables properly, finahe truffinaley moving a company near you, and balance the different tasks at the same time. Moving to Houston from New York can be daunting especially if you work as a full-time employee or a parent. To prevent getting fixed up to a tight schedule and leaving some tasks undone along the way, ensure you clear your schedule.
Make a list of all the tasks you will have to complete for the move and plan out how you will tackle each. Make a timeline for these tasks and consider your personal and professional responsibilities while at them.
3. Gather different sizes of boxes:
Boxes are important anytime you are moving. You will need to pack your belongings efficiently and haul these to your new Houston, Texas home. And while you can easily buy these at your nearest store, consider gathering moving boxes for free. Immediately you have a moving date picked out, try to reach out to nearby stores in your area. They will have a pile of used boxes that they already used for their supplies.
Ask to take these boxes from them and ensure you fix the pickup date with them. This trick is simple and can save you a whole lot of money without affecting the condition of your items all through the whole move.
4. Plan how you will pack your items:
Certainly, packing is one of the tasks that take time, and that is why you should plan it anytime you are moving. If you plan to move a lot of shipments with you, packing can take you several weeks and even months. The same is even true if you are moving furniture items that are either bulky or heavy. You can simplify packing by drafting a plan. Instead of packing all your items in one sitting, pack them at a certain time every day.
This will help you progress slowly and better when packing. Also, ensure that you pack your valuables per room. For example, you can pack all your belongings in your bedroom from Monday to Wednesday and items in your living room in the next few days. You will be able to prevent stress when you follow this method.
5. Create an inventory and label your moving boxes:
It is a safe assumption that you bought many items for your current home. You might have paid for costly furniture items or appliances just to better your home's functionality. Furniture and appliances are big belongings which are easy to find but know that you will also transport small-sized items and many quantities. You will have many things to do on the day of your move which implies that you can't just say exactly which of your belongings are broken or missing.
To simplify things for you as a moving company, create an inventory before you pack. List all the items that are going to Houston with you and indicate the moving boxes that you will pack them into. A clear marking should be used to make unpacking smooth and seamless immediately you get to Houston Texas. Notify all your friends and family about the labeling technique you plan to use, so everyone is aware of it.
6. Wisely choose which mover you will hire:
Apart from committing tasks and responsibilities to your friends and family members, moving can turn stress-free if you hire a reputable NYC moving company. Hiring a moving company is a cheap option since you will have the convenience of partnering with professionals, enabling you to have enough time at your disposal.
If you plan to follow this path, take time to research at least three companies and ask about their costs and services. Selecting the cheapest from your loss might seem good but it is not always a sign of a positive outcome. A cheap moving company often indicates unlicensed and unprofessional movers.     
The Cost of Moving to Houston from New York City
The average cost is around $3,000 to $5,000 to move to Houston, Texas from New York City. Though this might sound costly, consider the fact that you are transporting your belongings about 1,627 miles across the United States. The overall cost of your move will be dictated by many variables such as your origin, destination, time of year, the size of your home, and the services you asked for.
The best way to obtain an accurate quote for your move is to request an in-home inspection or virtual (video) inspection with a licensed and insured long-distance mover. Obtain a free moving quote to move to Houston from your nearby Houston movers now.
Conclusion
No matter when and where you are moving to, you can never omit any of the tasks involved in relocation. You have to finish all of these on time to make sure the next move will be seamless and stress-free. If you don't want a chaotic NYC to Houston move, use this write-up as your guide. Focus on the tips given to you so you will know the dos and don'ts for your upcoming move.