How To Choose Same Day Movers Near Me
Ideally, movers should be hired weeks in advance of a moving date. But sometimes, this isn't possible, so it's essential to know how to choose reliable same-day movers.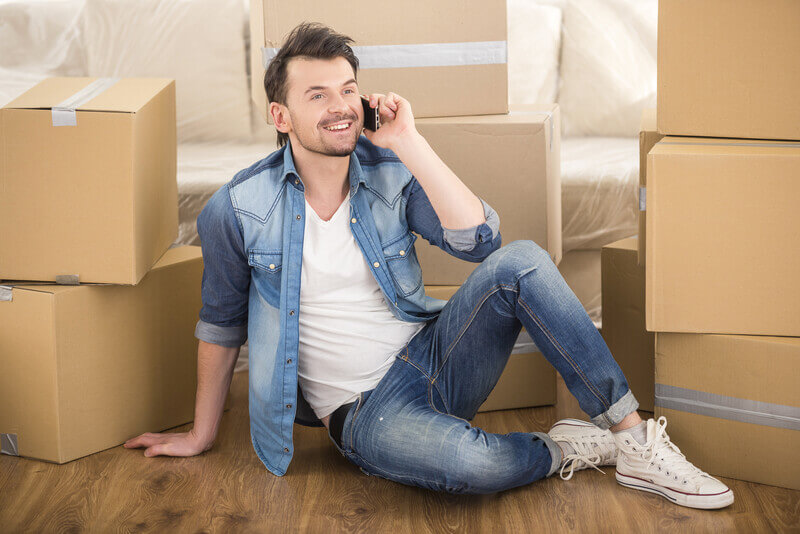 Choosing same-day movers is a lot like choosing any other type of mover. You need to make sure that the company is reputable, insured, and licensed. In addition, you'll want to make sure they are equipped to handle last-minute moving needs regarding your furniture, appliances, and other belongings.
Comparing and hiring local movers in advance of your preferred moving date isn't always an option. Whether it's because of an emergency, getting stiffed by another moving company or DIY moving plans gone awry, you may find yourself in a situation where you need to move on very short notice. But trusting your belongings to a moving company you haven't vetted is very risky.
There's no need to worry, though! We've got you covered with a comprehensive guide on choosing the best same-day local movers near you to ensure your belongings are in good hands.
What To Look For In Reliable Same-Day Movers
When vetting companies from 'same-day movers near me' search results, you won't have much time to investigate each option thoroughly. But there are a few key things you can look for to ensure you're choosing a reputable, reliable company.
1. Reputation
The best way to get a feel for a company's reputation is by reading reviews from past customers. If a mover has glowing reviews across the board, that's a good sign that they're a reliable, trustworthy company. On the other hand, if there are a lot of bad reviews, it's best to find a different company.
2. Licensing & Insurance
All reputable moving companies will be licensed and insured. This protects you in the event that something goes wrong during the move and your belongings are damaged or lost. You can verify licensing information by visiting the Federal Motor Carrier Safety Administration's website.
As for insurance, most companies will offer basic liability coverage in case of damage or loss. However, if you are moving valuable items, you may want to purchase additional insurance to protect them.
3. Equipment & Resources
A good moving company will have the proper equipment and resources to handle your move, even on short notice. This includes things like trucks, dollies, blankets, and straps. If a company doesn't have the proper resources, it's best to find one that does.
How To Hire Same Day Movers
After browsing 'same day movers near me' and finding a few reputable moving companies, it's time to start the hiring process.
1. Get a Quote
The first step is to get quotes from each company you're considering. To speed up the vetting process, use a moving cost calculator. This will provide a ballpark estimate of what each company will likely charge. Because you are moving at the last minute, you might not be able to get an accurate quote until the movers arrive and assess your belongings, so this tool will be helpful for comparing the quotes you receive.
Pro Tip: Look for movers that can do a virtual estimate. This will speed up the quote process and ensure you get an accurate quote.
2. Organize a Time
Scheduling a time for the movers to come can be tricky when you're on a tight timeline. The moving company you choose should be able to accommodate your schedule and give you a few different time options to choose from. Remember that because it is a same-day move, you might need to be flexible on your moving time.
3. Be Prepared
When the movers arrive, be sure to have everything ready to go. Clear space, move ready-to-load items into an easily accessible area, and have all the materials that may be needed on hand, such as packing materials. The more prepared you are, the quicker the move will go and the less stressful it will be.
4. Bundle Services & Save
If you are choosing same-day moving assistance for one or many items, consider bundling those services together. Many companies offer discounts when you bundle multiple moving services together, so it's a great way to save money on your move.
For example, if you haven't quite finished packing or want to drop a bunch of stuff off at a storage unit until your new home or office is ready, you might want to consider a bundle that includes both storage and packing services. That way, you can save money and time by completing everything in one go.
Frequently Asked Questions
How much do same-day movers charge?
Typically moves booked weeks in advance of moving day can be as little as $400 and as much as $7000 (or more). In the case of last-minute, same-day moves, companies may charge additional fees that increase that cost by as much as 50%.
Do all moving companies offer same-day service?
No, not all companies do. In order to find a company that offers this type of service, you'll need to search for 'same-day movers near me' or 'last-minute movers near me.' This will bring up a list of companies in your area that offer this type of service.
How can you tell if a moving company is reputable?
There are many things you can look for to verify that a company is reputable. First, check to see if the company is licensed with the state and federal governments. Next, read reviews from past customers. Finally, make sure the company is transparent about its pricing. A good moving company will be upfront about its rates and fees so that you know exactly what you're getting into.
What should I do if items get damaged during the move?
If something gets damaged during your move, you should first contact the moving company and let them know what happened. If they cannot resolve the issue, you can file a complaint with the BBB or Federal Motor Carrier Safety Administration.
Will same-day movers pack my things for me?
Some companies offer packing services as part of their same-day moving package. However, not all companies do, so be sure to ask in advance if this is something you're interested in. If the company does not offer packing services, you'll need to pack your belongings yourself before the movers arrive.
Make Same Day Move Stress-Free
Last-minute moves are always going to be a little bit stressful. But, by following these tips, you can make your move as smooth and stress-free as possible. Remember to vet a few companies, be prepared for their arrival, and bundle services together to save time and money.