Moving From Austin To Houston
Moving is very challenging and requires adequate planning. Regardless of if you are moving to Houston from Austin for love or an employment opportunity, or you want to have a fresh start in Houston, there is always so much work to do.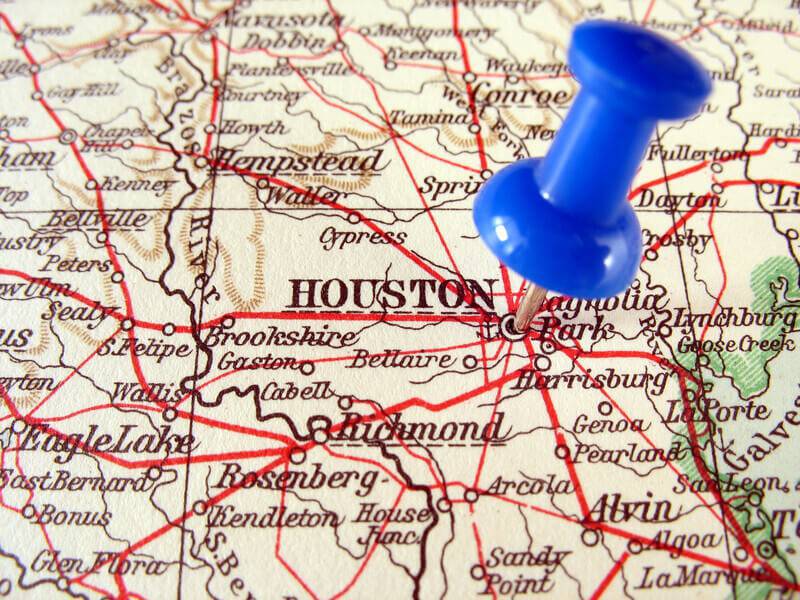 Moving is very challenging and requires adequate planning. Regardless of if you are moving to Houston from Austin for love or an employment opportunity, or you want to have a fresh start in Houston, there is always so much work to do.
The good news is that when you relocate from Austin to Houston, you will still be close to your old home and still maintain the friends you have there. After all, the move only involves just 163 miles, which means you can usually visit the capital city of Texas anytime you wish so.
Houston is the 4th most populous city in the United States and the most populous city in the state of Texas. The diverse city is where you will find a booming energy industry and five professional sports teams.
To better prepare you for your move from Austin to Houston, we have compiled this guide on what to expect between the two cities.
Considering a move from Austin to Houston? Below are the things you need to know before you make the move.
1. Living in Houston is Cheaper than Austin and Most Other Major Metropolitans
Generally, the cost of living in Houston is much lower than other major metropolitan areas, such as San Francisco and New York. Together with the high incomes and no state income tax, you might save more money in your bank every month if you relocate to Houston. According to a February 2020 study released by Zebra, Houston has been named the city that provides you the most house for your money.
However, you should understand that Houston is geographically large and housing prices here will be different based on neighborhood. In Houston and other big cities, living near work can save you a lot of money on gas and travel time, but it might cost you a lot more in living expenses if you live near downtown or in expensive neighborhoods.
Houston is around 19% lesser than Austin by calculation and 5% lesser than Dallas. San Francisco is calculated to be 179% expensive than Houston while New York is estimated to be 94% more expensive.
2. You will Need a Car in Houston
Houston is generally a driving city and traffic can be insane. There is more as regarding light rails and buses than before but public transit is still not fully developed. Having a personal car is so much compulsory, and we are guessing you will want to buy a car that has a functioning AC. The heat and humidity in Houston can be so much harsh.
3. You can Purchase a House in Houston on an Average Income
The average home value in Houston is about $150,000. It is a fairly affordable housing market, which is one of the reasons it has to remain attractive to many new residents. Unlike San Francisco and New York which have a lesser supply of housing to meet demand from newcomers, the housing market in Houston has developed with its population, preventing the hassles in real estate faced by other cities.
4. Houston is a Fast-Growing Food City
Houston is very serious about its food scene; it is here to set the pace for your taste buds. Yes, you can get a lot of great barbeques and Tex Mex, but there are also diverse dishes and James Beard's award-winning chefs in Houston. Enjoy your trip to Houston by eating through the Viet-Cajun Crawfish, TRIS, Nancy's Hustle, and Indigo in the city.
5. The Job Market in Houston is Booming
The combination of Houston's fair rents and a booming job market implies that you will have more money to save when moving to the city. Houston enjoys different booming industries, such as oil and gas exploration, medical research, high-tech like aerospace and basic petroleum refining. Ever dream of working for NASA? You can actualize it in Houston.
6. Outdoor Activities all Through the Year
This moving guide would be incomplete without mentioning the weather as well as the quality of life in Houston. The weather in this city is beautiful all through the year, and spending a day outdoors with a small jacket in mid-January is common. Lots of restaurants and bars have large patios and outdoor dining for this actual reason. However, there are certain weather-related factors you need to note.
Houston experiences more rain than Austin and all other Texas cities. Daily showers in the wet season (May, June, and July are often rainy months) are popular. You will also need to adapt to harsh summer heat and humidity.
7. Houston Residents are Friendly
Houston has experienced its moderate share of difficulties over the past few years; especially, serious destruction from Hurricane Harvey in 2017. Residents came together in a huge way to support each other to recover from the disaster. The positivity that residents of Houston showed during this tragedy dictates its city's character and resilience. Even though it is the 4th largest city in the United States, residents of Houston still offer a small-town feel and friendliness. Finding your tribe in Houston will be so much easier.
8. No Zoning Laws in Houston
When you drive around a lot in Houston, you may begin to see that there is something unique and great about the city. A part of the things that make it so different is that there is no zoning law in Houston. Growth is still managed by codes on how to subdivide the property, but not having zoning laws has developed some of the most exciting and eclectic areas of Houston. Come and go round them all when you move to Houston.
9. Museums are Plentiful in Houston
There is no need to move to New York before you can see great museum culture. There is a Museum District in Houston with 19 museums to pick from extending over four walkable areas. Come and enjoy the Houston Museum of Natural Sciences, Contemporary Arts Museum Houston, and Moody Center for the Arts, among other treasures. Walk through Hermann Park and you will discover a lot of great museums to check out.
10. Commutes are Long
If you importantly need a short commute, make sure you buy or rent a place that is closer to your office. Living in the suburbs and having a long journey is so much popular in Houston, though, so if you are unable to find the right place closer to work, you will be in the company of many others on your daily drive. In Houston, similar to every other huge traffic city like Los Angeles, traffic is a permanent excuse if you are running late to an appointment.
11. It Is Easy to Get Around
Houston is a large and spread-out city with a median commute of 30 minutes. Due to the sprawling nature of the city, most residents choose to travel by car. There is no extensive bus system in Houston, and in the past years, the city has made huge strides in other forms of transportation. They've developed a light rail network (with incoming multiple lines), and have plans to construct over 1,800 miles of bikeways. Uber and Lyft are popular in Houston, and BCycle has lots of bike rental stations across the city.
Tips for Moving to Houston from Austin
Below are some tips that can help make the move easier.
Create a plan: If you want a successful move, you need to plan. Create a timeline so you can tackle the tasks. Create a list of the entire tasks and tackle them one by one. Make sure finding a new apartment is included on the list of tasks. Getting to know your new city is also one of the important tasks involved when moving from Austin to Houston. Make online research about your new city. Check the costs of living, schools, neighborhoods, public transportation, job opportunities, and so on.
Get ready for the move: Moving to another home is always a great moment to perform household decluttering. Check all your items and dispose of all the things you don't need. There are certainly some things that are gathered during the years. If you haven't touched any of them in the past year or two, then you should dispose of them. You can arrange a yard sale, give away those things to your family and friends, or you can donate them to any charity organization of your choice.
You can consider storing any items you are not ready to give away. Measure the items you decide to store so you can pick the perfect storage unit. Remember that you will be required to pay for the storage unit so think it through before you store all that. In addition, check the measurements of the entire goods you plan to move to your new home. If you have more space for it all, what conditions are all these items, do they fit well in your new household. If you have positive responses to all these questions, then you should move those items with you.
Purchase packing supplies: When you settled on the items to keep and move to your new home, now is the time to purchase packing supplies and begin to pack. You will need:
cardboard boxes during a move from Austin to Houston (small, medium, and large)
bubble bags
packing tape
packing paper
moving blankets
scissors
tools
a dolly
labels
When you have all the supplies with you, packing can commence. Go step by step.
Now is the Time to Pack for a Move from Austin to Houston
You can easily pack when you have listed out the items to move with you. But before you begin to pack, there is one other thing. You need to get your items ready for packing. If you have some bulky items, make sure you disassemble them. Remove all attached parts and pack them separately. Ensure you pack your belongings the right way to avoid damage.
When you are packing your appliances, you need to clean them, disconnect them (at least 24hr to packing), and allow them to dry. You can then begin to pack them. Ensure you employ the use of proper lifting methods to avoid injuries and damage to your possessions.
Conclusion
Houston is 4th on the list of the most populous cities in the country. It can be found in Southeast Texas. Some of the reasons people choose Houston as their next home is because of the numerous opportunities available.
The costs of living are much lower than in other city areas. Similar to any other city, there are different neighborhoods in Houston.
During a move, you importantly need to get a professional moving company that will take care of all your needs and budget too. If you allow a trustworthy moving company takes care of your move to Houston, you will not be scared about the safety of your items. If you are convinced that Houston is your best next destination, begin to look request quotes from reputable local movers on iMoving.