Moving To Nashville: A Comprehensive Guide
Are you concerned about moving to Nashville and confused about where to start? Start by researching the city and local moving company to handle the move.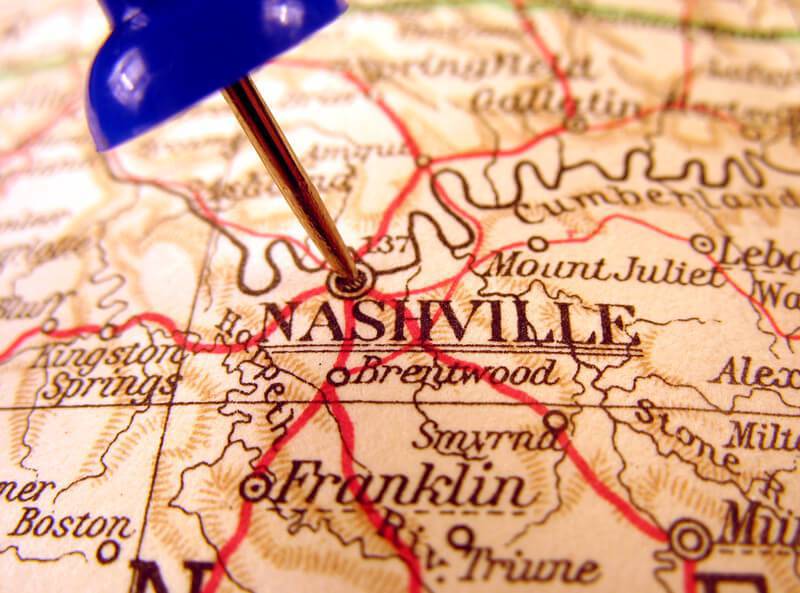 Are you concerned about moving to Nashville and confused about where to start? Start by researching the city and local moving company to handle the move.
Relocating to Nashville may be the most vital decision of your life. That is why it is so much important to make wise planning and make sure you have a smooth moving into your new city.
Movers help to get rid of the stress involved with packing and moving to another home.
With an average of one hundred people relocating to Nashville daily, moving services are in greater demand.
We looked into all you need to know before moving to Nashville and other tips to help you make an informed decision.
You can begin to plan the best move to Nashville by getting free quotes from five free moving companies. You can make a comparison of rates of top movers nearest to you to select the lowest moving estimates.
What You Should Expect After Your Move
Nashville Weather
When planning your move, you should try and move in the spring and fall months. The heat during summer can be harsh and tiring while the weather in spring and fall are milder.
Winter is also one nice option since snowfall is not common and mild.
Nashville always sees different seasons but without summer, the temperatures are all temperate. However, be careful, as the spring and fall seasons in Nashville are very long and with its various greenery, those with allergies may not find it easy.
Sports
Nashville residents enjoy sporting events every year. From the NHL predators, college sports, Tennessee Titans of the NFL, and high school football, residents have more passion for sports as well as music.
Music scene
Being a music city, there are over 120 live music venues where you can listen to great pop, country, rock, and other music genres. This is together with those singing from backyards or porches while expecting that big break.
You will find music everywhere in the city; from Nashville, Symphony performance hosted at the Schermer horn to average bars. Those looking for more can also get jazz and opera.
Job and Economy
Even though Nashville is reputed for being an entertainment capital, healthcare is its biggest industry. It is where the headquarters of more than 250 healthcare companies are located, like Hospital Corporation of America.
About $18.3 billion is contributed by the industry and also provides 94,000 jobs in the city.
One other major player in Nashville is the automotive industry. In 2006, Nissan North America relocated to Nashville.
The finance, insurance, and publishing industries are also much active in Nashville. A lot of religious organizations are also based in the city.
The biggest skyscraper in the city is the Signature Tower located in Downtown Nashville and is also the 7th tallest building in the universe.
Because of the low cost of living and thriving job market in Nashville, it is a huge moving destination for immigrants.
Cost of Living
Living in Nashville is so much affordable. The cost of living is not up to the national average. Rental costs in different neighborhoods in Nashville would vary based on location.
You can get a one-bedroom apartment inside the city for about $1,200 per month while looking further away would fetch you a rental starting at $789. The cost of bigger homes can reduce by half when you move to the suburbs of the city.
Those who would like to be closer to the action often consider city center apartments but their costs ate kind of fixed. If you desire more traditional homes that have swings, white picket fences, and porches, there are many leafy suburbs in this city to choose from.
Neighborhoods
Are you still not sure of the neighborhood in Nashville to live in? Consider 8th avenue as your perfect place to raise a family. Life is often with closeness enough to family-friendly restaurants and shops to do afternoon shopping.
It is not a tourist location and it has a great atmosphere with the feel of the south. Green Hills, South Nashville, and Berry Hill are top districts with great property values.
The area is home to affluent homes and popular chain restaurants even though it is also not a tourism location. The Gulch is now not turning into a trendy residential area even though it was once an abandoned area. It has experienced a great transformation with the building of luxurious homes and high-rise condominiums.
Choosing the Moving Company in Nashville
The population of Nashville increased by 45% from 2000 to 2017, leading to economic growth and bustling music, tech, and healthcare industries. After seeing the 10.6% growth in residents from 2010 – 2017, Nashville is one of the rapidly developing cities in the United States.
Residents moving in and across the city depend on movers to transport their goods safely. June, July, and August are normally the busiest times for movers. That is why rates are usually higher.
Students in Nashville also relocate into area colleges like Middle Tennessee State University, Vanderbilt University, and Belmont University. Because of this seasonal growth in residents, moving companies tend to be fully booked out for most of the summer.
Moving quotes are based on different factors in Nashville, with seasonal demand inclusive.
To give customers a quote, moving companies consider factors like the following:
The number of movers needed to complete the move
The overall number of hours to be spent on the job
The number of rooms to be moved
The median overall weight of all items being packed and moved
Some moving companies in Nashville provide quotes based on a fixed rate. This rate is gotten by multiplying the estimated hours for the move to complete by the hourly rate of the moving company.
The AMSA estimated $2,300 as the average cost for a local move. This estimate covers four movers at $200 every hour dependent on an average weight of 7,400 pounds. You can easily get a cheap moving rate or quote.
Below are some tips to landing yourself best moving rate:
Give moving companies clean and correct information. This information should factor in the square footage, floor plan, and extra features of your home.
Allow flexibility in your moving timetable. If possible, let your moving fall into an off-peak season or around the most possible lowest rates.
Sell, donate, recycle, or dispose of unnecessary items. This will cut the overall weight your movers will need to pack and move.
Request for a written, in-home estimate to get an accurate quote (using a moving cost calculator) from movers.
Make an estimate comparison from a minimum of four different moving companies from Nashville.
Along with finding the possibly lowest rates, you also must work with a reliable company for your household goods.
Conclusion
We know that your moving concern is not just about price. You are looking for certainty that your hired mover will be reliable and capable of delivering a quality moving service that is worthy of your money.
All our local moving companies are properly licensed and insured and provide you a peace of mind that you are in the right hands.
Being a full-service moving company, the movers are a well-experienced, trained team, fully equipped transport trucks, as well as the right paperwork to deliver top-notch moving services. Request for quotes now!