Things That People Forget to Do in a Move
When it comes to moving to a new home, there are many things we could easily skip. This is not because we are careless, but because they seem so minute that we often count them as not important. The things we consider not important are some of the most important things we can think of.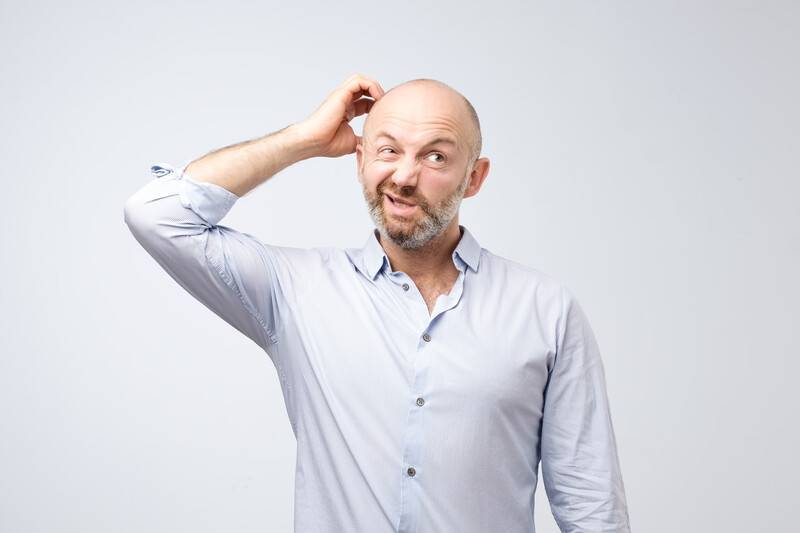 When it comes to moving to a new home, there are many things we could easily skip. This is not because we are careless, but because they seem so minute that we often count them as not important. The things we consider not important are some of the most important things we can think of. We know you can also be overwhelmed by the bulk of the work there is to be done that you let your mind wander away from the essential things. We want to make it clear to you that it is normal.
There are lots of things to move around in a home, from the large stuff to the smallest stuff. The inventory or moving checklist can help you order your day, but other things are not particularly related to moving physical items around. These are the things that we consider very important when you are moving either by yourself or with the local movers.
All the rush to quickly get things done is what eventually leads to having our minds taken off certain important things. We know how the situation feels, we've been there before, and now we want to help you keep your mind together by providing you with the top things people forget when they move so that you can protect yourself from such occurrences.
1. Get the right moving materials
The thing is, most people never get the right materials they will use in packing their stuff. They only jump at the makeshift materials and supplies they have in their home to use as materials to pack. You will be shocked at the number of problems you would create for yourself by using inappropriate materials. What should have been a shortcut would, in the end, become something disastrous. One of the biggest you can make is using lightweight boxes for items that require thick and strong boxes just because you saw the boxes in your garage.
Inappropriate materials can cause you to double the stress you are trying to avoid. Just imagine packing clothes together in a box that is not meant for dresses. The result would be the tearing of the box, and if there are other items, they will get damaged or broken. Even if you get the items that might seem perfect. Make sure they can be sealed very well. If not, you stand the risk of having the elements damage your property.
 Try as much as possible, never to use boxes or packing materials that have been used for food. Packing your items into such a box or bag means you are ready to deal with the issues of funny odor coming from your clothes or belongings. Be careful about how you select these materials. You can have your things packed in a bin bag and have someone accidentally mistake the bag for a bin bag, and dispose of some of your stuff in the bag.
2. Make Sure You Have Plenty of Boxes to Use
The error most people make is that even after they must have gotten the right materials, and boxes to use for the packing process, they only get them in a very small quantity. This is wrong; you might get stuck halfway without anything to use. It is always very safe for you to have lots of moving supplies so that you do not get tired or weakened because of the lack of boxes.
Since you know the standard type of boxes to use, you can use them, you can source for them yourself. The best option is always to buy. Buying a box is excellent because you get to describe your needs and you get what befits. You can also get special boxes that are designed for special items. This way, you will be able to fit things more accurately into the special boxes made for them.
If you do not want to buy boxes because you are low on budget, you can try getting from other places for free or close to nothing. Go to wine shops, grocery stores, and other places where you will find these boxes. The best choice is always to give moving companies the assignment. They will help with all that you need, but this will also go for a few.
3. Proper Labeling is Also important
As much as it is very important to make sure all of your items are placed in the correct materials, or bags and boxes. You also need to make sure you label them. Not only to label them but to also make sure they are all properly labeled without any mix-up. Trust me, if you have moved before, you will notice that at some point you forgot to label the boxes, and you suffered for it in your new home. So you might want to carry your marker and write on every box you place items in. this will save you from making a lot of errors.
To make things more orderly, you can use this trick to get the best out of labeling. You should label according to the room you start with. Let the name of the room you selected be on the box. You should also write the room the box should be in when you unload. The items in the boxes should also be explicitly written.
 This way, you will be able to help both yourself, and the moving experts use their initiative to drop off the items in the places the label directs them to. You can also add the order of importance to the boxes too, to make the moving experts know which to move and which not to move.
4. Make a One-Day Starter Kit
Most people who move make the mistake of just packing everything they need and placing it in boxes. After they get to their new homes, they now have to start looking for their items and the boxes they placed them in. If you think that things will be easier if you get to your new place, this might not be true. Sometimes, you might have to scatter everything before getting one single little item.
Here is how it plays out. You might not be the one to unload all your items directly. Whoever does it might not do it according to how you have arranged it. Another factor is that your belongings might end up getting to the venue late. Now you are very tired, hungry, and have not sorted out a lot of things. It would make no sense for you to start digging through a load of many boxes. The best solution is to create a box called the day-one kit. This box will contain all the necessary things you need to use on the first day or few days you will be in the new apartment. This is the best way to handle the situation without being lost on your first day at your new place.
5. Visit Your New Home For Thorough Inspection
When you have seen your new home, you might still need to go there to see its condition after you must have paid for everything. Check out the garage, the kitchen, the rooms, and every corner of the home, remember it's your home. Because of inspecting the home once again, you will see things that need to be moved out of the home. Or certain things that you have to clear up or move somewhere else. As much as you like to think the home is yours already. Take a spin of the home to have an idea of how you think things should be arranged in your new home.
Check the cupboards, the basement, the attic, and every other important place in the home. If you find anything unusual, try to clean up the place and if you cannot do it alone, plan another visit to the new home, and take your friends, or your family so that you all can make the process smooth and fast. If you are reading with your mind, you will notice that it is easier to inspect a place with your family if it is just close by. If it is a long distant location, you should go with your family and friends with cleaning supplies so that you can make the visit worth it.
6. Get All The Keys From The Tenant Before You
Many people, often blinded by excitement, and overwhelmed by the sheer feeling of owning a new home, often forget that people lived there before them. They get so excited that they forget to demand all the keys to the various locks in the building. We understand the joy you feel, but make sure you collect the keys, everything from the former tenants. You need to take a very thorough look at all the locks. Try to recover as many spare keys as you can. And if you can't get all the keys, you move on to the next thing.
The next recommended phase is for you to try and change all the locks in the home. You can never tell who lived in the home before you. They might have a spare key to come and sneak up on you while you are asleep. So as a rule of thumb, you should always change all the locks in a new home. You can never tell what psychopath is watching you, and hoping to come to steal from you while you are away.
7. Share the New With People and Change Your Address
As funny as it seems, it is possible for you to forget to tell even your relatives, or family that you have moved. It depends on the type of person you are. So, knowing the type of person you are, you should make every effort to inform people. Many people know you with your former address and will keep going to check you at your former address, thinking you are still there. Once, you are sure of the date you are moving; you should get as many people as you want to spread the great news too.
Changing your address in the documents you have filled in before to a new one is a smart thing to do. You should change your address even with your company. Let them know that you want to update your profile and do the needful. Once this is done, it will help you reduce the amount of time you will spend on explaining to everyone that you forgot to inform them.
8. Hire Professionals
We are all bent on saving costs so much that we lose our heads and forget that there is a place for professionals. Moving is a pretty daunting task, and it is always advisable you get professionals to help you with the task. They have the experience and everything it takes to deliver a perfect finish. You only have to get the right company, and things will be fine. The emphasis, however, is to find a good service provider. You can always select between local or long distance moving companies. It all depends on what you want to be done.
There are so many ways and methods you can use to get professionals. The only thing that might hinder you is the money to pay for such a company. You can try doing it yourself, but then it might be a very serious task.
In conclusion, above are some of the things we forget to do when we move. We are always too occupied by moving that we often forget that we also have to handle other things to make the entire process smooth. We have provided a few, and we think you can think of others to help you work through the moving process.