Total of
1
movers in
Clinton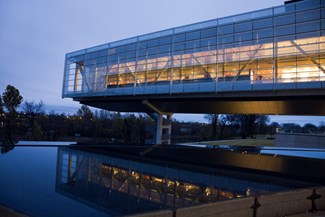 Movers in Clinton, IA
Whether it's to or from, Clinton, IA moves will require the help of professional movers to ensure that your belongings make it safely to your new locations. While it can be tempting to perform moves on your own, the truth is that it's always best to hire professional help to avoid any stressful surprises or damages along the way.
But with so many different moving companies out there, how can you be sure that you're choosing the right one? Fortunately, iMoving makes selecting the best movers in Clinton, IA easy thanks to our internal vetting process, which includes criteria like licensing, insurance, and years of experience. Check out everything you need to know about using iMoving to find professional movers in your area below.
How to Choose Professional Local Movers in Clinton, IA
Local moves, usually within 100 miles of the starting point, call for professional moving labor that is expertly trained in performing these types of moves. Therefore, when choosing the best local movers in Clinton, IA, it's essential to look for a few key things to ensure that your move goes as smoothly as possible.
The first step is to check and see if the local mover you're considering is licensed and insured in Iowa- this is absolutely non-negotiable. Once you've verified that they are, take a look at their years of experience and customer reviews to get a sense of their quality of service.
Fortunately, choosing local moving companies in Clinton, IA through iMoving guarantees that you'll be working with fully licensed, insured, and experienced professionals who will be able to handle your move with ease.
How to Choose Professional Long-Distance Movers in Clinton, IA
Intrastate and interstate moves, typically over 100 miles from the starting point, require even more careful planning and coordination than local moves- so it's essential that you choose professional long-distance movers in Clinton, IA that you can trust.
Before choosing long-distance moving companies in Clinton, IA, look for their Department of Transportation (DOT) number to ensure they are registered with the federal government. You should also check to see if they are a member of the American Moving and Storage Association (AMSA), a professional trade organization for the moving industry.
At iMoving, finding a Clinton moving company that meets these requirements is guaranteed. Additionally, our database of professional moving partners can offer you binding quotes and full transparency about your moving appraisals to avoid any surprise charges along the way. Plus, with our easy-to-use, secure online booking system, you can reserve your moving services with just a few clicks.
What is the Cost of Professional Movers in Clinton, IA?
The cost of movers in Clinton can range from the low hundreds to the high thousands depending on the specifics of your move. For example, a local move will typically be less expensive than a long-distance move. And no matter if it's local or long-distance, a move requiring special services like piano moving or storage will always be more expensive.
To get an accurate estimate of what your move might cost, it's best to request quotes from multiple professional movers in Clinton, IA. At iMoving, we make it easy to compare quotes when you use our moving cost calculator that takes into account the specifics of your move- like the size of your home, the distance of your move, and any additional services you might need.
What To Know When Moving To Clinton, IA
Moving is a notoriously stressful process, so you need to use a moving checklist to help keep things organized. The iMoving checklist is an excellent resource for planning, covering everything from packing to change of address.
Once you've organized the logistics of your move, you can have time to enjoy all that Clinton has to offer. This charming Midwestern city is known for its beautiful riverfront, quaint downtown area, and friendly residents. Clinton is also home to a variety of great shops, restaurants, and cafes.
At iMoving, we understand that the moving process can be overwhelming, which is why we're here to help. With our easy-to-use online tools and resources, we can take the stress out of finding professional movers in Clinton, IA.