Total of 1 carriers in
Orange City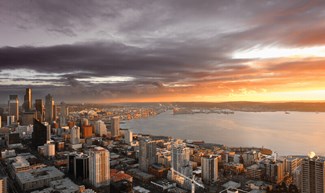 Orange City, IA Movers
Orange City is ranked as one of the best places to live in Iowa. With tons of parks and entertainment for its population of young professionals and families, the city is a great place to relocate to.
But, before you can get to or from this Dutch settled city, you have to first hire reputable movers in Orange City, IA that can handle all of the necessary logistics of your move, including loading, transport, and unloading.
With iMoving, it's easy to hire Orange City movers who have the reputation, experience, and reviews to get the job done right. Check out our advice from moving experts for hiring Orange City, IA moving companies.
How to Hire Local Movers in Orange City, IA
Many parts of Orange City offer residents a high quality of life. Using local movers in Orange City, IA to get you across town or down the street into a new home or office is easy with iMoving.
We have a vast network of reputable, professional, and fully-vetted local movers in Orange City that are ready to lend a hand with your upcoming move within 50-100 miles of the starting point.
To hire local moving companies in Orange City, IA, you'll first want to create an account with iMoving and then input your moving details, including the size of your home, when you're looking to move, and what kind of services you'll need from your mover.
You can also specify whether you need storage solutions as part of your move. Once you've submitted this information, you'll start receiving moving quotes from Orange City movers that fit your moving needs.
How To Hire Long-Distance Moving Companies In Orange City, IA
Hiring long-distance movers in Orange City, IA to get to or from the city doesn't have to be complicated or expensive. With iMoving, you can compare moving quotes from multiple companies in just a few minutes, meaning you'll save both time and money on your upcoming long-distance move.
Before you hire long-distance moving companies in Orange City, IA, you'll want to research their licensing, insurance, and reviews. All reputable long-distance movers should have the proper licensing from the Federal Motor Carrier Safety Administration (FMCSA), which allows them to conduct moves across state lines.
With iMoving, you can verify all this information and receive binding quotes from multiple moving partners in our database. Once you have compared moving quotes and read reviews, you can then book your mover directly through our encrypted online booking system.
Estimating the Cost of Movers in Orange City, IA
Generally, the cost of movers for local and long-distance Orange City relocations will depend on a few key factors, such as:
The size of your home
The distance of your move
The services you need from your mover
The time of year you're moving
The number of crew members needed for the job
Using our free moving cost calculator, you can better understand how much it will cost to hire professional movers in Orange City. This tool will estimate how much your move will cost based on the specific details of your relocation, such as the need for storage, special services for large or oversized items, the size of your home, and when you're looking to move.
Stay Organized When Moving To Orange City, IA
When you're preparing for a move, there's a lot to think about, from planning and packing to hiring reputable movers and staying on top of all the paperwork.
You can stay organized and avoid any moving surprises by using our moving checklist to keep track of everything you need to do before, during, and after your move. This comprehensive checklist will help ensure that you've covered all your bases and are ready for a smooth transition into your new home or office.
By trusting iMoving to help you find and hire reputable Orange City movers, you can have more time to learn about the many benefits of living in Orange City, IA, such as its top-rated schools, the abundance of outdoor activities, and vibrant nightlife.
Whether you're moving for work, family, or just for a change of scenery, iMoving can help make your transition easy and stress-free.