Compare Offers
What are You moving?
How does it work?
| | | | | | | |
| --- | --- | --- | --- | --- | --- | --- |
| Create Inventory | | Compare Offers | | Book Your Mover | | Bon Voyage |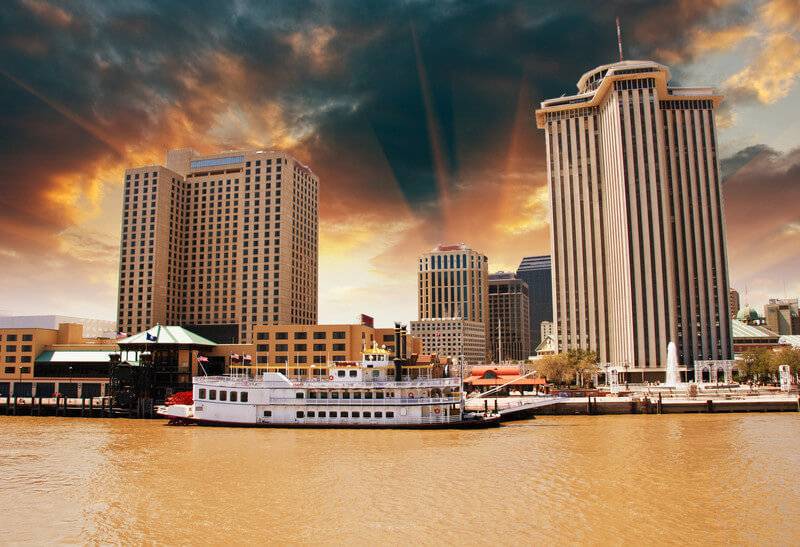 Louisiana Movers
We are sure you can't wait to get to Louisiana to start the new adventure that's awaiting you. Let iMoving help get you there safely, efficiently and without the stress that is so common for moves.
Our network of highly skilled, highly trained and highly recommended local and long-distance Louisiana moving companies are equipped to handle any kind of move you need.
Before any move can happen, a great place to start is with getting a quote and we offer two kinds. The quick quote gives you a wide range of prices that take into account various services a company can offer you. The precise quote allows you to more accurately see how much moving your entire household will cost. You can even have other family members add the items they are moving for a comprehensive and very accurate price.
Once you get a quote from us, you will be able to choose the local mover or cross-country moving company that fits your needs. All of the companies have gone through a rigorous vetting process by iMoving and we guarantee that they are licensed and certified so you can use your time to take care of other parts of the move instead of researching companies.
When you use iMoving, you can also be sure that you are getting the best price. Our bidding system allows multiple moving companies to fight for your business which typically lowers the price for you, the customer. Our quotes are binding so you don't have to worry about last-minute upcharges surprising you.
Moving Services Available in Louisiana
Debris Cleaning & Pickup: If you find that the new place you've moved into isn't fully cleaned or the one you're leaving has a lot of items left to be purged, a Louisiana moving company is able to take care of that for you.
Long-Distance Moving: If you are moving across state lines or across the country, Louisiana moving companies can help make a smooth move for you. They charge based on the total weight of your shipment and the distance between your origin and final location.
Local Moving: Moving companies usually consider any distance that is less than 50 miles a local move. You'll be able to pay a fixed rate that takes into account the number of hours need to move and the number of movers needed for the job.
Commercial Moving: When business has to go on as usual but you have to relocate, this is a great service. A moving company will make sure your business is smoothly coordinated without interrupting the daily operation workflow.
Make Your Upcoming Louisiana Move the Best Move Yet
All moves don't have to be stressful. You can avoid a lot of headaches by following some of these easy common sense tips.
1. Make a moving playlist
You know the kind of music that calms your nerves when you're on the edge. Why not make a moving playlist that takes you through all the phases and feelings you're going to have on that day. It'll be a fun pick me up that reminds you that you came prepared to make the day a success.
2. Find moving supplies instead of buying them
Your local grocery store, deli, liquor store and restaurant all have boxes they don't want and are willing to give to you for free. You can also use blankets, sheets and pillow cases from your home as a replacement for bubble wrap.
3. Have your utilities and other services waiting for you
When you arrive to your new home, you can start settling in faster if all of your services are already set up or you have them scheduled. It's one less thing to worry about.
4. Label your boxes
This seems like a no-brainer but moving is hectic and it's easy to forget the basics. By labeling your boxes, you can sit them in each room they belong in without having to open each one to see what's inside. It will help you organize and decorate your new place much easier as well.
5. Purge items before you move
Not only will this save you money, it will make you feel better overall. Instead of hanging on to clothes, shoes, appliances and furniture you rarely use, you can donate, sell or just give it away to people who will make better use of them. One person's trash is another's treasure as they say.
What You Must Know before Moving to Louisiana
You can find a festival for just about anything. Did you know Louisiana was called the Festival Capital of America? The state has over 400 festivals every single year. If you're wondering what they celebrate, the answer is everything – there's one for every genre of music, homemade foods and crops. Don't miss the Strawberry Festival or the Festival of Lights.
Mardi Gras is the Super Bowl. Actually, it's bigger than the Super Bowl. Get ready for pre-parade – the city is preparing weeks ahead of time so there's lots of fun to be had if you want to see how it's done. There are parties, beads, costumes and face painting to get you started!
Louisiana is a biker's dream. There's a reason bikers come from every part of the country to experience the trails of Louisiana. The state has some of the most amazing scenery to be the backdrop of your latest workout. Check out Lincoln Parish Park for one of the highest rated trails in the nation.
Beer is having a moment. In the state, seven craft beer companies have been started. There's Bayou Teche, Great Raft and Parish Brewing – all of which are a part of a beer tour, the Louisiana Craft Beer Trail. You can learn more about beer and taste them all for the cost of free. Beer lovers should have a really good time getting to know the craft beers offered.
There's a lot of Hollywood filming happening. Tax law has made it cheaper to produce movies and TV shows in Louisiana, which has the film industry booming. The elite of Hollywood can be found in some of the high profile cities like Baton Rouge and New Orleans, so don't be surprised if you run into a celebrity or become the next star!
With so much to love about Louisiana and look forward to, iMoving wants to make sure you don't go over your moving budget by connecting you to the right Louisiana moving company for your move.
Check out our quick quote to get started today.