Total of
1
movers in
Lake Charles
2 Soldiers and a Truck
Lake Charles

Lake Charles, LA

3.03
21

Years in Business

2

Trucks

30

Workers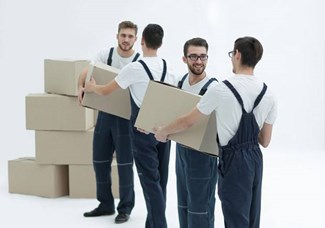 Lake Charles Movers
Moving is a long process and it takes a lot of energy to get through it all. Sometimes, it can be frustrating and leave you completely exhausted. From packing, organizing, making arrangements, and more, there's a lot to do to accomplish a successful move.
To make the moving process more efficient and take some of the stress from you, iMoving provides a network of qualified moving companies in Lake Charles that can handle your move with ease and expertise. Our partner moving companies are licensed and have been put through a background verification process to ensure that they deliver satisfactory service to all customers.
We handle everything on our end, so you don't have to worry about paying extra fees – your final price is what you pay. For your protection, we don't release the payment for moving services until you have made sure that all of your belongings are present and nothing is damaged.
There is no moving service that you won't be able to find on our site. We have Lake Charles movers in our network that can handle anything from oversized items to priceless fragile items. You can also access movers that provide high-quality storage units, transport services, packing and unpacking services, and more.
Every single Lake Charles moving company we partner with has been verified. This means that there's no worry about working with some shady company that doesn't have the legal licenses to transport your items. Every mover is licensed, insured, and will deliver excellent service.
Instead of taking on the entire load when it comes to your move, put your trust in iMoving.
Moving Services in Lake Charles, LA
No matter what moving services you need, iMoving has numerous movers in Lake Charles that can provide you with expert service.
Secure Storage Services: Movers in Lake Charles can provide secure storage that meets your requirements and keeps your items safe. You can find units that are temperature controlled and free of mice, insects, and other pests.
Local & Long Distance Relocations: Whether you're moving around the block or around the globe, you will find a qualified Lake Charles mover here on iMoving.com that will deliver your belongings with no damage, no delays, and no hassle.
Commercial Relocations: Commercial moves take more expertise than others, which is why we partner with professionals that have the skills to handle your commercial move.
Special & Delicate Items: Some items are simply priceless, so you want them to be as safe as possible. Our partner movers are experts, and many have special equipment and knowledge to transport delicate items and other special pieces securely.
Moving Tips
Moving is a bit of a challenge at times, but these tips may make it easier to get on your way to your new home and settled into Lake Charles.
Use Old Clothes & Blankets to Pack Items
Using your old, soft items can be essential in saving you money for your move. Instead of buying supplies to keep items from bumping into one another, you can use shirts, blankets, pillows, and sheets. For items that are fragile, such as plates and glassware, you can use cardboard to keep them separate while inside the box.
Keep Items from the Same Room Together
When packing your items, one thing you should consider is how easy it would be to unpack everything. When you're getting the home ready, be sure to keep items from the same room in the same boxes. This way, you won't have to search in several boxes to find items that you need. Getting you settled inside your new home is much easier when your system is more organized.
Pack an Overnight Bag
If you're going to be traveling to your new home, you should keep some essentials with you just in case you need them for the first night in your new home. Your things will be packed up, making it hard to get everything together. You should keep toothpaste, a toothbrush, deodorant, clothing, medication, important documents, and other necessities near you so that you can grab them quickly.
Plan to Eat Out for the First Few Nights
You're not likely to get into the kitchen a whip up a fresh meal as soon as you get to your home. The pots, pans, and other kitchen items could be in several different boxes and take some time to locate. Instead, you should plan on going out to a restaurant the first night or two in the home. Budget carefully and plan for some fast food fees.
A Little More About Lake Charles, LA
A move to Lake Charles, nestled in Southwestern Louisiana, is an excellent location for individuals, families, and businesses. The city has great job opportunities and schools, such as McNeese State University. You can also find a bustling theatre and arts scene, making this parish a lively hub of activity.
Anyone that loves the outdoors will have found a piece of paradise in Lake Charles. There are tons of outdoor activities to take part in. The climate is mild, making it the habitat of a plentiful array of wildlife. You can enjoy bird watching with no shortage of targets – there are over 400 kinds of birds.
You can also go out hunting with friends or the entire family, searching for various sorts of game and exploring nature. Fishing is another fun option, with plenty of waterways to take advantage of. This parish really does seem to have it all when it comes to the outdoors.
The nightlife and cultures are no less diverse and interesting. The local scene is rich in history that has remained over the centuries, reflecting a colorful past, present, and future. Lake Charles is home to Cajun delicacies along with French, Creole, and even western influences.
There's no shortage of adventure in Lake Charles for residents as well as tourists. If you want to take a walk on the wild side, you can even hold baby gators at the Gator Chateau. Here, alligators are cared for until they can be released into the wild. There's plenty here since the parish has water on three sides of it, and enough fish for boaters and anyone that loves fishing.
This destination is prime for those that love to get out of the house and enjoy a night on the town. It's also ideal for people that want a nice, relaxing place to live. It's a melting pot for several different cultures and no matter what your interest is, you'll find what you love in Lake Charles.