Total of
1
movers in
Gulfport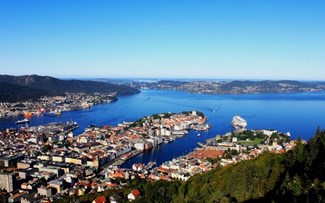 Gulfport, MS Movers
With a rich maritime history and tons of family-friendly outdoor activities, Gulfport is a great place to call home. If you're thinking of relocating to or from this beautiful city on the Mississippi Gulf Coast, hiring professional movers in Gulfport, MS is the best way to ensure a hassle-free moving process.
And using iMoving.com to find and hire Gulfport movers is the fastest and easiest way to get started. Simply fill out our short online form with your moving details and we'll instantly connect you with professional movers in the area that can handle every moving task you need, including packing, loading, transport, and more.
Hire Professional Local Movers in Gulfport, MS
Hiring professional local movers in Gulfport, MS ensures that any move in the nearby area is handled quickly, efficiently, and with the utmost care. At iMoving, we only work with experienced local movers that are fully licensed and insured. With access to moving specialists that are licensed and familiar with the area, you can trust that your belongings will arrive safely at your new home without any delays or damages.
Whether you need to move across town or just across the street, hiring the fully vetted local moving companies in Gulfport, MS on iMoving is the best way to get the job done quickly, easily, and without any stress. Plus, with our money-back guarantee, you won't have to worry about paying for local moving services that don't meet your expectations.
Hire Professional Long-Distance Movers in Gulfport, MS
Hiring professional long-distance movers in Gulfport, MS is the best way to ensure that your move goes off without a hitch. Our site makes it easy to find, compare, and hire long-haul moving services from many of the nation's top moving companies.
Once you have chosen the right mover from our extensive list of highly qualified long-distance moving companies in Gulfport, MS, you can have full control over the entire moving process in your personalized iMoving dashboard. With the ability to change, cancel, or add moving services in just a few clicks, iMoving makes it easy to get the most out of your long-distance movers.
Get started by filling in our online form detailing the specifics of your move, including the moving date, special moving services, and the size and weight of your shipment. We'll then provide you with an instant, obligation-free quote from the best movers in the area.
What are Moving Costs in Gulfport, MS?
The cost of a Gulfport relocation will depend largely on the type of move you are completing. Local moves in the area will be charged an hourly rate depending on the complexity of the move, with most paying between $500-$2000 for full-service movers.
Long-distance moves will be more expensive due to the price being charged by the weight and distance traveled from point A to B. Fortunately, with lower costs for services in Mississippi, you can expect to pay about $4,000 on the low end, with rates capping out around $10,000 for more complex long-haul or state-to-state moves.
To get the most accurate estimate of moving costs, use our free moving cost calculator that helps you figure out the particulars of your moving needs. With the ability to add in services, distance traveled, and the amount of stuff you need to move- you can get an estimate that is as close to the actual cost as possible.
What to Consider When Moving To Gulfport, MS?
When moving to Gulfport, the most important thing to consider is the time of year. The weather in Gulfport can be quite extreme, with sweltering and humid summers followed by cooler winters.
If you can, try to schedule your move for the spring or fall when the weather is milder. This will make it easier for you and your family, as well as the Gulfport movers you hire to transport your belongings.
If you are worried about missing out on other important moving details, read our moving checklist for detailed moving information that will make the entire process hassle-free. At iMoving, we aim to help you find the best movers to complete a Gulfport relocation. So get started today to make your upcoming move a breeze.