Total of 1 carriers in
Florence
Pro Moving & Storage
Santa Ana

Santa Ana, CA

4.20
7

Years in Business

7

Trucks

40

Workers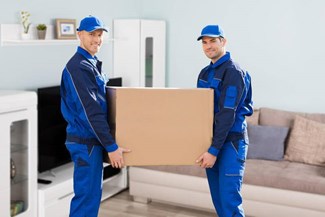 Florence Movers
Ready, set, move! Before you rush into the newest chapter in your life, take time to properly pack your precious cargo. With iMoving, you can rest assured that all your things will be packed, loaded, transported, and unpacked without a hitch. Because we only include reputable and professional movers in our network of long-distance moving companies in Florence, you will have peace of mind all throughout the moving process.
What makes iMoving such a standout company is our extensive application process when it comes to selecting Florence movers to partner with. Those whom we choose to associate with speaks volumes of iMoving as a company, so that is why we make sure that we only give you access to the best moving companies for Florence OR moves. In line with this philosophy, our standards include five essential criteria:
Professionalism
Transparency
Respect
Reliability
Honest pricing
When it comes to professionalism, our local movers are the best bar none! Every applicant undergoes a rigorous background check to ensure that you and your items are handled carefully, with respect and dignity every step of the way. Our standard for quality companies does not end after they are hired but continues through customer feedback and performance reports.
Have we piqued your interest? Good. You may be asking yourself, "How does this all work? Where do I start?" Once you have decided that you want to find a professional mover via iMoving for your residential or commercial moving needs, the first step is to create an inventory of what you need to be moved.
After creating your inventory here on iMoving.com, you will be given a precise quote and you can then compare offers and book your mover. That's all there is to it!
Moving Services in Florence, OR
Packing and unpacking: Leave it to the professionals! Save yourself time, effort, and the risk of back pain by hiring expert moving crews to pack up. You would be pleasantly surprised at how easy moving homes or offices can be with professional help. Once you move in, they can also unload and set up your bulky furniture, which is just one less thing you need to worry about.
Long-distance or interstate moving: This type of move involves passing the borders of two or more states, independent of the distance. Long-distance movers are required by law to have special licenses to cross state lines plus heavy-duty equipment for long-haul relocations.
Commercial moving: Like any reputable business, being timely and efficient is always a must. It's not just about being able to move your furniture and other items but being able to unpack and set up everything as soon as possible in order to optimize your business' hours. Don't waste hard-earned money by wasting time!
Tips to Make Your Moving Experience a Pleasant One
1. Spring cleaning
It may be the middle of June or the holiday season, but anytime is a good time for spring cleaning – especially if you are about to make a big move. Out with the old, before you move onto the new! Get rid of your excess baggage and lighten your load to fully embrace what your future in a new place holds.
2. Garage sale
Instead of just throwing things out, take time to sell your items well before your move. Not only will you save on packing and moving fees because you will have fewer items, but you can earn some serious green by selling your things at a physical garage sale or online. For the items, you may not have been able to sell, but no longer want or need, you can donate them to your local shelter or clothing drive to benefit those in need.
3. How's the weather up there?
Checking the weather for the projected date of your move is also helpful for anticipating inclement weather and proper wardrobe choices. Don't allow yourself to get caught in the rain, figuratively and literally!
4. Keep in touch
Before you move away, now is as good a time as ever to meet up with old friends. After arranging your moving plans, set a lunch date or a weekend getaway with people you are going to miss when you leave. Although social media and cellphones have given us a way to connect to each other regardless of the distance, nothing can replace the feeling of being face to face with someone you care about.
5. Don't forget your pets!
If you are a responsible pet owner, it's your duty to ensure that your beloved pet will be taken care of during and after your move. If your pet can't come with you, you need to make sure someone is willing to adopt him or her before your move. Remember: animal abandonment is a form of abuse and can be punishable by law.
What to know when Moving to Florence, OR
If you are not from Oregon, the image of the old pioneering simulation game, "The Oregon Trail" may be coming to mind, but there is definitely more to the Beaver State than historic settlements and Portland.
No sales tax!
For most of us, we are used to shopping at the mall or grocery store and getting slammed with additional costs on the receipts due to the ever-increasing sales tax rates. Sales tax percentages range drastically from state to state, but in a small handful of states, they are actually free from this tax! However, you should note that Oregon still has an income tax.
Access to a beautiful coastline, just around the corner
While other parts of Oregon may be bustling cities and urban centers, Florence provides you an escape from the rat race. Having a home facing the coastline or just a short drive away will put your soul at ease and give you a great view every day and night.
Things to do at the beach
While looking at the coastline from afar is nice, being on the beach is infinitely better. The climate in Florence may not be as warm as Southern California or Miami, but that doesn't mean you can't have fun in the sun at the Northern Pacific coastline! Things worth doing at the beaches here are horse riding, ATV rental for the sand dunes, and taking Instagram-worthy pictures at the beach during sunset!
Relatively small population size
Compared to Portland, Oregon with a population size of almost 650,000 people, Florence is a small town with less than 9000 people! For people moving from a big city to a small community, even within the same state, the difference can be drastic – but you'll love the close-knit feeling you get in Florence and will soon wonder how you ever dealt with life in the city!