Total of 1 carriers in
Hinesburg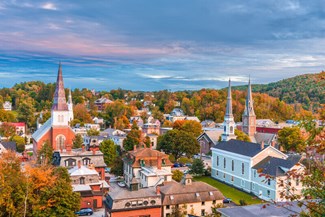 Hinesburg, VT Movers
Adored for its greenery and New England countryside charm, Hinesburg is a quintessential Vermont town. With a small population, the city offers residents a tight-knit community feel with all the perks of living in Vermont. But, even if you love the peace and quiet of small-town living, there are still some things that can be a bit of a hassle - like moving.
Hire top-rated movers in Hinesburg, VT through iMoving and you can make the process a breeze. With our comprehensive list of moving services, we can help you find the perfect company to get the job done quickly, efficiently, and without any stress.
How To Hire Top-Rated Local Movers in Hinesburg, VT
When it comes to hiring top-rated local moving companies in Hinesburg, VT, there are a few things you'll want to keep in mind. The most important thing is ensuring that the movers are licensed to handle household goods in Vermont. By using iMoving to find your mover, you can be confident that all the companies on our list are properly licensed.
Additionally, it's essential to read reviews and compare pricing between different companies. That's where we come in. At iMoving, we make it easy for you to find the right local movers in Hinesburg, VT at the right price by collecting customer reviews and providing detailed information about their moving services.
With iMoving, making a local Hinesburg move to a neighboring area or just down the street is easy and stress-free.
How To Hire Top-Rated Long-Distance Movers in Hinesburg, VT
Cross-country, interstate, and long-haul moves are a little more complicated than local moves, so it's important to do your research when hiring long-distance moving companies in Hinesburg, VT. In addition to being licensed in Vermont, long-distance movers must also be registered with the Federal Motor Carrier Safety Administration (FMCSA). All of the moving partners on our platform carry this licensing and USDOT information can be verified right on their moving profiles.
Additionally, to hire top-rated long-distance movers in Hinesburg, VT, you'll want to compare services and pricing. For example, some companies may offer full-service moves while others only provide transportation. And, of course, you'll want to make sure you're getting the best deal possible without sacrificing quality or service.
As an added bonus, by ordering moving services directly through our online booking platform, you can enjoy a money-back guarantee and other added perks.
Estimating the Cost of Movers in Hinesburg, VT
Hinesburg is pretty rural, and depending on the movers, your transition may be considered local or long-distance. Be aware that local Hinesburg moves will be charged hourly, with the average rate being about $65/hour. On the other hand, long-distance moves will be charged by the weight and mileage of your transition, with the average cost being $5,000 for a cross-country move for a two-bedroom home.
Of course, several other factors can affect your moving costs like the services you require, the time of year you move, and any special circumstances like stairs or long-carry fees.
The best way to get an accurate estimate for your move is to use our online moving cost calculator. With the calculator, you can input your move details and get a personalized estimate for the cost of moving services in Hinesburg, VT to compare to other moving quotes from iMoving partners.
The Benefits of Moving to Hinesburg, VT
Hinesburg is a charming small town located in the western part of Vermont. The city has a population of just over 4,000 and is situated in Chittenden County. Hinesburg is also close to many larger Vermont towns and cities like Burlington and Montpelier, so residents can access all the big city amenities they need for an excellent quality of life.
To make life in Hinesburg easier on arrival, read and download our detailed moving checklist for information about choosing the best neighborhoods, essential tasks for the entire moving process, and ways to save money on a Hinesburg move.
By using iMoving to compare and hire top-rated local and long-distance Hinesburg movers, you can be sure your move will be easy and stress-free. And, with our online suite of tools, you can enjoy complete control over the entire moving process from start to finish.