Total of 1 carriers in
Burlington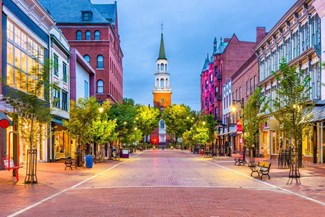 Burlington Movers
iMoving is here to help you find high-quality movers in Burlington. We've been in the industry for many years now and have helped people from all over the country connect with local moving companies that we partner with.
In order to become a partner of iMoving, a Burlington moving company needs to be fully vetted and background checked, which is a thorough process where we look at every aspect of the moving company in question. That way, you can feel confident that, no matter which mover you choose, you'll be sure to get the best service from a company that reflects our company's values.
Our site is really simple to use, and we've worked to ensure that anyone can search, find quotes, and schedule their move in just a few easy steps. As long as you know where you're headed and when you're planning on leaving, you can get several quotes from local and long-distance moving companies in Burlington in minutes!
We have the best partners and we make comparing quotes easy - that's why more people than ever are choosing iMoving as their source for setting up your entire move! Check out all of the resources on iMoving.com and get started with planning. Moving to a new home has never been easier.
Moving Services in Burlington, Vermont
Local Moving Services: Are you moving to a new home you just bought across town? Or getting ready to move in with a partner in the next town over? Local moving services can make sure that this happens in just a few hours, which means you can get back to enjoying your day.
Long Distance Moving Services: If you're moving further than 100 miles, then you're likely exploring the option of hiring long-distance movers. These pros have long-distance moves down to a science, making it simpler for you to get through moving day.
Office and Warehouse Movers: Commercial moves are complex, and the Burlington movers taking care of them need to be well-trained. Each of our business moving partners is trained to take care of everything that they'll be packing up and transporting to your new business location.
Other Miscellaneous Services: Looking for storage that can hold everything until your move in date? Need white glove services for your piano or antique collection? Need somewhere to purchase packing supplies? Many movers offer a variety of these services for additional fees.
Tips to Help Your Move Go Smoothly
Save Money on Boxes
There are a lot of places that you can go to get boxes for your move – recycling centers, offices, and liquor stores have the best options available because they all have sturdy boxes available that can be used for items of all sorts.
Put Together To-Do Lists
Lists are always the best way to ensure that you're going to get everything sorted out and taken care of. Take some time to just write out everything that you need to accomplish in order to get your packing worked out. Then, as you check things off, you can have less stress and feel more confident that you're actually making progress in regards to your move. You can use your checklist to ensure that you don't miss out on anything and that you'll be able to stay ahead of any issues before they come up.
Pack Decor First
Your decor is going to be some of the most awkward packings you'll have to do. Most of it is fragile and shaped strangely, and you need to find specific places to pack things away. So, if you start with the décor (instead of finishing with it), you'll find that it's that much easier to deal with the rest of the packing that you need to try to get done.
Donate, Sell, Pack
When you start packing, be sure that you start sorting things out as necessary. You don't want to take everything with you if you don't intend to keep all of it! Instead, sort out what you want to keep, what you may want to put out at a yard or garage sale, and what you want to donate. It'll make the process a lot easier and it could save you money in the long run, too!
What's Unique and Special About Burlington, VT?
Like the entire state of Vermont, Burlington is known for its grey and snowy winter days. There are some people that claim that you don't see any sun from when winter starts in November until spring starts in March. That being said, if you're someone that loves the adventure and excitement that comes with winter sports, there are all sorts of opportunities to enjoy them throughout the winter.
Burlington is your typical New England city. It's a little pricier to live here (like it is throughout most of New England), but there really are a lot of places that you can go and enjoy. The pace is a lot slower than if you live in other areas of the country, and it could take a bit of time before you're able to get a job here. There are a lot of young professionals throughout Burlington, so if you're 35 or younger, you may find that you've got a variety of peers to interact with. This is the largest city in Vermont, but it doesn't feel especially city-like.
The city has been building a reputation as a central hub for music and arts festivals, and since the state is relatively small, you can go anywhere in the state to enjoy your favorite music and see what's going on. Burlington is right on Lake Champlain, so there are all sorts of activities that you can enjoy on the lake when it finally warms up enough for you to do so. Food is a big deal when it comes to living in Burlington – it is the home of Ben and Jerry's Ice Cream, after all. The factory is just one of the interesting and educational experiences that you can enjoy throughout the city and around the surrounding parts of the state.