What to Sell Before You Move
If you are preparing to change houses, it is important to immediately go through your belongings in order to determine which of the properties to keep and which ones to let go. Instead of throwing away your belongings, selling them is a better way to let go of them.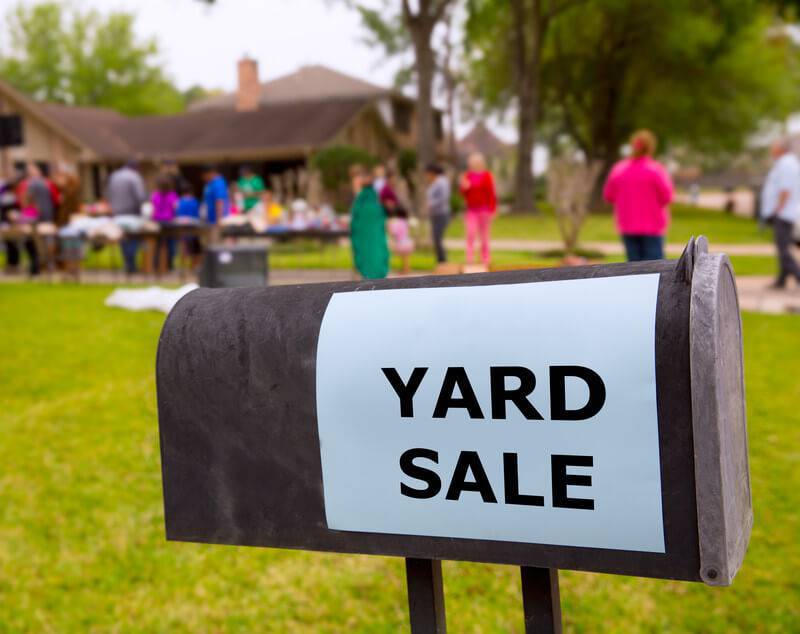 If you are preparing to change houses, it is important to immediately go through your belongings in order to determine which of the properties to keep and which ones to let go. Instead of throwing away your belongings, selling them is a better way to let go of them. Moving into a new home provides the opportunity to build a new life for yourself and set your old life in a different view. One way to achieve this new feeling of life is by selling your old properties and personal possessions that are outdated, and getting new items to replace them.
Why it is a good idea to sell some items before moving
Packing up some old properties can be tiring and time-intensive, so selling off some items will save you a lot of time and effort required to move with your belongings.
Selling out some items will help you save a lot of money while moving as it would not be necessary to hire a company service or vehicle to relocate and transport your property. You won't also have to spend any money on packaging and on moving insurance.
Selling some of your belongings gives you more cash, and you will in effect be able to afford to get new items for your new place with no financial stress.
You can start afresh with a whole new setup, different from your old home, and exclusively fill your new place with those items you like.
Therefore, it is really important to sell some old stuff before you move to give way for fascinating new items and so many other benefits. It is of the essence, however, to have a better idea of the items you must sell before you move.
Hire the best local moving company for your move.
Big and bulky furniture
Getting overly attached to your material belongings is never a good thing, and large, bulky furniture is not an exception. You should stick with those pieces of furniture that are valued family possessions, passed on through the generations or other priceless antiques. Any other old furniture that can simply be replaced by a newer one should be sold before you move and as it were, it will prove a more economical choice to sell them rather than pay for packing and shipping to your new home.
Old books or books you don't really love
When it comes to books, people rarely go over those books they have already finished reading, unless with some exceptions where you must really love or value those books and the contents. So you can sell out books you have already read and finished enjoying someone who can enjoy it as well. Likewise, you can do the same thing for children's storybooks or reference materials from college. By selling these books, you set them free, put them to good use, prevent them from taking up space in your new place, and also get some cash out of them.
Kitchen supplies and appliances you barely use
If there is still a lot of kitchen supplies in your cupboard, it will be a good idea to sell to your neighbors before you move. In many cases, people who move are not allowed to transport items such as cleaning detergent and other chemicals, so packing up such items can prove to be a waste of your time. Other fragile items such as plates and others which are of no special value can be sold.
Most of the appliances you own maybe things you craved for years ago, such as your microwave oven; but it is important to face the reality that they have lived their stay. Sell these appliances to someone who might actually need it or have a use for it and get some money out of those items as well. It also gives you an opportunity to get new and modern supplies and appliances for the kitchen in your new apartment.
Old gadgets and appliances
Is there an old VCR in your old home and do you really need to continue hanging on to that appliance? Such are the questions you should ask yourself before moving to your new place when it comes to choosing the appliances or gadgets to move with. Old television sets or others like your washing machine are items you really need to consider selling before you move. As technology evolves, so do these appliances so selling them might give you a lift with some extra cash and avail you the chance to purchase and own newer and improved versions in your new home.
Items that will not fit into your new home
Before you move, be sure that you get proper measurements such as the height and width of each room in your new apartment, then look through your property and figure out if they will measure or fit into the spaces in your new home. After this is done, it will be unnecessary to move with items that will clearly not fit into the spaces in your new place, so selling off those misfits will be a good idea.
Outgrown items
These can range from clothes or shoes which have become smaller, don't fit again or which you do not feel confident in anymore to kids toys and other collections. There is no reason to have a "what if" attitude towards these items because they will still add up as unnecessary extra luggage when you are moving or as crap in the wardrobe or rooms in your new home. Sell those clothes or shoes off and let someone else who will appreciate and love them just how they are, wear the items.
Giving up the toys or stuffed animals of kids can be challenging, thus keeping a few of these items can be allowed, but the others that are of less importance or too old should be sold before you move to avoid wasting useful space in your new home with some needless items which could have been used to make other children happy, and as well as to make some cash.