How to File a Complaint Against a Moving Company
Moving homes is a very stressful process, even if you are moving within the same city. More than 30 million Americans move every year! Some move to a different neighborhood, while others go cross country in search of a new life.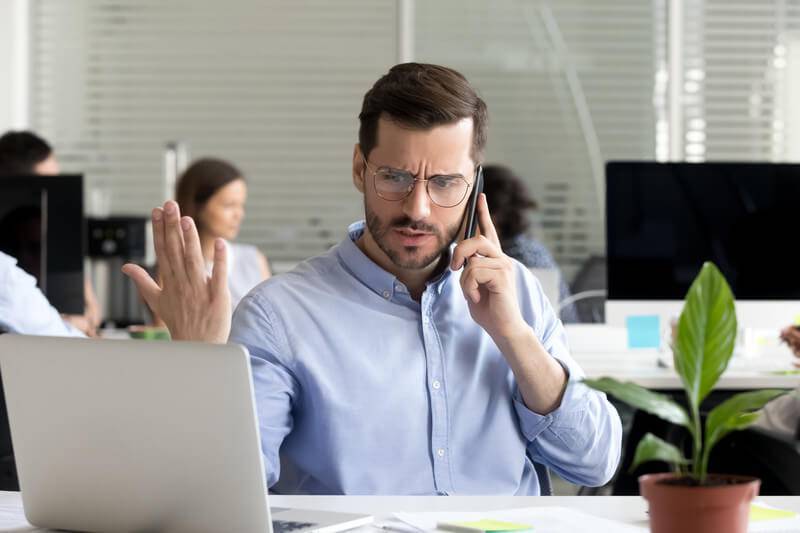 Moving homes is a very stressful process, even if you are moving within the same city. More than 30 million Americans move every year! Some move to a different neighborhood, while others go cross country in search of a new life.
Almost all these moves are completed properly. Some families go DIY, renting a moving truck and packing up their possessions. 
Most moving companies offer impeccable service at affordable prices. But some moving companies take the liberty of crossing lines that should not be crossed. Whether a mover increases the price at the last moment, fails to provide services included within the contractor engages in some other inappropriate behavior, families may be wondering about their options.
Filing a complaint against a moving company is often the best way to get justice. We will go into detail about the possible issues that individuals can experience with movers, along with your options after the fact.
Best Way to File a Complaint Against Moving Company:
Possible Problems With a Moving Company
Many individuals and families think they may have done something wrong to have a bad moving experience. But the truth is that with so many companies offering moving services, vetting can be difficult. It is why using services such as iMoving.com is so helpful. Services like ours already do a lot of vetting before listing the moving options in a city. Only verified, insured movers with the best conduct are on our list.
If you happened to hire a mover with a poor reputation, you may have experienced one or more of the following issues:
Moving workers were rude, unprofessional or engaged in harassment.
Employees arrived very late on moving day.
Took extra days or weeks to transport your possessions, despite providing a guaranteed delivery date.
Did minor or serious damage to your possessions during the move.
Failed to deliver all your belongings. Unable to give you a straight answer on where those boxes or possessions are located.
Gave you a final bill that was a lot higher than what you were quoted at the time of your possessions being packed and loaded.
Misrepresented or failed to provide some service that was included in the moving contract you signed.
Individuals or families who have experienced any of these issues with a moving company should take action. When movers are allowed to get away with such behavior, it hurts you and any future customers who may go to that mover for assistance.
Peaceful Resolution
The best way to resolve any issue is through dialogue. Most moving companies are very reasonable and would be willing to help you sort through an issue.
If you booked the local movers through iMoving.com or a similar service, you should contact that service provider first for assistance. But if you hired them independently, call the moving company directly and explain your issue.
It is always best to speak in a calm way. Even if you are angry or upset, being aggressive over the phone will not get you anywhere. Calmly explained what happened, why you are upset, and how you feel the moving company can make the situation right.
Most professional movers will happily assist you in finding a resolution. They do not want an angry customer. But there will be a few movers who dismiss your claims or act as if it is not a big deal. In such a situation, you may have to escalate the matter to get justice.
Writing a Review
Companies depend more on reviews than ever before. It is so easy to find information about how companies operate, with sites such as Yelp and Yellow Pages providing customer reviews and ratings for businesses.
You can even leave a review directly on Google, as most people use a search engine to find nearby movers. Explain what happened without rambling and leave a star rating that you feel is indicative of your overall experience.
There are many instances where a company will start taking a customer's complaints seriously after they leave an online review. Do not be surprised if you get an email or a response to your review, with the company asking you to get in touch.
But there are bad apples in every industry. Some movers may respond with a dismissive statement, attempting to discredit what you said. If you experience such a response, there are a few agencies where you can file a complaint.
Filing with the FMCSA
If you found out your mover was unlicensed, overcharged you over 110% of a non-binding estimate, damaged or stolen items, or engaged in some inappropriate behavior, you can take your case to the FMCSA.
The Federal Motor Carrier Safety Administration, or FMCSA, makes it very easy to file a complaint. You can do it online by providing relevant information about yourself and the transaction with the mover.
Two things can happen after you complain to the FMCSA. One is that your complaint is logged in the public record against that company. It shows up when other customers or businesses search for that company.
It is also possible the FMCSA will start an investigation and take action against the company. In such a situation, they may contact you to get more information.
Submit a Complaint to the American Moving & Storage Association
The American Moving & Storage Association offers a "Request for Arbitration" form that you can use to file a complaint against a moving company. They handle cases of overcharging and items that were damaged or stolen.
But the arbitration process does cost money, which is often taken out of any damages that you may receive from the moving company.
Complain to the Better Business Bureau
The Better Business Bureau is still a very powerful agency when it comes to accrediting businesses. They have an online complaint section that you can use to file a complaint against a mover.
It is useful to use the BBB complaint process if the mover you hired is accredited. If they are not, the BBB cannot do much for you.
But if the business is accredited, file a complaint, and the BBB will forward it to the mover. They have two weeks to respond. When the two weeks are up, you will be told of the company's response.
Based on what they say, the BBB will take additional steps to resolve the matter. Most cases are resolved within 30 days. It is possible the mover will offer you compensation, as they do not want their accreditation took away or their BBB rating lowered.
Taking the Case to Small Claims Court
We hope that you have not come as far without a resolution. But it is possible. If all else fails and you believe the matter is serious enough, you can go to small claims court.
Hire an attorney, explain the situation, and you can take the case to court. It is especially relevant for significant overcharging or cases where expensive items were damaged or stolen.
In the future, it is best to use a service such as iMoving.com to hire verified and reputable movers. It greatly reduces the possibility of you experiencing serious issues during the moving process.
Even the best movers can make mistakes. But movers with a good reputation are the ones that take steps to make up for mishaps. When you hire a reputable mover through iMoving.com, you will know that any issue you experience will be handled swiftly and with the respect you deserve.