How To Get Federal Financial Moving Assistance
It is quite trite to say that, people relocate all the time, and for various reasons, which are mostly unexpected. The reason could be an emergency, a major job opportunity, educational advancement, occurrence of a natural disaster, and so on. The basic point is, whatever the reason, there is often no prior plan to relocate or move.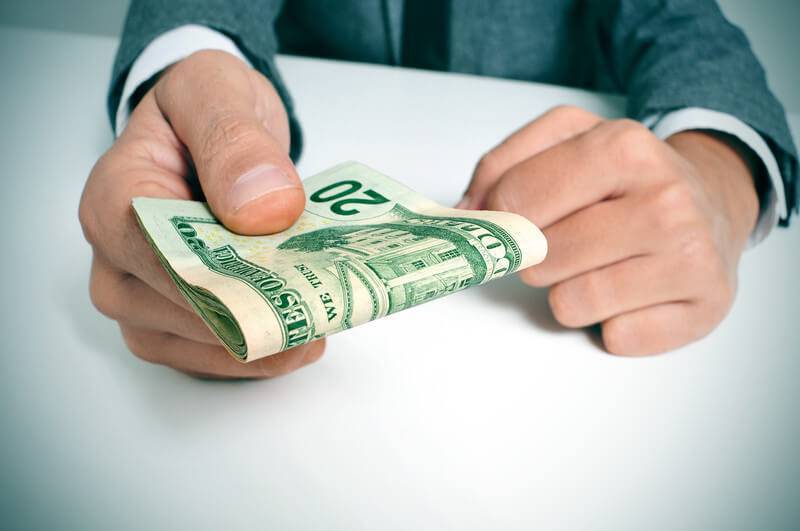 It is quite trite to say that, people relocate all the time, and for various reasons, which are mostly unexpected. The reason could be an emergency, a major job opportunity, educational advancement, occurrence of a natural disaster, and so on. The basic point is, whatever the reason, there is often no prior plan to relocate or move. This is where our major issue lies, as moving comes at a very expensive rate, depending on if you are relocating across the state or within the same vicinity.
Most of the time, having enough extra funds at hand or in your account for this situation really makes a difference. However, we know this hardly occurs, as said the extra money is almost never enough for the move. This point is mainly because you cannot adequately calculate the cost of your move, as there are always hidden expenses we fail to budget for. Also, even when we choose to carry out some aspects of the move ourselves, certain expenses still arise that will surely give you difficulty.
Use our Moving Cost Calculator to Calculate Moving Cost
However, there exists a fortunate remedy to the problem of lack of funds for unexpected or unplanned relocation. This remedy comes in the form of financial aid strictly provided for relocation. There are a plethora of ways in which one can secure financial aid to give you the capital needed for your move. As, due to the fact that, relocation costs are usually high and often increase via various expenses like traveling, the government along with certain employers often put in place a relocation financial aid program to help curb your relocation financing problems.
The purpose of said programs is to provide moving assistance, in order to make the cost more affordable for you. Furthermore, via these programs, the government and certain organizations, graciously offer funds to help people with the aforesaid problem. However, most people are either not aware of these programs that offer aid or, they are ignorant of how to get financial aid from the programs. This brings us to the crux of this piece, as it shall provide below the major organizations that provide financial assistance, and how to seek aid from the established organizations.
Programs That Provide Financial Assistance For Out of State Move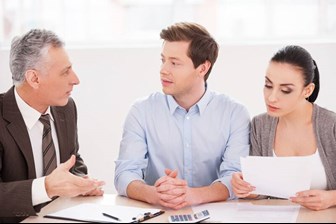 As earlier stated, most people do not move or relocate from their homes willingly. Oftentimes, it is prompted by some unforeseen circumstance or the other. Consequently, people under this blanket, often do not have the means to afford the move. This has to lead to the creation of certain programs by the government and other bodies, to effectively curb this problem by providing financial assistance for relocation. To this, below we shall highlight both federal programs and other various programs that offer financial assistance for moving. Furthermore, we shall examine how to get the financial assistance you desire. Therefore, the moving financial assistance programs are:
Federal Financial Assistance For Homeowners
This financial assistance program is usually restricted to a set of people. Therefore, you must fall under the eligibility requirements to get this. To this, it is conducted by the Federal Relocation Assistance Program, and by their standards, if you are a victim of a natural disaster that has displaced you, then you may be eligible to receive financial assistance for your relocation expenses. This also applies to small business owners who may have lost their property due to a natural disaster.
In other words, to be eligible for this program, you must be an individual family or a small business owner that has just gone through a natural disaster. The aim of this program is to aid families and small business owners with grants to pay for their move and easily move to a new home that is closely similar to their former property. Furthermore, in reference to the small business owners, the program helps them find new locations for their business and also gives them grants to cover their relocation costs. Also, it is pertinent to state that displaced families are also given a deposit for their new homes.
Furthermore, the Federal Relocation Assistance Program also reaches out to Renters. If you are a renter who is at risk of becoming homeless due to financial hardship or displacement, this program is for you. In addition to this, Renters can also get paid from the Homelessness Prevention and Rapid Re-Housing Program at the US Department of Housing & Urban Developments. The program helps pay for moving costs and also provides temporary assistance in paying the rent of the applicant.
Furthermore, the Housing and Urban Development Department also provides renters with relocation assistance, when their current home is to be demolished or acquired for a project. However, the project must be funded by the government.
Federal Financial Assistance For The Prevention Of Homelessness
This is similar to the aid provided by the Housing and Urban Development department to renters. However, this program is targeted at homeowners. It is a grant given to citizen homeowners who are about to lose their homes as a result of a sudden eviction notice. These grants when given, usually take care of moving costs, motel or hotel accommodation to prevent sleeping on the street, and so on.
The grants are usually given to the homeowners, through housing agencies, religious organizations and local authorities. Also, it is advisable to take advantage of this grant early, as the authorities administering the grants are usually expected to dispense the funds within 3 years. Furthermore, a closely related program is one provided by the Housing Industry Foundation. They provide emergency one-time funds for families who require immediate emergency assistance. They aim to lessen the financial problems of families who are unable to raise immediate funds for their emergency relocation.
Relocation Grant For Low-Income People
Most of the time, families who have problems with relocating, are often low-income families. A lot of families with low income regularly find the cost accompanied by moving as a major burden to bear and most times require financial assistance for them to easily relocate. As a means to help this category of people, the government usually creates programs to provide them with grants for their move.
The aim of the programs is to aid low-income families through their move and do this by reducing their financial burdens. Hence, if you fall into this category, it will do you a lot of good to locate whatever authority is currently administering the program on behalf of the government. Most of the time, such programs are administered by various charitable organizations, housing agencies, religious organizations, and so on.
Relocation Aid For Physical Challenged Citizens
Unfortunately, it is not so far off to imagine that disabled or physically challenged people are unable to raise money to pay for various services. This also applies to services such as those consisting within relocating. Disabled people are often unable to have the finances needed for moving, be it out of state or within the vicinity. Hence, various organizations, as well as government agencies, have set up different programs specifically for the purpose of aiding this class of people.
They provide help to this category of people through various grants and policies, whenever the need for relocation arises. So if you fall under this category, or knows someone who does, visit the nearest housing agency or the Housing and Urban Development department, and ask for this.
Employer-Based Relocation Programs
This is a relocation program normally set up by private bodies and organizations. Here, most employers create a policy to provide assistance for employees with relocation financial problems, when necessary. This usually comes up where they need to move is created by your employer. For example, where your employer requests that you move out of town and take a job position in a branch of the organization, you may be entitled to a moving allowance or a relocation package.
Said relocation package or moving allowance depends on where the branch you are moving to is, most times,  either out of state or country. The aim of this allowance is to enable the employee to pay for hotels or hostels, acquire temporary accommodation and take care of a lot of other moving expenses. However, it is important to note that, oftentimes the moving allowance is not immediately ready or provided, so the employee often has to use his own money or source for the money before later getting a refund.
Furthermore, depending on your employer and the program set up, you might be reimbursed after a little while or over some time. To this, if the scenario of your employer asking you to move everything comes up, always ask for this.
Tax Rebates
This sought of financial assistance, is also related to your job or a prospective job offer. If you find yourself in a scenario where you are moving based on a job transfer or any job-related issues, you should know that you are eligible for some form of tax rebates on your moving expense. For this sought of financial assistance, it is advisable to consult a tax expert, in order to take full advantage of this. Also, most relocation packages paid by an employer are tax-deductible for the employee.
Ultimately, this leads to a lessened financial burden when relocating, via deduction of moving expenses from your taxes. However, to take full advantage of this, it is highly pertinent to seek the aid of a tax expert.
Veterans Relocation Assistance Program
This is a special moving financial assistance program created by the government. It is targeted at veteran citizens who meet certain requirements stipulated by the government, such as the state of discharge and such. Said veterans when eligible are granted access to moving assistance in the form of payment for rent and utilities, housing support, security deposits, child care and other forms of aid provided by the Veterans Supportive Services. This program is known to always be available when needed, in matters of relocation and moving, as well as any other matter.
Charities and Religious organizations
This is for those who, for some reason or the other, do not fall into any of the above categories. For such people, there exist many religious organizations that provide moving and relocation assistance. They usually provide such assistance to needy and low-income families as well as single mothers and women of low income.
Furthermore, they aid disabled citizens as well. They aid each and every class with moving assistance either by providing financial assistance raised or via the provision of labor and tools to help with the move. However, depending on the religious organization or charity, there may be certain requirements to be met in order to qualify for such assistance. However, you can always try out your luck and see how far it takes you.
Frequently Asked Questions
Do I ask my new employer about relocation assistance?
Yes. While it may seem awkward, you can always negotiate with your employer to see what may be best in regards to relocation assistance. Let them know how excited you are for the opportunity, but be clear that you're going to need some financial help in order to make it a reality. Most times, businesses can provide at least a little bit of help to make it happen.
Can I get a personal loan for moving expenses?
Absolutely. If you have good credit and you need some help to make things a reality, a personal loan could be a good way for you to bridge the gap.
Some financial institutions will have multiple options available that can work really well for a moving loan; others may even have special "relocation loans" that are designed for someone that is in your exact situation.
Can I use school loans for relocation purposes?
Yes, as long as they are related to your schooling. If you're moving to a new apartment or moving into a dorm, you may be able to use some of the money from your state, federal, and private loans in order to execute it all properly.
In conclusion
if you ever find yourself in a situation where your finances are not enough to handle any complex or unexpected move or relocation, you should be aware that there are a plethora of ways you can be helped. As, from the government to its agencies, to regular housing agencies, religious organizations and various charities, a lot offer and provide genuine and generous assistance to aid you with this particular problem.
So, when next you are moving, you should try to make the most of any or all of the opportunities given above. Furthermore, the fact that the requirements for most of them are not as strenuous as you might have thought, should be a boost to you. Also, there are so many options, so if one does not work for you, seek the next best thing.