How to Plan a Move During the Holidays
The best time for everyone to relax and take a break off from work is the holidays. Most people use this time to unwind from all the hard work they have been doing throughout the year, and this is quite understandable. But as much as the holidays are fun for those who seek to enjoy it, it might be stressful for you if you are planning a move during this season.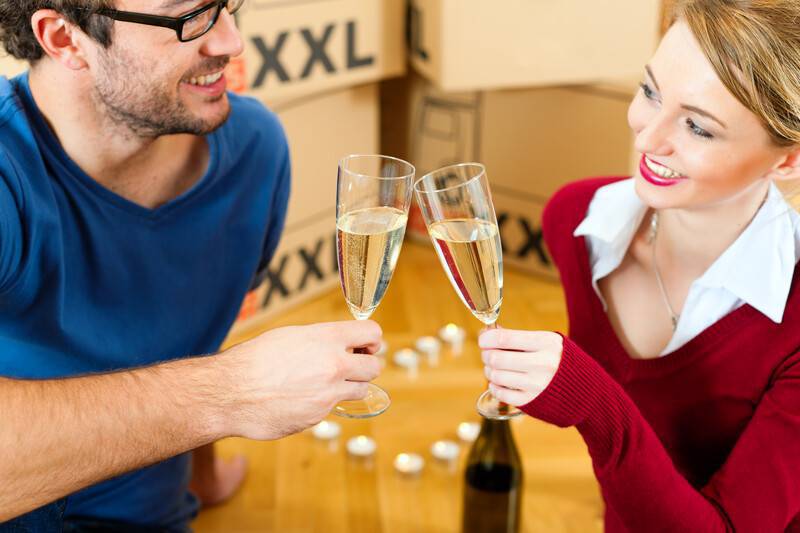 The best time for everyone to relax and take a break off from work is the holidays. Most people use this time to unwind from all the hard work they have been doing throughout the year, and this is quite understandable. But as much as the holidays are fun for those who seek to enjoy them, it might be stressful for you if you are planning a move during this season. There will be so many functions, parties, meetups, and many other things that you might get overwhelmed; sometimes it might feel as though you need to be in so many events that you might have to plan your move after the holiday.
We very much understand how it can be stressful for you during the holidays, and to this effect, we have gotten some proven tips to help you pack and get ready to move this holiday. The most important first step to having a successful move is first to make sure you are grounded in your organization. Get everything in shape, knowing what to do and when to do it. If you can get this first step, then the rest will no longer be so much of a hassle. The best method is to get everything you need for the holidays written, after which you can know what days you have free, and what days are left for you to have fun.
Make Sure You Save Well Enough
The reason why you need to save will become clear to you once you hit the holiday period and you have to spend a lot on keeping the holiday spirit and moving. But you don't have to wait till that time; you can develop the habit of saving right now, and gather as much as you can. Saving is the best way to live because you will have so much to give in to this holiday that you might be drained when you need to move. Trust me, good moving service is not cheap, and if you want the best, then you need to save seriously.
The best way to save is to know the total estimate (by using a moving cost calculator) or budget of what you will be spending. Make sure you make inquiries into what you need to pay in full for moving and every other process that will be covered. You need to know the total amount so that you can plan your budget well. Once you have a full view of what you are to spend, you can know how to save and make enough plans to also cater for your Christmas. The best things in life come when we have made enough plans.
Be the Early Bird
For you, your holiday starts from the moment you get closed from work. It's fine to want to start immediately after you are given this date, but don't you think every other person planning a move will be thinking the very same thing? To help beat this, you need to start a few weeks, or even months before your closing date is declared. This way, you will be able to have something to work with when you decide to pack. Part of starting early is to also get a place in the home to set up all the boxes you will need for the move. And you also need to select a particular room where you can place the moving supplies, especially boxes.
The next step is to then proceed to each room in your current home. The first step is to make sure you start disposing of everything that will not be moving to your new home. It could be things broken that you hope you would fix one day but never got the chance, it could be a broken plate or anything that you know will not move. Let this process be the purging process, where you rid yourself of anything not needed in the house. This way, you will have a clear focus when you eventually decide to start packing.
Remember, moving day should be a day where you de-clutter a lot of useless stuff. When you have this in your mind, it makes it easier for you to sort out things. You can also decide what things to keep and sell when you have packed your items. Trust me; there are parts of your property you no longer need, you have to break your connection with them and throw them away or sell them or give them out as a gift. You can also pack all of your books into one place; the reason is that you can always get to the library if you need to read. The more you can deal with it, the easier for you during the holidays.
Celebrate Only Moderately
Like we stated earlier, the best time to have all your things ready is before your closure day, or before the holiday. Doing this affords you the luxury of having to do other things. You don't want to seem like a bad person for not attending the event of your best friend. So planning is essential. What you should do is to pack early, this way you will be able to join in on the fun others are having during the holiday. Do not stop celebrating just because you want to move. Make sure you show that you are in control, and don't let the moving plans overwhelm you.
Now that you know you must still celebrate despite the plans you have for moving, you must try to figure out one thing. And that is the fact that you have to celebrate moderately. The goal is to have the two – moving and the holiday time out, without anyone interfering. So you can make still do the usual things you do but not in the same tenacity. If you want to celebrate surrounded by boxes, then you need to get gift boxes and set your moving boxes aside. You can place them in the garage, so your whole house doesn't look like you are ready to move that night.
If you know all of your items, and belongings cannot fit into your garage, then this is a pointer to the fact that you need to hold a garage sale. Once you have decided what needs to go and what needs to stay, you can sell off the rest. Moderate celebration helps you achieve two things at the same time. One is the fact that you get rid of more stuff, and reduce the number of items you will be moving. The other is that you earn some hundreds of dollars to help you cover your moving bills. You know some things are essential to go, like your children's toys, some of them outgrew it a long time ago.
In the spirit of celebration, you still need to continue with the celebration even though you are found moving on the day of Christmas. Plan something with your family, so it doesn't turn out to be the worst Christmas you've had. You can make it the most memorable one. Try to cook your family's favorite meal, also take some for lunch, have your gifts ready, and open them at the right time. You can help make the process easier by renting a place that will allow you to stay and have well-deserved fun.
Be Watchful of the Weather
Moving during the holiday means moving when it's wintertime, and that means a lot. The first thing you need to be prepared for is the cold, among many other obstacles. Winter might pose a very serious challenge for you, depending on where you stay. You have to be watchful of the weather, it could suddenly turn from normal snow to heavy snowfall and a blizzard, so you have to be very watchful. The road can be blocked for a long time, and if you live in that place, you might not be able to move as you planned. So be very watchful.
Try to check the weather forecast; this is a great way to have a clue of how the weather will be before you set out to move. Once you have a solid report of the weather, you can plan your move in accordance. As you keep going closer to the date you are meant to move, you need to continue checking the weather forecast. This way you will affirm that the data set is the best for your move. If you notice any change in the weather for the set date, you need to either readjust or cancel your move. You don't want to be stuck in the snow on that day.
In addition to checking the weather forecast, you also need to prepare yourself and your family as well as the home for the winter season. What you can do to help yourself is to clear the snow in your walkways, help make a clear path also by clearing the snow leading to your house and sprinkling salt on that path. Also, give your family the orientation of how these things work, and tell them how to pack your items in waterproof bags so that the melting snow doesn't affect some of your belongings. You should also wrap and pad other items to create very heavy insulation against the cold if you have items not meant to withstand the cold weather.
Get Holiday Moving Experts
Some local moving companies know how to move your things at any point in time of the year except the holidays. There are also movers who know how to move things, especially during the holidays. They know all the safe practices and the things they must do to ensure a smooth and successful move. These are the experts you need to hire during your time of the move. They are the ones that will help you out with all the necessary precautions you need to take during your move.
Remember that you are not the only one planning to move this holiday, many people have the same plan to move for so many reasons. One is that this is the best time for them to move because the process is lesser, and they can afford it. Another reason is that this is the time most people get to spend with their families. So whatever your reason might be, you need to search for these movers on time. You should book your move as early as possible because others will also plan their move at the same time you are planning yours.
Starting early helps you achieve a whole lot. First is that you get to have more than one option to choose from, you also get to review them on time and know which one of them is the best for you. You ask your friends and family around to help you decide which is best according to the services they have tried. Make sure the company you choose at this time must be insured and licensed. The winter period is a time when the chances of having your belongings damaged are high, and you have to try as much as possible to reduce it. If you are lucky, you can also get some excellent winter discounts to help lower the overall price of moving.
In conclusion, we understand what it means to move during the holidays. If you are not proactive or act based on the knowledge, you might end up being frustrated. So we have gathered these useful tips to help you manage both yourself and your family well. We also want you to pay attention to any concerns raised by your family on what you need to do.