12 Best Things to do in Philadelphia
If you need a list of things to do in Philadelphia, you are at the right place, since I've been a resident in the largest city in Pennsylvania for more than 3 years. In our guide to moving to Philadelphia, we discussed things to know before moving to Philadelphia and now, we want to explore some side attractions in the city.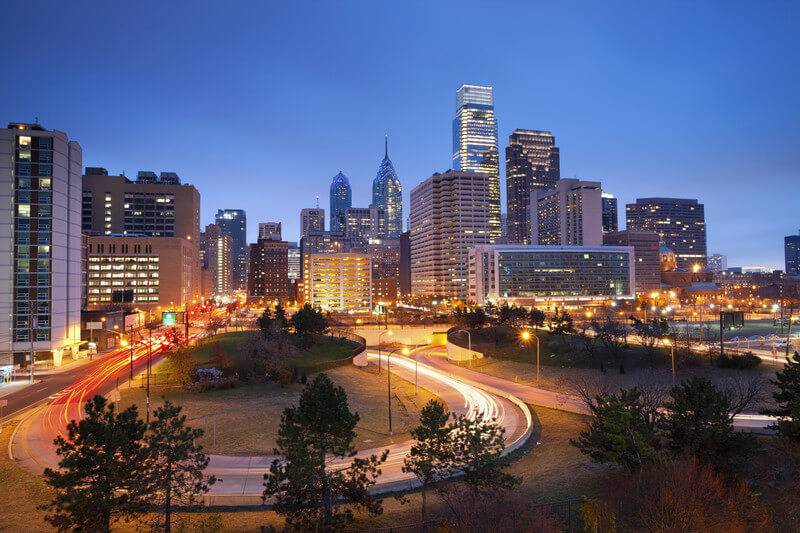 If you need a list of things to do in Philadelphia, you are at the right place, since I've been a resident in the largest city in Pennsylvania for more than 3 years.
In our guide to moving to Philadelphia, we discussed things to know before moving to Philadelphia and now, we want to explore some side attractions in the city.
Are you prepared to find the must-see places in Philadelphia?
Philadelphia, Pennsylvania is also referred to as 'the city of brotherly love and you can feel the type of bonding all across this great American city.
With attractions of over 100 years and newer ones, Philadelphia is the ideal location for your upcoming vacation. Whether you want out of the house or be at a far distance from other people as far as possible, below are the best things to do in Philadelphia this coming weekend.
1. Reading Terminal
This is one of the oldest and largest metro markets in the United States, and it's indeed a wonderland in actuals sense. There are always local, delicious foods to eat here, whether ethnic and cheesesteaks foods or ice cream as well as varieties of fresh farm produce.
The Amish markets are always opened except for Sundays and are always worth the attraction with their newly-baked pies and pastries, cheese directly from the farm, and numerous canned pickled goodies.
Also, enjoy Beiler's Donuts together with Bassetts Ice Cream (the oldest ice cream company in the nation) that does it better despite the number of years in business.
2. Meet the Napolis
You probably don't know who the Napolis is. They are just a normal family that resides in Norristown. But they turned famous through their theatrical production on Saturday, February 27th, all thanks to the great innovation from Theatre Horizon known as Art Houses series.
Local theater talents are joined with residents, such as the Napolis to make virtual theater in the homes of residents.
According to the description by Theatre Horizon, it is part comedy, part tragedy, and complete reality. The series has drawn much attention of American Theatre, being a huge deal for a company of small size like Horizon. The series features varieties of the household each month and it runs through June.
3. Cherry Street and Race Street Piers
A lot of excitement resides in the Delaware River waterfront, with many fun attractions coming up at the riverbanks almost every two years. Cherry Street Pier is although the latest, it has been abandoned for many years, and is now an artsy multi-used spot.
The site contains food stalls and a bar, allowing people to have drinks and enjoy live music as they stare over the river. Weekends are always bustling with an atmosphere similar to a bazaar
Food trucks queue out front and artists, farmers, and antique dealers have their shops set up there to sell their goods. Neighbor, Race Street Pier is a nice urban green location that invites park lovers with a wide lawn, sufficient seating areas, and a lot of shade trees, and nice views of the Benjamin Franklin Bridge.
4. The Philadelphia Museum of Art
This museum is one of the places you must see in Philadelphia. Lots of people visit the exterior because its neo-Greek style will leave you wondering. Also, the popular Rocky Steps is almost considered a rite of passage for first-time visitors in Philadelphia. Even though it is not free, I think you should visit the museum from the inside.
You will find everything in the museum from almost fully European cathedral representation to a Japanese teahouse. The museum is large, and you can travel all around the world by going room by room.
Also, works by Dali, Picasso, Rubens, Van Gogh, and others are on display here. The best thing to do for all these things is to visit the site in Philadelphia, Pennsylvania, as you don't have to pay on Wednesdays starting from 5:00 pm and on the first Sunday of every month.
5. Independence National Historical Park
Begin at Independence Visitor Center, 6th and Market streets, in the middle of the historic mile of Philadelphia, at the traditional welcome venue of the region and entrance to Independence National Historical Park and the only location to get free time tickets to explore Independence Hall.
There are multilingual representatives available for related services, such as when there is a need for trip planning, such as on-site ticketing for over 100 tours and attractions. Check here for other FREE amenities, like historical films, WiFi access, cell phone charging, regional maps, and brochures. Open every day from 8:00 a.m. to 6:00 p.m.
6. Spruce Street Habor Park & Blue Cross RiverRink
The waterfront in Delaware is bustling all through the year; thanks to two attractions that bring food, drink, and fun like carnivals to the river banks.
Spruce Street Harbor Park and BlueCross River Rink Summerfest keep things in shape in warmer months with a floating beer garden, hammocks hanging in trees with twinkling light, and an open-air roller rink so you can relax and enjoy the great festive scene.
The winter is all about Blue Cross River Rink Winterfest, with family-friendly games, an outdoor ice-skating rink, and a huge chalet decked out with nice eateries and fireplaces providing great foods and booze all through the season.
7. Visit the New Parking Lot Drive-In
Good news: the drive-in moving theater in Navy Yard will be reopened anytime in March. Meanwhile, you can also check out another drive-in. It is located at Exton Square Mall and you can see any movie you like there this weekend. For people who like to plan out their life a couple of weeks in advance, know that they are now showing The Goonies on March 12th and March 14th will be when they show A Star Is Born. Aside from that, the arrangement is completely shitty.
8. Try Cheesesteak in Philadelphia
As regards food, I always remember the Philly Cheesesteak, the most popular sandwich in Philadelphia. It is available everywhere. There are many stalls at the Reading Terminal Market where it is being served, even though if you want to enjoy the real one, the one that made Cheesesteak popular, you have to visit Pat's King of Steaks which was created in 1930 or Geno's Steaks, its immediate rival, located directly opposite.
If you desire to taste trial for these and other Cheesesteaks in Philadelphia, I recommend you take a Segway tour, where together with learning the history of Philadelphia, you will taste five different sandwiches. A very important tour in Philadelphia for food lovers.
9. The Comeback of Lee Daniels
You don't necessarily have to stream some old movies this weekend as you probably have seen a lot of them all these years. You should consider streaming the U.S vs. Billie Holiday. This new Hulu movie is about a brief known story of the persecution of the popular jazz singer by the US government.
The cast includes Real-life singer Andra Day playing the role of Holiday, and I heard she's fantastic in the role. And Philly ex-pat Lee Daniels is the director, who produces Precious and The Butler just recently.
10. Benjamin Franklin Parkway
This is just renovated in 2019 and is the most amazing boulevard in the city, modeled after Champs- Elysees from Paris and extending grandly from City Hall to the city's museum (Philadelphia Museum of Art). On the way, you will see stately fountains, beautiful patches of green space as well as a collection of the best museums in the city, like the PMA mentioned above as well as Barnes Foundation.
The Franklin Institute presents varieties of practical gadgetry for science lovers and a huge, walk-through heart and you will directly see the huge replicas of dinosaurs and other old creepy creatures at the Academy of Natural Sciences.
11. Two Pieces Fest XIV
If you are tire of the music on your repeat for a while now, don't stress yourself as the Two-Piece Fest's 14th edition, a yearly festival of musical duos in Philly is around the corner. However, if you are in for more White Stripes, prepare for a louder and weirder Jamz. Some of the bands are from this city, but with the virtual form of most concerts nowadays, there are also some international duos, too. The donation-based festival starts on Sunday at 2 p.m.
12. Schuylkill River Trail, a Beautiful Place to Visit in Philadelphia
Philadelphia is located on the banks of the large Delaware River, which links the city with the Atlantic and has presented it with a vital industrial port. However, there is one other river that runs across Philadelphia that is smaller and popular and I recommend walking on its shores. The name of the river is the Schuylkill River.
There is a promenade that runs along the shore of the shore and is over 75 miles long, but I recommend that you visit two sections. The first section runs from South Street to the Museum of Art and divides the middle from University City.
This section has many green areas, deck chairs, bike lanes, and so on. In short, it is one of the best fun activities to perform in Philadelphia during summer.
From here, we recommend checking out the Schuylkill Banks Broadwalk, a platform that enables people to walk on the river and links with the bridge that crosses it on South Street. You will have great views of the skyscrapers of Philadelphia from this bridge at sunset.
Begin to Plan Your Trip to Philadelphia
There are many great things you can do all over Philadelphia. Whether you live in downtown Philadelphia or a particular neighborhood, you can have a lot of fun and learn many things. Philadelphia is one of the best cities in the country, and you need to just see it even if once.
Try to plan out your trip to Philadelphia now. You can include things from this list and other recommendations you can obtain from other sources. In anything you do, you can prepare your mind for a nice time in Philadelphia, Pennsylvania.  
If you are ready to move to Philadelphia or want to relocate to another place within the city, check out our reputable local movers.