What is the Best Moving Company for Short Distance?
Here's our definitive list for finding the best local (short distance) moving company. We'll explore what you need to look for and how to save time on your search.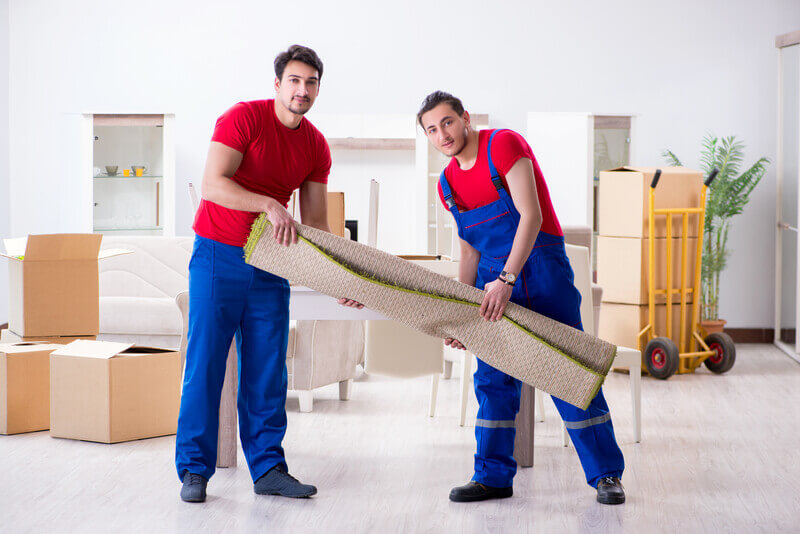 You're getting ready to move into a new home or apartment that's in your local area, and you know that you'll need some help. If you're going with a national company, many people recommend Two Men and a Truck for local moves. Finding a reputable local moving company is often a better option, though.
How do you find the best moving company for short-distance moves? Here's our guide to help make that process go a little more smoothly.
Get Recommendations from Family, Friends, and National Organizations
The first thing that you want to consider is talking to friends and family who may have moved recently. The fact is, there are a lot of local movers that you're going to need to choose from and, as a result, you're going to need to find a way to pare down your choices. See who your friends and family choose to go with and if they would recommend them to you.
On top of that, you may also want to look at lists of options from organizations like the American Moving and Storage Association. Their lists will have companies associated with their organization, which means that you can feel confident in their skills and how they'll be able to assist you.
Look into Their Background and Reputation Online
Online reviews are going to tell you a whole heck of a lot when it comes to determining exactly who is worth your time. People are honest about their moving experiences because moving is a high-cost thing. They want other people to know what they experienced.
Look at reviews with a grain of salt, however. You want to look for full reviews that have mostly proper grammar and spelling. You also want to be sure that they're verified in some way – whether they give specific details about their move, or there's a "verified customer" label. That way, you know it's not just someone who got paid to leave a review.
Use resources like your local Chamber of Commerce, business organizations, or the Better Business Bureau to learn as much as possible about what companies that you're considering as well. That way, you get as much info as possible about the companies that you're giving your money to.
You also want to look into their licensing and any insurance that they have as well. Moving companies need to provide their licensing information to any potential clients, so you can use that information to explore their background and make sure that they don't have any blemishes on their record that you couldn't find otherwise. Plus, it can let you know if they've gone through a name change, and why they may have decided to do so.
Get Estimates from at Least 3 Moving Companies
The estimate process is one that is really important to look at when you're looking at local movers. The fact is, every moving company has a different way of taking care of things, and they are going to do a lot of work in order to make sure that you choose their services over others.
In that, you want to be sure that you get a full estimate from at least 3 of the companies that you're considering. The reason you want to go through the entire process is so you're able to work out details and see how each of them gets things done.
On top of that, you can also compare the details and make sure that you're getting a full look at everything that you need to know in regards to their estimates. You can learn a lot about how they do things and what it is that they are going to charge for. Plus, it just gives you a baseline to work with.
It's important to give a preference to the companies that actually come into your home to do thorough, in-person estimates. These companies are the ones that you can trust to do things correctly and that will do whatever is necessary in order to ensure that you get an accurate estimate by using a moving cost calculator.
Don't Go with a Company that Tells You to Pay the Full Price of Your Move Before Moving Day
One of the biggest red flags you'll see when choosing a local moving company is how they deal with payments. Are they asking you to pay the full price of your move before you even complete it? If so, then they may be running a less-than-ethical operation.
There are two ways that scam companies will use a full payment to get around whatever you're doing. First, they may just take your money and ghost you, which can be a huge problem. Or, they may start the moving process, load your items onto a vehicle, and then try to make you pay more before they'll give your stuff back.
This does not apply to moving facilitators and/or moving brokers, however. They may require a larger deposit in order to pay fees and whatnot. These companies act as a "middleman" and will protect you and your property in case something goes wrong with the moving company itself.
Read Contracts Carefully and Beware Extra Fees
Before you sign anything, you want to be sure that you do everything you can to have a full understanding of what you're working with. More often than not, you want to be sure that you look at the details around the estimate and the total cost of your move.
Since local moves tend to have fewer technicalities to deal with, you're likely going to have less to look at. But, there may be some additional fees based on services and whatever else you may need in order to complete your move effectively.
Don't be afraid to ask questions about your contract and see what's going on with it. For example, you may notice some fees related to moving fragile or large items (called "white glove services" by most companies), or related to specific packing or storage services.
All in all, it's up to you to make sure that the contract is as clear as possible, and that there are no hidden costs in there that you may not have expected in the first place. If you need assistance understanding the language, consider talking to someone who understands contracts to get some help.
Consider Buying Additional Moving Insurance
No matter what company you choose, accidents can happen. And because of that, it's important to have some backup just in case something arises. Your best course of action is to go ahead and buy additional moving insurance beyond what the company may have for itself.
You can get all sorts of moving insurance plans, and they will cover different costs and other such things. Thankfully, moving insurance is quite affordable, which means that you'll be able to buy it and ensure that everything is protected.
Most of the companies that you can get homeowners' insurance from will also offer temporary moving insurance. Remember – your homeowners' insurance rarely, if ever, includes moving insurance under its umbrella. Shop around and see what the best value is  - the fairest cost for the amount of protection that you're getting.
Frequently Asked Questions
Could I move if I'm moving locally?
Absolutely – and many people make the choice to do so. But, remember – you're going to need to figure out how everything is being relocated. You'll have to rent the vehicle and you'll have to find the manpower, such as hiring moving labor or begging friends to take care of everything. This could save you money, for sure, but it's a lot more planning that you just may not have time for.
What is a short-distance move, anyway?
It depends on the moving company that you're working with. But, for the majority of moving companies, a short-distance move is considered to be less than 50 miles from your starting point. This does overlap with a local move, which is considered to be less than 100 miles from your home. Most of the time, the costs are calculated the same for both types.
What's the most important thing to do to prepare for a short-distance move?
Start packing as soon as possible. If you're not moving far, you're going to have some flexibility in regards to when you can take stuff to your new place. But, if you start packing and purging early on, you can make the process go much more smoothly (and you're going to take much less junk with you to your new home).
Local Moves Done Right
Local moves can be just as stressful as long-distance ones, even if they don't have the same logistical concerns. But, if you find a great local moving company to work with, you'll find that your local move is a lot less stressful than it would have been had you done it on your own.