Moving From Los Angeles To Dallas Tips
Californians running from high taxes are all in the real estate news. Yes, it is a motivation indeed when you are leaving a high tax state like California for a state like Texas that has no income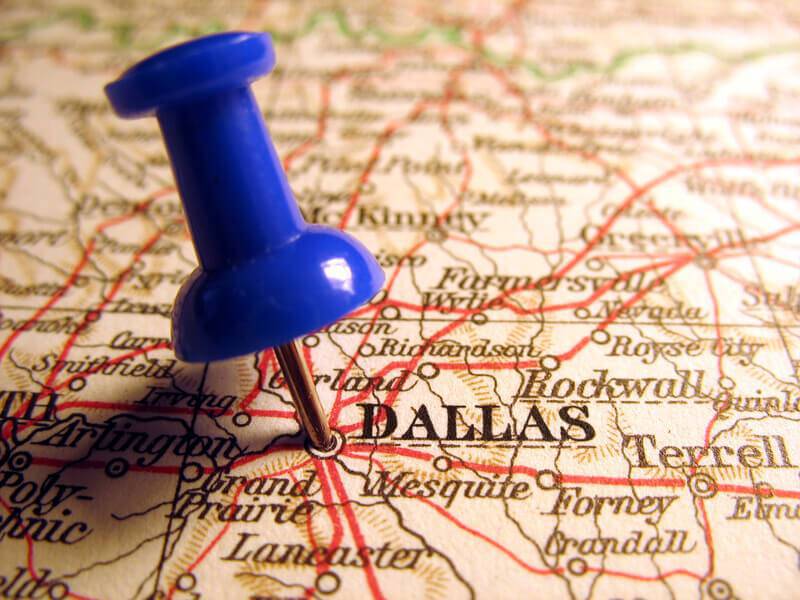 Californians running from high taxes are all in the real estate news. Yes, it is a motivation indeed when you are leaving a high tax state like California for a state like Texas that has no income tax, but tax is not the main reason on our list on why people are leaving Los Angeles for Dallas.
With a lot of employment opportunities, affordable real estate, many great restaurants as well as four professional sports teams, there is just too much to love about Dallas.
It has been ranked as one of the best places to reside just recently, and we truly agree. Dallas's climate is warm; it has great food and a low cost of living which is the main reason why the Dallas/Fort Worth area has become a desired destination to live.
But before you inform all your family and friends that you are switching homes, find out how Dallas performs and differs from Los Angeles to make sure your move is the best for you.
As you get ready to relocate from Los Angeles, below are just a few of the reasons why Dallas is a choice for many people.
Advantages of Moving from Los Angeles to Dallas
1. Cheaper Cost of Living
Dallas is much affordable than Los Angeles. The cost of living in Los Angeles is 70 percent more than in Dallas. You will see the huge difference when you check real estate costs. The average home price in Los Angeles is a whopping $689.500, while in Dallas, you get to pay just $214,000. The percentage difference is 221%. You don't only have better chances of getting a nice paying job in Dallas, but you also will be able to save much money on housing expenses.
When we make a comparison of the cost of living, Dallas is 71 percent cheaper than L.A. You will save around 5 percent on groceries and 41 percent on transportation costs, even though Dallas utilities and health will be around 5 percent expensive.
The average income of a Dallas family is $51,220 compared to Los Angeles' $61,092. But remember that your living costs will be much lower in Dallas, as you will not be paying state income tax.
2. Employment Opportunities
Whether you just graduated and looking to kick-start your career or you are a professional looking to change job, Dallas is the better place to be. Dallas is famous for its booming economy and is home to opportunities. It has seen consistent job growth all over various industries and it doesn't even show signs of slowing down anytime soon. There are 22 of the nation's 500 largest companies in Dallas, which include AT&T, Exxon Mobile, and American Airlines.
Dallas has ranked among the leading five cities for employment growth and every of jobs featured in this growth from professional and business services to employment from the government.
3. Dallas Health and Prosperity
The COVID-19 has affected most cities in diverse ways. Dallas has shown much respect to the pandemic and the health of the city. Dallas has also respected the need to be as transparent as possible to keep the incomes of minorities and low-income residents.
One of the reasons that the survival rate results of Dallas are higher than California or New York is due to highly thoughtful public rule and the most amazing talent and contributions of some of the best medical personnel in the United States. The communication of leaders in Dallas with the citizens reveals the seriousness of the situation but is yet to be so punitive. Vaccines have also been shared rapidly with rising efficiency to all parts and areas of Dallas. 
4. No state Taxes
Taxes majorly affect your cost of living, and if you plan to move to Dallas from Los Angeles, consider the savings you will make by not paying state income tax. However, you will meet higher property taxes. If you purchase a home in Dallas, your median property tax rate will be 2.173%, much higher than the .793% you pay in Los Angeles. However, most people who work in Dallas love nearby cities and, sometimes, pay cheaper property taxes.
For instance, the property tax rate in Plano (Collin County) is 1.918%. No matter where you decide to live in the Dallas area, you may enjoy a cheaper property tax bill than in Los Angeles because of the lower real estate costs. Dallas charges sales tax at 8.25%, and L.A. sales tax is higher by one point at 9.5%.
5. Fantastic Sports
Dallas residents take their sport so seriously and with a lot of teams to cheer for, they have every reason to. The Dallas Cowboys football team has been named "American's Team" and is fire almost every home game. There is also the baseball team called Texas Rangers, the basketball team called Dallas Mavericks, and the Dallas Stars in hockey. The clubs, hotels, and restaurants around these stadiums make it easy for one to have a memorable sporting experience.
6. Plenty to do
There is nothing like boredom in Dallas since there are lots of ways to have fun. You could spend a whole day at one of the art galleries and museums in the cities, and visit shops in the Dallas Arts District. If you choose sports instead, you and your friend should hit the stadium to watch your hometown team play. Dallas also presents a bustling nightlife scene and many restaurants, bars, and clubs.
The Uptown neighborhood is ranked as one of the best neighborhoods in the country for pub crawls. Dallas is also a paradise to shoppers with plenty of stores per capita than any other city in the country. From festivals and great food to concerts and friends, there is no shortage of things to enjoy in Dallas.
7. A lot of Good Food
Classics in Dallas include BBQ, Tex-Mex, steak, and Chili, but creative chefs make those foods into special signature dishes like meat-hot queso dip, guacamole-sour, cream-taco, or attractive barbecued baby pork ribs that features passion fruit salsa. But when you relocate to Dallas, you can be certain to find all you want from ziti to apple fritters all across the metropolis. The Dallas employment market looks bustling with job growth projected to 45% over the next decade. In comparison, Los Angeles is expecting 35% job growth in the next 10 years.  
8. Transportation and Traffic
Similar to Los Angeles, Dallas is expanded over a large metropolitan area, and many people are car owners who drive to get around town. Light rail and bus services are provided by the Dallas Area Rapid Transit (DART), but yet, nearly 76% of residents drive to work in their car. Only 4 percent use DART to get around. In Los Angeles, the median one-way commute time is 31 minutes. That is a lot of time to be in a car over a year, but the commute in Dallas is just 4 minutes shorter at 27-mins. Remember that both cities offer toll roads that can help reduce the commute time, but the added expense will affect your transportation costs. 
Neighborhoods and the Drivers of Dallas
Neighborhoods that are zoned for single families are still many in Dallas. While much growth is being experienced all over Dallas, there is still a desire by the city residents to be able to have homes that feature a front porch, tree-lined streets as well as curbs free of parked vehicles and heavy traffic. People are running from the cities at the time of the pandemic.
On the other hand, Dallas is booming since its neighborhoods give a pleasant environment to shelter in place. Due to this environment, people are relocating from Los Angeles to Dallas. Our summary contains some of the best Dallas neighborhoods with neighborhoods in smaller towns located north of Downtowns such as Plano or Richardson.       
Cost of Moving from Los Angeles to Dallas
Expenses can greatly increase during a move and that is why using a professional local moving company that is trustworthy and affordable is important. iMoving knows that moving can be stressful and we offer transparent pricing as well as nice rates to assure you that you will get only the best possible price. The median cost to move to Dallas from Los Angeles with Allied is just $2,835.76. Also, many variables will dictate the exact cost like the actual distance of your move, the number of things being moved, and extra services like special handling or packing.
How to perform your Move from Los Angeles to Dallas?
Moving to a new state can come with a lot of challenges. That is why you need a professional moving company to move you as they can coordinate each aspect of your move from start to end. iMoving has helped thousands of customers like you for over 8 decades so we know what it takes to perform a long-distance relocation.
We give our customers the assistance they need each step of the move right from packing and loading their shipments to efficiently and safely ship them to their new address. We want your moving to be easy, safe, stress-free, and seamless, so contact us now and get more information about our easy and affordable Los Angeles moving services.