Why People Are Moving From New York City To Chicago?
New York City is the city where dreams are brought to reality and it has many things to offer. But if you have chosen to relocate to Chicago, you won't regret it. When talking about big cities in the country, two metropolitan areas come to mind: New York City and Chicago.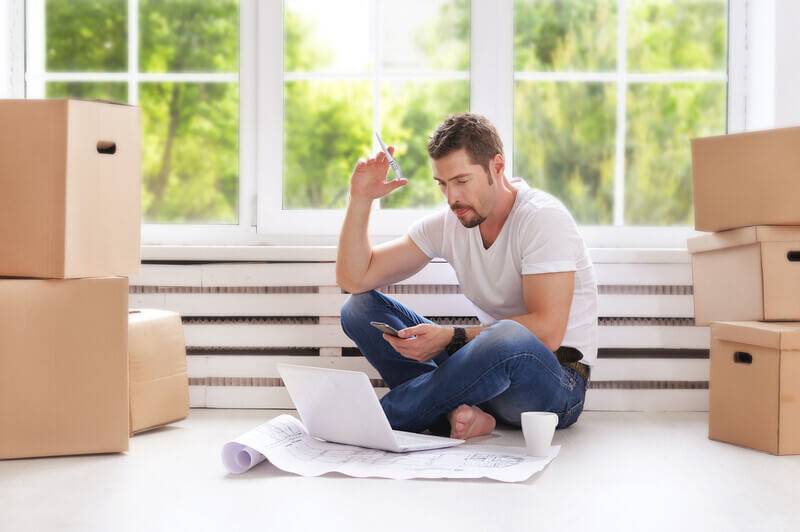 New York City is the city where dreams are brought to reality and it has many things to offer. But if you have chosen to relocate to Chicago, you won't regret it. When talking about big cities in the country, two metropolitan areas come to mind: New York City and Chicago.
In our previous articles, we discussed some of the things to know before moving to New York City. Today, let's look at the reasons why people chose Chicago over NYC.
While a lot of people will argue the pros and cons of Chicago and New York City, we understand that just one of these two leads.
Chicago may not be as large but it beats NYC in many of the important categories on the list of every man. From fortune to food, neatness to accessibility, the following are the reasons why people prefer Chicago as a better place to live.
Reasons People are Moving to Chicago from New York City
Moving to Chicago from New York City is a huge step and will surely require a change of lifestyle but there are many reasons to choose Chicago. Residents will enjoy the feel of a big city at a highly affordable cost and they don't have to face bustling New Yorkers and congested streets everywhere they turned to.
There are many advantages to living in Chicago and below is all you need to know.
1. Lower Cost of Living
Affordability of the state of Illinois is the first thing that those moving from New York will notice. It is crystal clear that New York City is one of the highly expensive places to live, so the rental price in Chicago will be a huge surprise.
The average gross rent in New York City cost $1086 while it cost just $886 in Chicago. Also with the affordable price tag, most condos in Chicago come with great amenities, like tennis courts, gyms, pools, and other facilities you can never expect in New York.
Prices for real estate are also affordable in Chicago. Some of the best condos in the center of the city are charged at $600 per square foot while a similar style of a condo in New York City would set you back with $6,000 per square foot.
Apart from the housing costs, you can also prepare for affordable groceries, healthcare, and utilities in Chicago.
To learn more about Chicago's living costs, read What Is The Cost of Living In Chicago?  
2. The Ease of Living
Life in New York is simply difficult. Simple tasks, such as shopping for groceries take a huge effort, majorly because owning a car in NYC is impractical. One can easily go round to get necessities in Chicago: buying new furniture, grocery shopping, traveling to the airport, and so on. And you can even complete these tasks easily when you own a car.
3. Getting Around Easily
When checking the differences in transportation options between New York City and Chicago, we have to take it that the Big Apple does have a more comprehensive subway system than Chicago's (more than 1,600 miles is covered by New York commuter tracks, while just 224 miles is covered by the "L"), that system often experiences huge delays and is costly for commuters.
You can easily drive a car in Chicago (even reasonable manner based on the sprawl of the Chicago city area), while traffic in New York is so much terrible and parking is difficult to do, that sticking with the subway seems like the easiest option.
4. Strong Employment Market
Due to its location in Midwest, Chicago's transportation industry has developed. Warehousing, railroad, truck lines, and shipping are top employers in this area. The city also holds the second-largest printing and publishing industry after New York. Also, Chicago is major banking, finance, commodities, and insurance trading hub. This implies that Chicago's job market is strong across different industries for qualified professionals.
5. Lower Population Density
The number of people by each kilometer in New York is above double that of Chicago. Even walking on a sidewalk which tends to be a simple experience is not the same for every city (according to old Chicagoans that recently moved to New York).
6. Beautiful Scenery
New York City has a beautiful skyline, but for people that want more natural space and open-air views, they should stick to Chicago. Even though there is a huge skyline in Chicago too, there is a beautiful lakefront towards Lake Michigan.
There are more than 20 miles of parks and beaches that can be found in the middle of the city which provides a great backdrop to the Chicago skyline. Chicagoans can take a break from their places of work and just enjoy a stroll along the water.
7. The Lakefront Views
Chicago is pretty with a capital P. You can be in almost any location in any area and be amazed by its beauty. There are beautiful lakefront views, an amazing skyline, and gorgeous historic homes everywhere you turn to. But you have to make it your intention to go check them out; these spots are available at each corner.
8. The Food
Although New York offers more options than Chicago, so it greatly excels when it comes to diverse food. But Chicago outperforms in its varieties of price points. Almost everything is expensive in New York unless you are going for dollar slices. There is a spectrum in Chicago that goes from very cheap to high-end for almost all cuisine: Italian, Japanese, Mexican, and so on.
9. Great Entertainment
If you are relocating from New York City, then you will have many expectations as regards entertainment. Chicago is set to combat NYC with many things to do and access outdoor activities and events that are absent in New York. Chicago is popular for its international restaurants, bars, cafes, and bustling nightlife. The city also prides itself on great museums, parks, and art galleries.
Sports lovers can support one of its many professional sports teams, such as the Chicago Cubs, Chicago Bulls, Chicago White Sox, Chicago Blackhawks, and the Chicago Bears. The beautiful coastline also provides residents a different opportunity to enjoy boating, jogging, sailing, jet-skiing, biking, and kayaking.
10. Chicago is a City of Neighborhoods
Every of Chicago knows that the real beauty of Chicago is not found in its downtown tourist attractions but its different personalities, as well as the various atmosphere of each neighborhood, found in it.
11. Excellent Higher Education
There are numerous great colleges and universities in Chicago that are providing easy access to some of the notable schools. Some of these schools include the University of Chicago, University of Illinois, Northwestern University, Loyola University, and Illinois Institute of Technology.
12. The Midwestern Charm
I've lived in New York, Chicago, and Dallas for a lot of years. And I've found out over the years that Chicago residents are truly the friendliest. A lot of people here are from smaller cities from the Midwest, such as St. Louis, Indianapolis, Kansas City, and Milwaukee, and they all came with that Midwestern charm to our city.
13. The Clean Streets
One major thing I often don't like about NYC was the pile-up of trash on the streets every night. It gives a grimy feel on the streets and was usually accompanied by a foul stench. Chicago is very clean and it is uncommon to find too much trash on the street.
14. The City Ride
Chicago residents love their city. I mean, they love it so much. Having relocated back after many years away, I missed this startling fact. In Chicago, there is no way you will walk down the street without a sight of someone that has a Chicago flag tattooed on them or someone with Bears, Cubs, or Bulls T-shirt on. Since New York is indeed a melting pot, I discovered it is lacking on this level of pride and the sense of community that accompanies that pride.
15. Airports Are Easily Accessible
You can easily travel to O'Hare and Midway in Chicago through public transportation (or even by car) while accessing the airport in New York is a huge journey in itself. The nearest airport to Manhattan is somehow LaGuardia (located in Queens), and the process and cost to get to JFK from Manhattan are much.
Moving Cost from New York City to Chicago
Prepare to pay about $2500 to $4000 on the average to move from New York to Chicago. The average cost when you move with a professional mover is $2190.49. Numerous variables dictate costs, such as the quantity of shipment being moved, the actual distance of the move, extra packing and unpacking services, and special requirements for shipping and handling.
To obtain the most accurate moving quote, begin with the use of our Compare Quotes listed above. 
Ready to move to Chicago from New York?
The distance between those two cities is about 800 miles, so, it will surely take certain planning and organization to perform a smooth and successful move.
Moving on such long-distance can be stressful and challenging and that is why hiring either a best Chicago moving company or NYC movers to help you with your moving is so helpful. We are here to help you with any moving needs.
We understand the involvement to complete a long-distance move and we are prepared to help you on each step of the move. From our full service that including packing and unpacking options to our professional transportation services, we are ready to work hard, so, you can concentrate on starting your new life in Chicago.
Final Words
With all the things discussed above, I'm not too proud to agree that New York does some things better, such as (but not limited to): gyros from halal carts, shopping in SoHo, Broadway shows, Saturdays in Central Park, and burgers at the original Shake Shack. I love visiting New York and try to visit there every opportunity I get. But when I am to choose a home, it is Chicago that wins my heart.