Total of 3 carriers in
Aurora
At Your Service Moving Co.
Aurora

Aurora, CO

4.47
4

Years in Business

2

Trucks

5

Workers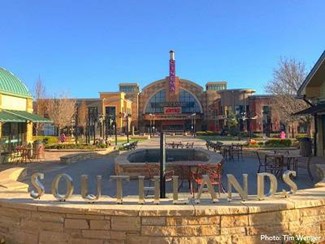 Aurora Movers 
Aurora was the Roman Goddess of the Dawn, and the first time you see the sunrise over the Rockies, you'll know why the city got its name. Moving to Aurora, CO is as exciting as an adventure because life in this third largest city in Colorado is all about quality. If you're moving there from out of state and need a long-distance moving company, or you just need a local Aurora, CO moving company, iMoving has what you need to get a great mover.
Getting moving with iMoving is an easy prospect. All you need to do is give us where you moving from and to as well as an approximation of your inventory and we will then marry you to the perfect local moving company for your personal move. We will get you the right people for the job for a small move across town or a huge job relocating a large company.
iMoving is not a physical moving company. We are a moving facilitator that makes your move as easy as possible. So we work with companies who believe the same things.
We believe in transparency. Not just in terms of pricing, although that helps, in terms of the qualifications, experience, and customer service of the companies we work with. Honestly? We don't work with companies that don't measure up.
Our moving partners are without exception reliable. If they are supposed to be there at 9:00 am then that's when they will be there, with all the things they need to do the job properly.
We act with integrity and expect our partners to do the same. The local or long-distance movers you connect with through iMoving will treat you professionally and with respect and best of all, they will do what they say they are going to. Good communications are one of the foundations but thoughtfulness comes in too.
Moving Services in Aurora CO
There's a lot more to moving than arriving and filling a truck and getting on the road. iMoving's partner movers offer all the services you could wish for because there is no one size fits move.
Truck Rental - If you just need a van we have companies with the right size van that will make sure it is available, clean, and dry when you need it.
Special Handling – For oversized furniture, antiques, pianos, or other large items that need particular attention, you want a mover that is equipped to handle those precious things properly.
Vehicle Transport – Why put the second family car through the wear and tear of a long drive when it can be shipped? Motorcycles, ATVs, and other small vehicles can be shipped as well.
iMoving Tips for an Easier Move
One key to an easy move is to measure. This is one of the things which is so easy to forget. Movers have all sorts of horror stories about carrying the canopy bed across the country only to find they can't get it through the door. Moving companies will do all they can to get your things into the new house; they will take off doors in seconds, but as they say, you can't put a quart into a pint pot. If it is not going to fit you have a crisis. It is not an exaggeration –you will have to make a decision in moments.
Avoid the horrors by measuring. Often when you have made an offer on a house the owners will let you measure. Take advantage of their kindness. Here are some other things to help:
Pack a room at a time, that way you will get a sense of accomplishment which will help you to keep at the job. You also have some order when you get to the new place and hopefully, you won't have to spend time looking for the coffee maker which was packed into the hamper for the baby's room.
Decide what you need to carry with you well in advance. These might be your valuables or things that are essential like insulin or asthma drugs. There are some things you will just want to do for yourself. Plan well in advance.
The only exception to the above are things that will help in other places. Using T-shirts as padding for the bottom of the box which will have glasses in it is always a good idea. Use towels to protect plates and dishes. Use socks or the oven mitts for sharp knives. Be smart and safe too.
Things to Know About Aurora, CO
Aurora is 5,000 – 6,000 feet above sea level. You will need time to adjust to the altitude. People often forget to think about it, but actually, it is something you need to think about especially if you are a runner – you'll wonder at first where all the oxygen went. Also, remember to hydrate. The climate is semi-arid, and you can leave a box of cereal open and it will not go stale, that's how dry the climate is, so imagine what it is doing to you.
Talking of climate, you can expect 250 days of sunshine on average which makes it brilliant for the average 50 inches of snow that falls. Not surprisingly skiing and winter sports are huge and most people take advantage of the opportunity to get out there as much as they can.
If golf is your thing you almost can't turn around without coming across a local course, but if you just want a really good walk away from it all, try exploring the 7,000 acres of parkland close by. In the summer you can find a walking trail and mountain bike trails easily. You can spend every spare moment outdoors.
On the practical side, you have only 30 days to get a Colorado Driving License so that is a task you need to get onto right away. Luckily you have 90 days to register an out-of-state vehicle, so there's a little less pressure there. If you don't drive, there is a light rail system to help you get around.
Oh, one final reminder, you will get every season in Aurora; you need winter clothing and flip-flops so make sure you do have some storage, you're going to need it.