Total of 1 carriers in
Englewood
Orange Square Movers
Englewood

Englewood, CO

3.85
4

Years in Business

3

Trucks

8

Workers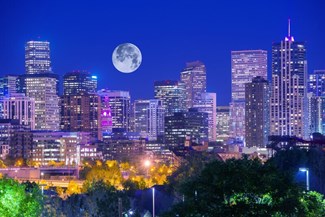 Englewood, CO Movers
When you need to find the absolute best movers in Englewood, CO you have no better choice than the professional services provided by iMoving. iMoving provides a simple platform for hiring movers that is incredibly simple and easy to use and allows you to compare prices, features, and make a booking all in one hub. With our price protections and emphasis on using only top-quality movers, your next move is bound to be the best one yet!
The Most Reliable Local Movers in Englewood, CO
Reliability and trustworthiness is essential when it comes to moving and you always want to be sure that you are using the best possible movers in your area. At the same time, you don't want to overpay either. iMoving helps you to find local movers in Englewood, CO that can offer you outstanding services at highly competitive prices. Every single mover you will find through our platform has been interviewed, had a successful background check, and is properly licensed and insured.
There is no better way than using iMoving's platform to book top local moving companies in Englewood, CO and find the moving option that is perfect for your needs. In only a few clicks you will be able to access all of the best movers with great track records in your area. This is the future of moving and we are happy to welcome you to it.
How to Find Long Distance Movers in Englewood, CO
Long-distance moves, even more so than a local move, requires a moving service that you can trust and rely upon. Luckily, iMoving specializes in helping you to find long-distance movers in Englewood, CO that can fit your precise needs and pricing window. There has never been a better time to organize a long-distance move in Englewood, CO.
Another added benefit of using iMoving for sourcing local or long-distance moving companies in Englewood, CO is that you can lock in a binding price before the actual move even takes place.
Traditionally, you will be beholden to a number of hidden fees such as gas fees, tolls, and many more pricing additions that movers are known to add. With iMoving, you will get an agreed-upon price upfront and won't have to worry about added charges. Contact us today and see how iMoving can get you the best prices for the top movers!
Cost of Movers in Englewood, CO
On top of a binding price with iMoving, you will also get an opportunity to see what the top movers in your area cost and why. The actual cost of a move is often hard to figure out accurately, which is why we give you access to our custom moving cost calculator to help you estimate roughly what you can expect when you begin to plan a move. We also let you see tons of reviews and key info regarding movers so you can save yourself tons of time in your search.
Regardless of the required needs of your personal move, you can rest assured that by using iMoving to plan and price your move you will be paying less, and getting so much more from your movers. Contact us today and see just why so many people have chosen iMoving for their next move!
Things to Know About Englewood, CO
Located in Arapahoe County, Colorado, Englewood, CO is known as one of the most vibrant and exciting locations in Colorado with a number of famous museums and theaters to its name. With easy access to Denver and Cherry Creek State Park, Englewood, CO is becoming one of our most popular destinations for young homeowners looking to make a move to a nice area.
However, making a move to Englewood, CO also requires knowledgeable experts who understand the unique challenges, costs, and people that a move to and from this area entails. iMoving helps you accomplish all of the key tasks on your moving checklist with only a few clicks.
We are proud of our role in the community in Englewood, CO and our ability to help people like you take move into the next step of life. Contact us today and see why we are the premier moving service for those interested in the greater Englewood area.