Total of 1 carriers in
Thornton
Aero Moving & Local Express
Thornton

Thornton, CO

3.98
28

Years in Business

4

Trucks

25

Workers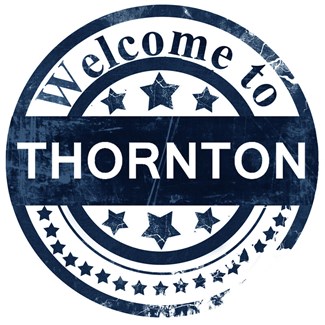 Thornton, CO Movers
Thornton, Denver's rapidly growing northeastern municipality, is a great place to live, work, and raise a family. This Colorado city offers plenty of amenities and opportunities while maintaining a small-town feel. If you are considering moving to or from Thornton, CO, it is important to find reputable and reliable movers using the premier resources and tools available through iMoving.
Whether local or long-distance, iMoving's vetted moving partners are exactly what you need to ensure a hassle-free move with no delays, surprise fees, or damaged belongings. In addition, you can be sure that all of the movers in Thornton, CO on our platform are licensed, insured, and qualified to handle your specific move.
With iMoving's flexible scheduling, payment processing, and a number of other helpful moving services, you can ensure that your big move is hassle-free.
Local Movers in Thornton, CO
Relocating to a larger home for your growing family in the Thornton, CO area? Got a raise and want to relocate to a larger space? Maybe you're downsizing to save money for retirement or a new adventure. No matter your reason for moving, finding the best local movers in Thornton, CO is essential to having a smooth, stress-free move.
Luckily, iMoving has you covered with its extensive database of reliable and reputable local moving companies in Thornton, CO. All of our listed movers have been screened and vetted by our team, so you can be sure that they will provide the professional moving services needed to get the job done right.
With all of the needed equipment, tools, and resources, local Thornton movers, CO at iMoving can safely get your belongings to your new home, whether it's across town or across the street.
How to Find Long-Distance Movers in Thornton, CO
Making a long-distance move can be daunting, but it doesn't have to be. With iMoving's extensive network of qualified and reputable long-distance movers in Thornton, CO, your long-distance move can be easy and affordable.
One of the hardest parts of a long-distance move is making the time to sort through available movers and try to figure out which one will do a good job for you. With iMoving's easy-to-use platform, it's easy to research a number of fully licensed and professional long-distance moving companies in Thornton, CO. You can compare prices, services, and reviews to find the perfect long-distance moving company for your specific needs.
With iMoving's price binding guarantee and full transparency during the booking and quote process, you won't have to worry about surprise fees, making budgeting for your move a breeze. And with our money-back guarantee, you can be sure that you're making the best decision for your long-distance move.
Cost of Movers in Thornton, CO
Use the iMoving online moving cost calculator to get an estimate for your local or long-distance move. Our cost calculator can help you compare free quotes from our moving partners, ensuring that you get the best price for your moving services.
Each move is unique, and the cost of movers in Thornton, CO can vary depending on the size and scope of your move. That's why it's important to get multiple quotes from different moving companies to ensure that you are getting the best price possible.
The cost of hiring movers doesn't have to be prohibitive. With iMoving's extensive network of qualified and reputable movers, you can find the perfect moving company for your specific needs and budget regardless of the weight of your items or the distance being traveled.
Things to Know About Thornton, CO
Thornton, CO is home to over 140 thousand residents. With its expansive parks and trails, Thornton, CO is the perfect place to enjoy the outdoors after completing all of the essential items on your moving checklist, such as utility hookup, tipping movers, and unpacking.
Be advised that Thornton, CO is part of the City of Denver, which requires special parking permits for transport and oversized vehicles - especially those parked for more than 24 hours. You can get a Right-of-Way parking permit for these vehicles by contacting the Denver Department of Transportation.
For those that need to complete a move quickly, it's recommended to complete a Thornton, CO relocation during the spring and summer months when the weather is favorable for loading, driving, and unloading.