Total of 1 carriers in
Greenwood Village
Top Moving USA
Greenwood Village

Greenwood Village, CO

3.85
10

Years in Business

2

Trucks

10

Workers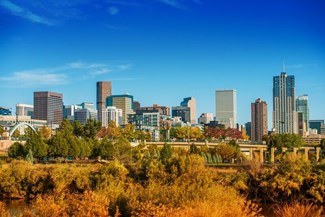 Greenwood Village, CO Movers
Planning a Greenwood Village relocation? Having trouble finding the best movers in Greenwood Village, CO that can provide all of the essential moving services you need to make your move a success? You're not alone! Many people struggle with finding reputable and reliable movers, but with the resources and tools provided by iMoving, you'll be able to easily book local moving companies in Greenwood Village, CO.
With iMoving services, your move to or from Greenwood Village, CO will be a breeze. With numerous top-rated movers to choose from, you're sure to find the right company for your specific needs. So whether you're looking for a full-service move with packing and unpacking services, or you need just a few basic moving services like loading and unloading help, we can connect you with the perfect moving company for your relocation.
Local Movers in Greenwood, CO
With iMoving, local moving companies in Greenwood Village, CO are just a few clicks away. Our Greenwood Village, CO moving partners are licensed and insured, so you can rest easy knowing that your belongings are in good hands. Plus, our partners offer a variety of services to meet your needs, including packing and unpacking, loading and unloading, and more.
Whether it's across the road or across town, local movers in Greenwood Village, CO are available to help with any move in the general area (usually moves around 100 miles from the starting point are considered local moves). Using skilled labor and reliable transport, these movers can make sure that your items are securely transported and arrive at your new home or office quickly, efficiently, and, most importantly, damage-free.
How to Find Long Distance Movers Greenwood Village, CO
If you're planning a long-distance move from or to Greenwood Village, CO then you'll need the help of long-distance moving companies Greenwood Village, CO. Long-distance moves typically more than 100 miles or across state lines require special licensing, and our long-distance moving partners are fully licensed and insured to handle these types of moves.
With years of experience in the moving industry, our long-distance movers Greenwood Village, CO can help make your move a breeze. They'll work with you to create a personalized moving plan that meets your needs and budget, handling all the logistics of your move - from packing to transport to unloading and more.
Booking long-distance moving services on iMoving ensures that you are getting the best possible price for your move without any risk of hidden fees. With our price binding quotes and a money-back guarantee, you are completely protected against any unexpected costs or surprises.
Cost of Movers in Greenwood Village, CO
Whether it's local moves within 100 miles or long-distance moves over 100 miles, it's essential to get an accurate estimate of the cost of movers in Greenwood Village, CO ahead of time. This is where iMoving excels at connecting you with the best movers.
All of our Greenwood Village, CO moving partners offer cost-free moving quotes based on the total weight of your belongings, the distances traveled, and special services required such as furniture disassembly, pet transport, or packing services.
Use our moving cost calculator, to get an accurate estimate of the overall cost to move that can be compared to quotes you receive, making it easier to choose the right Greenwood Village, CO moving company.
Things to Know About Greenwood Village, CO
Greenwood Village, CO is located about 9 miles south of downtown Denver. As such, there are a few items you should include in your moving checklist to make sure you aren't ticketed for parking or run into other moving issues.
First and foremost, the city of Denver, which includes Greenwood Village, CO, does require Right-Of-Way permits for moving trucks and oversized vehicles. Therefore, you will need to contact Denver's Department of Transportation permit services to request a ROW permit for parking oversized moving vehicles. Failure to do so may result in fines.
Secondly, planning a Greenwood Village move during the weekend is usually recommended. Greenwood Village, CO is home to the Denver Tech Center and, as a result, has an average of 70,000 daily commuters for the numerous tech businesses in the area. By planning your move during the weekend or off-peak hours, you can avoid heavy traffic delays and limited parking.