Total of
1
movers in
Griffith
Compare Offers
What are You moving?
How does it work?
| | | | | | | |
| --- | --- | --- | --- | --- | --- | --- |
| Create Inventory | | Compare Offers | | Book Your Mover | | Bon Voyage |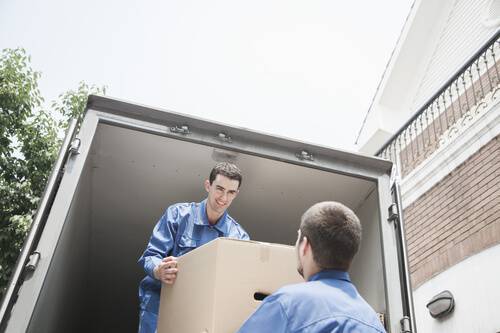 Griffith Movers
When you're getting ready for a move to a new place, you're trying to work out all of the details so that things go the way that you want them to. You want to be sure that you get packing started, that you schedule a moving company, and you work out other changes that need to be sorted out. That being said, how are you supposed to ensure that you've got everything in order and ready to go?
That's where we come in. iMoving is a moving facilitator – that is, we're a company that connects local and long-distance Griffith moving companies with customers and vice versa. We've worked hard to build a network of moving companies in Griffith that we offer quotes for so that you can always get the best estimates from the best Griffith movers for all of the work that you need to be done for your moving experience.
All of the Griffith moving companies that we partner with have been thoroughly researched and vetted. We make sure that they are known for being the best at what they do and that they are going to give you top-end service for all of your moving needs. That saves you time because you're not going to need to put in all of the effort to search for long-distance or local Griffith movers that you can trust to do a good job.
All it takes is a couple of quick steps and you'll be able to schedule your movers and get back to the other details of your move. iMoving makes it easy for you!
Moving Services in Griffith, IN
Local Moves: Moving to a different neighborhood? Maybe you're moving into your first home in the town you currently live in? Or maybe you're just moving the next town over? Then local movers are your best resource and they can help you to get the job done.
Cross-Country Moves: Looking to move across the state or across the country? Then you want to use iMoving's search tools to get quotes from movers that specialize in this sort of work. These multi-day moves take specially trained pros, and we can help you to find them.
Business Relocation: Need to move your business to a new office, but you're concerned about your computers, servers, or private info? Commercial movers can give you a hand and ensure that you've got everything safely relocated.
Other Services: If you're in need of assistance with packing and unpacking, or you're looking for white glove services, you can get assistance from many Griffith movers that we're connected with. Some also offer storage services.
5 Moving Tips For You
Don't be afraid to use sandwich bags to hold small items
If you're taking apart items that have screws, nails, and other small parts, grab some sandwich bags. That way, you can close it up, label it, and make sure that you're able to go back to it when you need to be able to do so.
Try to use original electronics boxes
Electronics can be some of the most awkward things to try and move, so be sure that you keep electronics boxes. If you can put the items back into their original box(es), you'll find it much easier to transport those items.
Get free boxes from local businesses
If you're trying to stay within a budget, be sure that you check out local businesses that may have boxes you can take. The best options are at office supply stores, offices, and liquor stores. These are usually really sturdy boxes (since they're holding heavy and/or large items) and they often have handles, which make them easier to move around.
Don't hesitate to sell or donate
If you have items that you aren't sure that you're going to want to keep around, don't be afraid to donate them, sell them, or give them away. Many people will have a "moving sale" before they head out so that they can get rid of any unwanted items. It saves space, it makes it so you're packing less, and it can save money too.
Unplug and dry out fridges and washers 2 days ahead of time
You want to be confident that these items are dry before you (or the movers) go to pack them up. That way, you don't end up with a spill or damage. Defrosting your fridge before you move it is always a good idea, too, so keep that mind when you're putting together your checklist.
What to Know When Moving to Griffith, IN
Found in the heart of the Chicago suburbs, Griffith, Indiana is a lovely little, middle-class town that has really been experiencing an upswing when it comes to growth and positive change in the region. Located next to the more well-known town of Highland, Griffith is a simple place that kind of fits the "sleepy town" metaphor that you hear so much.
Because of its proximity to Chicago, it's a wonderful place to live if you're looking to work in Chicago without dealing with the lack of space that you find when you live in the city proper. It's quite an affordable place to live, with the median home value of $138,000. It's a very safe area when compared to other Chicago suburbs, which makes it a good place for young individuals that are just starting out in their line of work.
There are some parts of Griffith that are underdeveloped, and you may feel as if you're going into a more rural area when you get to that part of town. There are a lot of new construction that has been going up and, like the rest of this Indiana region, Griffith has been getting some state-funded assistance that they are using in order to grow the area. The diversity in this part of the state is quite high, and Griffith is no exception.
Since you are so close to Chicago, you are going to deal with some of the traffic issues that you would find in the city, but to a much lesser extent. The school district in the area is average when compared to other schools you'll find throughout the state of Indiana. There are also a handful of private schools – both religiously affiliated and non-affiliated – that parents can choose to send their children to if they wish to do so.