How to Pack For your Upcoming Move?
It is a big decision to want to move from your previous apartment or office to an entirely different place; it means a whole lot to you as a person or organization because of the total structural adjustments that would have to follow the process.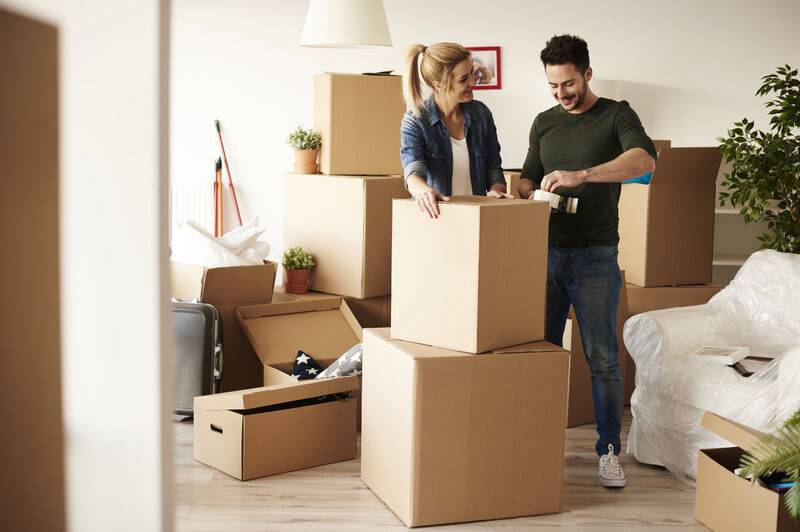 It is a big decision to want to move from your previous apartment or office to an entirely different place; it means a whole lot to you as a person or organization because of the total structural adjustments that would have to follow the process.
Moving is not as easy as it seems, and it is equally very easy, it all depends on the angle you like to see it from and the smart tips you apply to make the process less cumbersome. After making your decision to move out finally, there are things you must have put in place like the new apartment you are moving into, the new day you want to move, and a whole lot of other logistics.
The weight of thinking about the entire process itself can weigh your own even before you start the actual event of moving, and that is why you need to be guided on how to make the packing process a seamless one. Be sure to know that you are at the right place right now if you need some really helpful tips and useful guidance with regards to how to pack for a move.
Please find below some of our helpful tips on how to pack for a stress-free move
Time Management
Among everything you need to consider very carefully when you make up your mind to move is time. Time is of the essence, and how well you structure your time is how well you will be able to make the most of it. The rest of the processes will fit into an already laid down and carefully thought-through plan.
The first thing you must do in structuring your time is to pick a date you want to move; the date should be chosen long before you intend on moving, so you have enough time to plan. The next thing after that should be to create stages for the moving process; you should be able to break down the entire moving process into segments and have time to complete each segment, that way you will be able to monitor your progress.
If you are busy with work most of the time and have the weekends to yourself, you can consider using the weekends effectively and also calling your family and friends to make the task a lot easier. Time must be apportioned to the places you want to start with, the rooms you want to declutter, and so on.
Decluttering is The Next Big Step
You must never forget that every moving process requires that you are very much into what you are doing. This means that you must be able to apply your mind to the things you need and the ones you do not need so that you can dispose of them. Take a look at your property or items and categorize them. Some would fall under the junk category which, of course, you would dispose, some would fall under the useful items category which you would make use of. Others would also fall under the category of items you want to give out. By the end of the decluttering process, you will realize you have only a few useful items to retain; still, the once voluminous property will shrink and become a lesser burden to bear.
Remember that we will be allocating the time factor to the decluttering process too. For each category of items you will be clearing up in your home, you need to set a time to get it over with quickly. Set a time and date for the items you want to give out or sell. In the same manner, you need to try as much as possible to dispose of all the items you feel are not necessary so that you can have relief after seeing a large chunk of load disposed of.
Make a List of What is Left
The next step after decluttering and using your time well, you should get a list of the items that are left. This will give you an idea of what is left for you to manage and proceed to the next level. For this stage, you will need to create a moving checklist of some sort and go to each room in your home and make a list of the items there, for example, the appliances, furniture, tools, and every other thing. Knowing the entirety of your property gives you a holistic idea of whether you need to hire a local moving company or do it yourself. Once you are done with this stage, you can proceed to the next stage.
Get Moving Boxes to Aid Your Packing
The next big, or let's say small step for you would be to get moving boxes that you will use to pack all of your items. The reason why we asked that you get a list of the items left in your home is for you to know how you can go about gathering boxes for all of your items. You should know the different sizes of items in your home and the sizes of boxes that you are equally going to use to pack the items. You should gather large, small boxes, as well as specialized boxes also that will be used for special items. Please note that the heaviest weight of the box you should use must be 50 pounds.
There are two ways to get moving boxes to go about your moving; the first way is to source free moving boxes from different places. You can get free boxes from liquor stores, grocery stores, and any other place you know they have an unlimited number of boxes. Another way is that you can buy moving boxes to help all of your items have a haven.
Without the boxes, most of your items will not be in nice shape, and you might even lose some for good, so it is very important you acquire these boxes. In my opinion, it is always better to buy boxes than to get them for free from places where they have been laid in waste for too long. You might have to start cleaning off dust and removing pests infested in these boxes, so to have no issue with all those infestations and dust; you can get brand new boxes.
Also, be aware that not all types of boxes can be used for all items in your home for special ware like glassware, Tupperware, and other delicate items. Get boxes designed for wine glasses and also win. You should also make sure you find enough packing supplies that you can use for padding, taping, and protecting delicate items.
Start Informing Your Friends and Family Early
If you have chosen your friends like your work associate to help you with the moving process, you need to start calling them early or remind them frequently beforehand so that it sticks to their minds that they have committed their time to help you. You should have chosen a date, and they should all be aware of the date that you have chosen if they are to move with you.
If you have also fixed different dates that you will have your home decluttered or carry out a yard sale, then you also remind them about it. In the same manner, you should also get your babysitters reminded about the specific date they are meant to come and start their job. Do not also forget that you are to set the dates you want to remove your cable and other devices in your home. An early reminder would save you from being disappointed.
Start The Actual Packing
Immediately you get all the things in place; you can start packing your stuff segment by segment into your boxes, this is with the assumption that you have gathered all the necessary boxes to be used to pack. Then you must first start room by room; if you have little children, it would be best you start from their room first, pack all their things in a way that you know they will not be misplaced.
After the children's rooms, you can proceed to your room and other parts of your home. Packing according to rooms should ease your stress, and make you think better because things would be done in an organized format. After you have gotten your things together, you should be able to label all the boxes in use. Label the boxes that belong to your children according to their ages; you can also use color tapes and color codes to be able to separate them.
Labeling and color codes are also very important in identifying different other components placed in boxes that look alike. You will save yourself from a lot of confusion doing it this way. Things that have similar properties or composition should be placed together, like cups, glasses, and all other related items. Remember also to keep your chemicals in separate boxes, never mix chemicals with all the other items because they can be harmful to those other items and can even damage your belongings for good.
So be wise about what you are packing together. Your jewelry and other expensive items should be packed separately in a way, and place that you can monitor them closely. Figure out in your mind which boxes you want to go in first because these are the boxes that will come out last when you eventually get to your new apartment, and you start unpacking.
In everything you are going to be packing, one essential thing is for you to have a first-night pack. This pack will contain everything that you need to survive on the first night after you move into your new apartment. They will include items like your clothes, medications, toiletries, a couple of snacks, and things that you can easily access even if you are too tired to unpack your boxes on the first day.
Hire Professional Movers if You Can't Do it Yourself
This is a very crucial choice you need to make even before you start moving, it is like the second thing you need to think about after you have structured your time. We always have the idea that we can do a lot of things all by ourselves until we reach the point where we are stranded. If you have a lot of items to move and a large family as well, you should consider hiring professionals to help you with your moving needs.
If you also have expensive and delicate items that you don't want to be broken, a professional moving company can help you get the job done. The only time you should consider doing it yourself is if you have very little to move, then you can hire a DIY truck and move your things around.
Be very careful when trying to hire a moving company to meet your needs, be sure that they are professionals and you must have researched well about them, that's why you need enough time to check the best. Moving expensive and delicate items should also inform your choice of the type of company to hire, you should be thinking of hiring a company that has insurance and are licensed, this will bring a certain level of assurance to you.
Change Your Home Address Even Before You Move
To make it sink in well into your mind that you are moving to a new home, you should change your address weeks before you move. The address change is something most people forget to do because they still don't fully realize that they have moved. Try to bring to your consciousness the fact that you have moved to a new home by checking and updating all necessary documents that require your address.
If there are also websites that require your address information, be sure to make the necessary adjustments. Little things like this will inform your mind about the fact that you have moved, it might take a little while for your mind to follow through, but you'll be fine eventually.