Moving Cost from Chicago To Los Angeles
Moving can cost a lot, especially when it involves long distances like moving from Chicago to Los Angeles. That is why you need to use a reliable moving company that is efficient and affordable.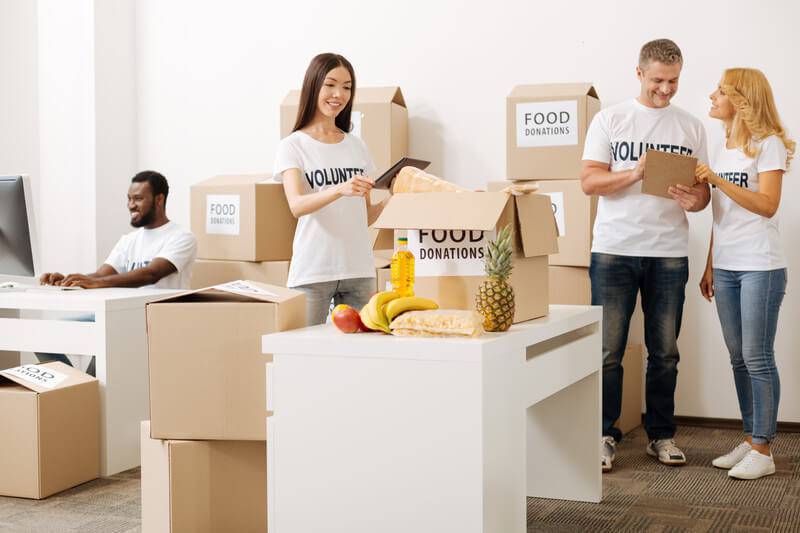 Moving can cost a lot, especially when it involves long distances like moving from Chicago to Los Angeles. That is why you need to use a reliable moving company that is efficient and affordable.
iMoving is committed to providing helpful information regarding easy and successful moves for its customers.
Moving from Chicago to Los Angeles on average cost $3,511.78.
However, various factors influence the exact cost of a move, like the actual distance of the move, the number of things being moved, and extra services like packing and unpacking.
We've compiled this moving cost guide to help your budget right for your move from Chicago to Los Angeles.
How Much Will I Spend To Move From Chicago To Los Angeles? 
Moving from Chicago to Los Angeles is a very serious and big move. You will spend several thousands of dollars on this cross-country move.
Question: But how much exactly will the move cost me? 
Short answer: Moving to Los Angeles from Chicago on average will cost about $3,500 to $5,950 according to the size, route, and time factor.
Hiring a moving company to perform the move will be costly.
Truck rental or the use of a moving container will save you cost and involve a lot of tedious work. You can make your choice!
Why Is There So Much Difference In The Prices?
When you pay a higher price for professional moving companies, you reduce a load of stress off of your shoulder and moving experience. Save money by considering the use of moving containers, truck rental companies, as well as DIY moving truck rentals as alternatives.
For instance, you will handle the packing and unpacking of whole moving containers, and freight providers only transport your items.
Regarding truck rental, you are to face each step of the move alone, which can cause you a lot of physical and mental stress.
Professional movers in Chicago, however, handle the heavy lifting in both homes and transport all your items, but more expensive. 
However, there are some factors that influence the moving cost to Los Angeles.
Moving Price is Impacted by Off-Season and Peak Moving Season
The timing of your move also affects your moving cost. Prepare to pay more for a move during peak moving season.
Moving in the offseason will save you more money if you have control over your moving dates. Make a cost comparison of the two seasons (summer and March).
A 5-bedroom house that moves using professional movers on March 1 costs around $4,680 to $8,930.
A 5-bedroom house that moves using professional movers on July 1 costs around $8,923 to $12,200.
Obtain a moving estimate based on your moving specifics (date and size of your move) by using our moving cost calculator. 
Price is affected by Internal or Out of State Demands
If a lot of people are moving to a state, the moving cost may be higher. California experiences almost the same number of people moving in and out of it.
With city hubs like Los Angeles as your destination, the state's popularity might not mean anything.
However, the moving season is also a vital cost-effecting factor to consider. Chicago is still a heavy outbound state. When you work with movers that move other people from Chicago to Los Angeles, it may save you cost on your move.
What is the Reason behind People Moving from Chicago to Los Angeles? 
Living in L.A. for many Americans is just a dream, but to those who could make it a reality, this city located on the west coast doesn't disappoint. The city has attracted a lot of people from all around the globe who are coming to chase their dreams and actualize their goals.
The city also has beautiful weather, a great food scene, great people, as well as beautiful scenery.
Below are just some of the reasons why Los Angeles is a nice place to work and live. 
When you think of paradise, you are thinking of a place like Los Angeles. The beautiful climate is one of the biggest attractions to the city. With more than 300 days of sunshine each year and warm temperatures all through the year, Los Angeles is the right place for people who love outdoor lives.
You won't have to experience heavy winter where you shovel snow. Unlike Chicago, winters in Los Angeles are warm and mild, so you can put on your t-shirts and flip-flops as you wish. 
Los Angeles has a different landscape that contains wetlands, rivers, flatlands, lakes, hills, mountains, as well as the Pacific Ocean. This, together with its great weather, provides a lot of opportunities to residents to enjoy activities like biking, fishing, swimming, surfing, camping, sailing, skiing or hiking, 
Los Angeles is a large city area where thousands of students who attend 1 of 30 colleges in the Los Angeles area reside.
CalTech and UCLA are two of the universities in Los Angeles that are ranked among the top 10 in the world.
Along with excellent higher education, Los Angeles also ranks first in the country for public charter school enrolment. More than 300 charter schools are located in the metro area, which provides service for more than 85,000 students. 
Great Public Transportation
Even though Los Angeles is widely known for heavy freeway traffic, the city is also where one of the top public transportation networks can be found, such as light railways, buses, subways, and shuttles.
The city has made significant improvements to its public transportation system, which earns it number nine on the list of best public transit cities in the country.
It is also ranked well among the best walkable cities in the country.    
The Entertainment Hub of the World
The city is named 'the entertainment capital of the world' due to its responsibility in producing a lot of motion pictures and entertainment than any place on the planet.
Together with Hollywood Hills, Los Angeles is also the capital of the music industry. The city hosts a lot of music festivals and is also where some of the popular music shows, such as MTV Video Music Awards, American Idol, and The Voice are hosted.
Los Angeles also has one of the greatest and enjoyable nightlife spots in the world, with many clubs, music venues, bars, lunges, and internationally recognized restaurants.
Los Angeles is surely a place filled with diversity. Residents of Los Angeles represent more than 140 countries and speak about 100 different languages. There are people from all walks of life in the city.
This constitutes its incredible scene of diversity, great arts, culture as well as a community where people are united and come together with one love of this great city. 
Tips to Los Angeles from Chicago
Are you prepared for the challenges of that change period you are currently in? Carefully and seriously consider your moving options because a move that involves over 2000 miles to the west, crossing several states, is not a small thing.
A long-distance move of that size and complexity will be perfectly and professionally handled by top-rated moving companies that serve Chicago to Los Angeles. 
Why Should I Opt For Professional Movers?
The risks, rental costs, dangers as well as driving a rental truck one-way on your own from Chicago to Los Angeles can be too much for you to handle.
If you decide to rely on a good moving company from Chicago to Los Angeles, you will enjoy the following:
The most affordable and easy way to move you, your household members, as well as your pets, to cover such great distance.
Should you decide to drive your car to Los Angeles from Chicago? Get ready in advance by planning and preparing your car for the move.
Service your family vehicle, pack up your household goods and load them into the truck, remember your essential boxes, and bring in your pet or pets into the moving vehicle. Suppose you decide to fly to Los Angeles from Chicago, aside from the flight details you have to handle.
In that case, you should get your vehicle transportation in order with a trustworthy vehicle shipping company.    
How to Save Cost When Moving From Chicago to Los Angeles
You will naturally be looking for ways to move to Los Angeles from Chicago naturally so that you can save much money as possible.
What is the cost to move from Chicago to Los Angeles?
This is the first important question you need to get an answer to before moving. This has been discussed previously in this article.
Yes, checking average moving costs can be helpful, but the best way to know the cost of moving to Los Angeles from Chicago is to get on-site moving costs estimation from reliable movers. Don't forget to request binding moving estimates in writing.
Know-How to Locate Affordable Movers
Choosing an affordable moving company is one great way to save more money on your move, but there is more you can do. Just be smart by moving only essential items to you and your household members.
Since the weather in Los Angeles is good, you don't need all the warm clothes. Don't forget that fewer items equal less weight, which equals fewer transportation costs. This is one of the ways to move affordably.
Hiring Professional Packers
Hiring professional packers to pack up your home is the best way to get this done, but the cost can be way too much. First, save more money from your next long-distance move, pack the things you can by yourself, and gather free packing supplies, such as free cardboard boxes in good shape from friends or nearby stores.  
In some cases, moving from Chicago to Los Angeles can cost too much regardless of the cost-saving methods you use. So, when the quotes you've been issued by a cross-country mover is too much for you to cover, and your savings are not enough to complete an affordable budget move, now is the time to enlist some desperate measures that are effective.  
How to Discover the Best Movers that Service Chicago to Los Angeles
Your next task is to find a professional moving company to move your furniture, electric gadget, and all other belongings quickly and safely to your Los Angeles home.
The following can be of help:
Personal recommendation: Do you know anyone who just moved to the east coast recently? If yes, contact them to figure out the long-distance movers they used and if they were satisfied with their moving services. Personal recommendations can be so much effective.
Read reviews: Do you know how effective moving reviews are? Visit a real customer review website on moving companies to obtain a better view of the moving company whose service is trustworthy.
Know that reputable Chicago to Los Angeles moving companies understand the importance of a positive online reputation.
Licensed: All state-to-state moving companies must possess a license by the United States Department of Transportation so that they can haul household belongings inside the country. Click here to confirm the legitimacy of the long-distance movers in Chicago you are planning to hire. 
Compare your quotes: Contact each cross-country mover you have picked out to request a visit to your home for risk and price evaluation. Don't forget that on-site evaluations are the only way to obtain an accurate price for your Chicago to Los Angeles move. Or, you can make use of this instant moving cost calculator.  
Beware: You need to be protected from potential moving fraud all through the move. If you do great research, you should be able to prevent scam 100%. Yet, you sure need to know how to identify the practices of a potential fraudulent moving company from the start.
How iMoving can further reduce the cost of your Move
A long-distance move can trick you in several ways, so the best you can do is to get help from a professional moving company like iMoving.
We have decades of experience in the moving business, and we understand the exact requirements to complete a move successfully.
From packing and transporting to all that is between it, iMoving will move its customers with help at every stage of the move.
You don't have to worry about the condition of your household items when you move with iMoving, as they will make sure the goods arrive safely and securely at your Los Angeles home. 
We remove the stress of moving, so you can continue with the new adventure in great Los Angeles.