Total of 1 carriers in
New Haven
Logic Moving Company
New Haven

New Haven, CT

3.66
6

Years in Business

2

Trucks

4

Workers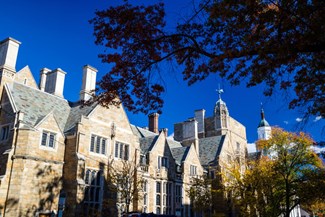 New Haven, CT Movers
iMoving is the perfect resource to help de-stress your move. Whether you're moving across town or across the country, we can help you find the right movers for the job.
Don't spend hours online researching moving companies when iMoving has done the work for you. We vet professional and licensed movers, collect and disburse payments, and provide you with all the information you need to make an informed decision on the best moving company for your needs in just a few clicks on our online booking tool.
Find the Best Local Movers in New Haven, CT
Finding the right local movers in New Haven, CT for your job is easy with iMoving. Whether you are completing a short move across town or moving to a nearby city or town, we can help connect you with the best local movers in New Haven. With comprehensive profiles and customer reviews at iMoving, you can be sure that you're picking a company that will meet your specific needs.
Local moving companies in New Haven, CT offer the professional services needed to ensure a hassle-free move. Using reliable manpower, transport, and equipment, your New Haven move is guaranteed to go smoothly with the help of iMoving's list of qualified local movers.
From packing to transport to unloading, our extensive database of local movers in New Haven guarantees that you'll find the perfect company for your upcoming relocation.
Choosing Long Distance Movers in New Haven, CT for Your Move
Finding long-distance movers for New Haven, CT moves can be a daunting task if you're relocating to the other side of the state or across the country. With iMoving, you can relax knowing that we have you covered.
We offer an easy-to-use platform to compare long-distance moving companies in New Haven, CT, based on price, service offerings, and customer reviews. This way, you're sure to find a company that meets your needs and fits your budget.
And the best part? iMoving's binding price guarantee ensures that you won't be hit with unexpected costs when the job is complete. In addition, with our money-back guarantee, you can be sure that you're making the best decision for your upcoming relocation.
What is the Cost of Movers in New Haven, CT?
Local and long-distance New Haven, CT moves can vary in price depending on the distance being traveled, the weight of your belongings, and additional services required. With iMoving, there is no uncertainty about the overall cost of a move – especially when you use our moving cost calculator to get an accurate estimate of your upcoming expenses.
With cost estimates, you'll be better equipped to compare free quotes from our vetted moving professionals. Remember, we offer a price binding guarantee, so you won't have to worry about going over your moving budget once you receive a binding quote.
Make Your New Haven, CT Move a Success
Located along the Long Island Sound, New Haven, CT is the third-largest city in Connecticut and home to over 130,000 residents. The city is known for its rich history and vibrant culture, as well as its many colleges and universities.
Use iMoving's pre-made moving checklist to make sure you've taken care of the essential moving-related tasks, but for a New Haven, CT move you'll want to add an additional action item: organize residential parking permits. Parking can be limited, especially during the school year and summer months, so it's essential to have a permit to ensure ample parking space for your moving vehicle.
New Haven, CT weather is best during the spring and summer, but snowfall and rain may delay the moving process during winter. For those not in a rush to complete the move, this may be a benefit as many of iMoving's New Haven, CT moving partners offer lower prices during off-peak winter months.
That's just one of the benefits of planning your move through iMoving's secure platform. Take a few minutes to explore our site and you'll see why so many have chosen iMoving to help make their move smooth and easy.