Total of 1 carriers in
Stamford
Try-State Movers, LLC
Stamford

Stamford, CT

5.00
6

Years in Business

4

Trucks

4

Workers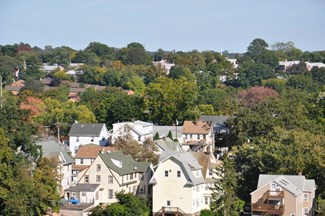 Stamford, CT Movers
Tucked into the beauty of the Long Island Sound, Stamford is one of the busiest of Connecticut. Stamford has something for everyone, from its idyllic neighborhoods and thriving business district to its parks and beaches.
If you're planning a Stamford move, you'll want to choose the best movers possible. But how do you know that you are making the right decision? That's easy - use iMoving to find, compare, and pay for the best movers in Stamford, CT.
With iMoving, the best local and long-distance moving companies serving the Stamford area are easy to connect with, thanks to our extensive community of trustworthy movers that we partner with. You can get free quotes, read customer reviews, and book your move with the click of a button.
Don't spend hours online trying to track down the best movers in Stamford, CT - use iMoving! We'll do the hard work for you.
How to Find the Best Local Movers in Stamford, CT for Your Job
Finding local movers for Stamford, CT moves is easy with iMoving. Rather than rely on online community forums or referrals, you can use our comprehensive directory to connect with the best local movers in Stamford who have been thoroughly vetted by our team to ensure professional services delivered by experienced movers.
Our directory includes moving companies of all sizes and specialties, so you're sure to find a mover that can accommodate your needs. Plus, when you book your move through iMoving, you'll enjoy access to our secure payment platform and money-back guarantee.
Whether you need a local moving company to relocate down the road or to another neighboring town, hire local moving companies in Stamford, CT through iMoving to get the job done right.
Choosing Reliable Long Distance Movers in Stamford, CT
Finding a reliable and affordable long-distance moving company is essential, considering the complex logistics of any long-distance move. It's vital to choose a moving company with the experience and resources to handle your relocation.
iMoving is here to help connect you with the best long-distance moving companies in Stamford, CT. With our comprehensive moving company directory, you can easily compare quotes from top-rated movers and choose the one that fits your budget.
Offering a number of services to meet your needs, our long-distance movers can help make your relocation less stressful. Our long-distance movers for Stamford, CT moves have you covered from packing and loading to storage and shipping - and everything in between.
Don't settle for anything less than the best when moving long-distance - connect with top-rated Stamford movers through iMoving for full transparency pricing, easy online booking, and flexible scheduling.
What is the Cost of Movers in Stamford, CT?
The cost of using local or long-distance movers will vary depending on the overall weight of your items, the distance of your move, and the services you need. That's why it's essential to get multiple quotes from different moving companies before deciding.
With iMoving, you can easily connect with the best movers in Stamford and receive free quotes for your move. Use our online moving cost calculator first to get a good understanding of what a move might cost, then use that estimate to compare prices for services to ensure you find the best deal.
Regardless of your specific moving needs, be they pet transport, temporary storage or special handling for oversized or delicate items, you can find a Stamford moving company that fits your budget. Use iMoving to connect with top-rated movers and get the best price on your upcoming Stamford relocation.
About Moving to Stamford, CT
Stamford is a thriving industrial town growing exponentially as more businesses and brands relocate to the area. With a population of over 125,000 people, Stamford is the third most populous city in Connecticut.
As a result of its thriving business population, it is recommended to plan your move for off-peak hours to avoid traffic congestion. The best time to move is typically on the weekends or in the evening when most people are winding down for the day.
Don't forget to include applying for a residential parking permit on your to-do list to ensure you won't be fined for parking the moving truck in an unauthorized spot. If you haven't made a to-do list yet, you need to. Start by using our moving checklist. Our iMoving team has fine-tuned it over the years to be comprehensive and very useful.
Once your moving process is complete, take some time to visit the area's local attractions, such as the Stamford Museum and Nature Center, the Maritime Cove Island Park, and the Bartlett Arboretum.