Total of 1 carriers in
Iona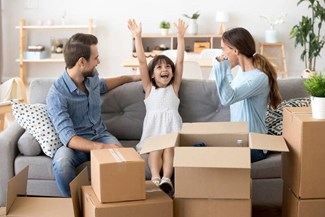 Iona Movers
Have you been considering a move? Maybe you're looking at how you want to do things or where you'll need to go in order to accomplish your goals. No matter what, you need to be sure that you have all of your ducks in a row so that you can make the right decisions about what you need to do.
At iMoving, we do our best to ensure that your moving process goes as quickly and smoothly as it can. With so many different things that you need to consider and explore with your situation, we have designed iMoving so that we can facilitate your move and take care of everything surrounding it.
We connect with local movers and long-distance movers from around the country in order to ensure that you can get the connections that you need in order to make the right decision for your purposes. Our website makes it really simple for you to estimate moving costs from multiple cross country movers and compare them, which can make it a lot easier to make the right decision.
But, we're more than just a website. We are a moving facilitator – that is, we do everything possible to take care of any and all communications and interactions between you and the local moving company of your choice. With that, you have less stress and can focus on dealing with packing and other logistics around your move.
iMoving is your moving facilitator, and we are here to make moving simple and low anxiety, period.
Moving Services in Iona, Idaho
Local Moves – If you're staying within the same town or county, you're typically just doing a local move. In most instances, local moving companies will do any move within 100 miles. They typically charge by the hour and by how many people from their company will assist with your move.
Long Distance Moves – Long distance or cross country moving companies have to do a lot more work to make sure that your move goes off without a hitch. They deal with moves that are 100+ miles from your home, and these moves can take anywhere from an entire day to several days. They'll plan out logistics and make sure that you've got everything you need so that it goes well.
Business Moves – Is your business moving into a new building or to a new town? Business movers (sometimes called commercial movers) can estimate moving costs and make sure that you get what you need to move everything safely.
Packing/Unpacking and Other Services – Other services that you may be able to get for an additional fee include packing and unpacking; assembly and disassembly; storage unit rentals; moving supply purchases and rentals; and white glove services for large and/or fragile items.
Some of Our Favorite Moving Tips
Don't put multiple things from multiple rooms in the same box
Don't make it harder on yourself when it comes time to unpack everything. You don't need to keep walking between rooms while you unpack one single box! The more careful you are about how you pack, the less effort you'll put into unpacking all of it.
Be done with packing before moving day
The last thing that you need to be worried about is waking up at 5 AM to finish packing before the movers arrive at your home. if you're doing your own packing, then you want to be sure that you get things done ahead of time instead of waiting until the last minute. It'll make things easier for everyone involved.
Distract kids with a box they can pack and color
Worried about your kids getting in the way while you're trying to take care of packing things up? Let them "help" in their own way. Provide each child with a box that they can pack with "important things" from their room. Also encourage them to draw and color on their box so that they can have fun with it.
Pack your decorations first
Decorations are awkwardly shaped and they don't always fit, so you want to be sure that you pack them before you pack anything else. It'll make it a lot easier to sort things out. It'll also help prevent those "end of packing" issues that so often arise with stranger shaped items.
What Should You Know Before You Move to Iona, Idaho?
Iona is a unique place to live, with a lot of different people from various backgrounds of all types. The fact is, this part of Idaho is incredibly diverse due to the workforce at the Idaho National Laboratory, which is connected to the US Department of Energy. While the INL is in Idaho Falls, Iona is not far away and many residents commute there for work.
The median home value in Iona is around $125,000, which makes it very reasonably priced when compared to other parts of the United States. On top of that, the average income is approximately $65,000 per year. As you can tell, the cost of living is relatively low (like most of this part of the country) and this allows many individuals to live comfortably, even if they are only making $35,000 to $40,000 per year in a part-time position.
There are all sorts of small businesses throughout the Iona area, and it's easy to get into Idaho Falls if you want to visit "the city" (albeit a small one). There are plenty of places to go out to eat, and it's well worth your time to see all of the parks and outdoor spaces that you can enjoy while living in this part of the city.
The educational system here is solid, with lots of opportunities for children who are in pre-kindergarten all of the way up through 12th grade. Plus, those families who want to help their kids go into higher education can easily do so, with the College of Eastern Ohio and Stevens-Henager College located in Idaho Falls.
All in all, Iona is a quiet little town. Just over 2,100 people live there, and it's an incredibly safe place to live. While you will have to deal with typical Idaho weather (with lots of snow and cold during the winter), it's still a lovely place to live and work, especially as a young professional.