Total of 1 carriers in
Post Falls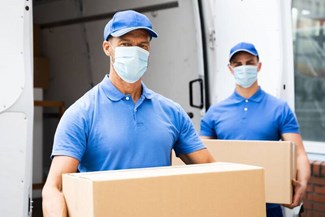 Post Falls Movers
Planning a move in or out of the Gem State of Idaho? You're going to have a lot of things that you'll need to plan and there'll be a lot of packing and thinking about what you might want to take with you and what you might consider leaving behind.
You'll also have to figure out your moving budget, deal with the sale of your old home if you are putting it on the market, and of course, find a local or long distance moving company to give you a hand with your move.
We get it, it's stressful! At iMoving, we aim to take all of the stress of your Idaho to move off your shoulders and make it as simple as it can possibly be with the help of some of our excellent local moving companies or cross country movers.
We have spent quite a bit of time building a network of some of the very best moving companies you will find anywhere, and every last one of them wants nothing more than to make their customers happy.
To make sure that every iMoving partner is a quality moving company that does everything they can to satisfy their customers, we have background checked and vetted every company we work with, because we want only the best moving company partners in our network who put their customers first.
To further make things easier during your move, iMoving provides tools like our moving checklist and moving cost calculator so you can visualize and estimate just how your move will go, all on our secure and trustworthy platform.
Moving Services in Post Falls, Idaho
No person planning a big move should have to do it alone. Most of the companies in our iMoving network are known as full service moving companies, which means they provide a host of extra services that can be taken advantage of for an extra fee.
Here are a few examples of some services our iMoving partners provide customers.
Local Moving Services: Planning a move to another part of town or a city elsewhere in the state of Idaho? Our local moving partners can help you get your stuff there with ease.
Long Distance Moving Services: Cross country movers need special licenses, certification and use extra heavy-duty equipment that stands up to the long-distance moves. If you're moving across state lines or coast to coast, you can be confident that any of our long-distance or cross country moving partners can get the job done well.
Whole House Packing: Disabled and can't handle packing everything up alone, or just think you have too much to try to pack on your own? Use this service to let your movers handle the packing up of everything in your home for you.
Loading and Unloading: If you're doing a DIY move with a moving truck rental, consider getting moving labor help. They can help load and unload your big heavy objects. Movers offer this service to literally take the stress off of your shoulders.
Storage: A service perfect for those who are planning their move while also selling their old home, you will find many of our moving partners offer climate-controlled storage solutions to keep your things safe while you are in the process of moving or staging your old home for a sale.
Great Tips to Make Your Move Even Simpler
Want to make your move a little easier? We put together a few excellent tips from our moving professionals to help inspire some more ideas for how you can simplify your move just a little bit more.
1. Take a good look at all of your stuff
Keep in mind that part of your moving cost is going to be the total weight of everything you are taking with you on your move. To that end, you should think about whether or not there is anything you could sell to help you make some extra money, or even to give away to friends or charities such as Goodwill.
2. Try to at least pack for around an hour a day
When the moving day begins to inch ever closer, try to get serious about packing so everything is ready when the big day rolls around. Packing for an hour a day is a good way to make sure you have everything ready to go.
3. Never over-pack a box
You want your boxes to be light enough so that you can confidently carry them without things coming out or spilling out of the bottom of the box. Avoid over-packing any of your boxes so your stuff doesn't accidentally come out when someone picks them up.
What Should You Know About Post Falls?
Once you have finally begun to settle down in your new Post Falls home, you are probably going to be wondering what your new town has to offer for you to enjoy checking out.
Post Falls isn't a huge city, but it also isn't that small, either, offering you the vibe of a bigger town with the benefits of not having as large of a population as a big city. As of the most recent census, Post Falls is called home by 34,691 people.
You're especially in luck if you are a lover of nature, because Post Falls is full of absolutely beautiful sights for you to take in. For example, one of the most popular attractions in the area is the gorgeous Falls Park, where you can visit the waterfalls, take some amazing photographs of the scenery, and even check out the fishing pond if you want to try your hand at catching some fish.
If you'd like to take the family out for a day on the lake or plan a camping weekend, there is no better place in Post Falls than Q'emiln Park, boasting its 78 acres of beautiful land and offering up plenty of lakes to enjoy swimming and fishing, good hiking opportunities, and plenty of campgrounds.
Feel like taking the kids out for a day playing outside? Check out the playground at Syringa Park, and then head on over to the Centennial Trail, where your whole family can enjoy a walk or even bicycle down the scenic pathway.
This is just a taste of some of the things you will be able to enjoy doing in your new town of Post Falls, and there is plenty more left for you to discover. Once you're all moved in and ready to explore, you will find that Post Falls has a few other gems hidden away, waiting for you to come and find them.