Total of 1 carriers in
Topeka
Starving Artists Moving
Topeka

Topeka, KS

3.80
28

Years in Business

5

Trucks

15

Workers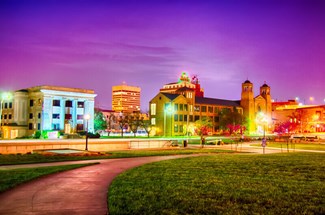 Topeka, KS Movers
Every year, many in the USA choose to make Topeka their new home. If you're one of the fortunate singles, couples, or families making a Topeka move, it's essential to find professional movers in Topeka, KS who can help make your transition a smooth one.
There are many different ways to find professional Topeka movers. Unfortunately, most ways, such as online searches or recommendations from family and friends, don't guarantee that you'll find a good fit for your needs.
The best way to find professional moving companies is to use iMoving's network of licensed and insured moving companies. We only work with the best in the business, so you can be confident that your move will be in good hands.
How to Find Professional Local Movers in Topeka, KS
If you are already in the city or living in a town nearby, you'll need to look for professional local movers in Topeka, KS. Local movers specialize in completing moves that are usually within 100 miles of the starting point. So whether you need to get down the road or across town to settle into a new home or office, local moving services will be able to help.
The best way to find professional local moving companies in Topeka, KS is through iMoving. We can connect you with fully licensed movers capable of providing essential and non-essential moving services such as loading, transport, unloading, storage, and more.
Furthermore, our team has verified and vetted each company for its quality of service, customer satisfaction score, and other credentials to ensure that you're getting the best possible value for your money.
How to Find Professional Long Distance Movers in Topeka, KS
If you're moving to or from Topeka, KS from another state, or even across the country, then you'll need to find professional long-distance movers in Topeka, KS. Long-distance moves are typically considered to be those that require travel over 100 miles from the starting point or cross state lines. Long-distance carriers require additional permits, licenses and documentation – not to mention the heavy-duty big rigs used for long-haul moves.
All of the moving partners on iMoving are registered with the FMCSA (Federal Motor Carrier Safety Administration) and have the proper licenses to complete moves across state lines or long distances.
When looking for professional long-distance moving services in Topeka, KS, it's important to consider the company's reputation, experience, and credentials to ensure a smooth and successful move.
iMoving provides you with a detailed list of cross-country and long haul movers that meet these requirements, in addition to delivering binding price quotes and full transparency on pricing, so you know exactly what you're getting for your money.
What is the Cost of Movers in Topeka, KS?
With a lower cost of living, many will find that Topeka movers are affordable, with local moves priced between $200-$1500+ and long-distance moves costing around $2,000 on average.
The cost of your move will depend on various factors such as the size of your home, the amount of stuff you are moving, the distance of your move, any special services you require, and the time of year you are planning to move.
To get an accurate estimate of how much your move will cost, be sure to use iMoving's moving cost calculator. This tool provides an instant and obligation-free assessment based on your specific moving needs. With this estimate, you can compare prices between different companies and choose the one that fits your budget.
What to Remember for a Topeka Move
Completing a successful Topeka move requires expert planning and organization. To ensure nothing gets forgotten during the process, use our moving checklist to track your progress and keep everything on schedule.
Also, be sure to research the city beforehand, so you know what to expect when settling into your new home. Here are a few things to remember:
The cost of living in Topeka is lower than the national average.
The city experiences hot and humid summers with severe thunderstorms.
The city is located in the Tornado Alley, which means that tornadoes are common.
The city has a growing arts and culture scene.
By using the tools and resources available on moving to plan and execute your move, you can be sure that everything will go according to plan. With our help, your transition to Topeka will be seamless and stress-free.