Total of 1 carriers in
Ann Arbor
Michigan Built Movers
Ann Arbor

Ann Arbor, MI

3.80
6

Years in Business

1

Trucks

8

Workers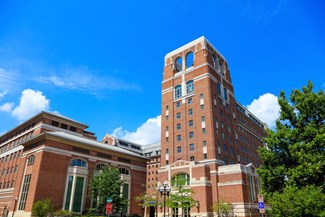 Ann Arbor, MI Movers
Home of one of the storied and well-respected colleges in the country, University of Michigan, Ann Arbor is a thriving place to live and work. With excellent schools, exciting nightlife and a strong economy, it's no wonder that so many people are flocking to this Michigan town.
But to make an Ann Arbor move successful and hassle-free, you'll need to hire professional movers who know how to handle your belongings safely. This means comparing the services and reputation of movers in the area for quality, affordability, and customer service.
Fortunately, using iMoving's connections to the top professional movers in Ann Arbor, MI ensures you are hiring the right company for the job - no matter which moving company you pick.
How To Hire Local Movers in Ann Arbor, MI
Hiring local moving companies in Ann Arbor, MI starts with a search on iMoving. Our list of local movers in the area is all fully licensed and insured, giving you peace of mind that you are hiring the best local moving companies to complete your relocation.
While not as complicated as long-distance moves, local moves still require professional movers' help. Their experience and expertise will help you avoid any potential damage to your belongings during your move and ensure that everything is packed safely and efficiently.
Don't waste time on unprofessional moving services that will only make your Ann Arbor move more stressful - use iMoving to hire the perfect professional local movers in Ann Arbor, MI for your needs.
How to Hire Professional Long-Distance Movers in Ann Arbor, MI
Hiring long-distance movers will require extensive research, as you'll need to make sure that the company you hire is reputable and has a good track record of completing successful long-distance moves.
While you could spend a ton of time sifting through online reviews or tracking down references, the easiest way to find professional long-distance movers in Ann Arbor, MI is by using iMoving. We only work with the best long-distance moving companies in the business, so you can rest assured that your move will be in good hands.
Once you've chosen one of the many long-distance moving companies in Ann Arbor, MI from our roster of partner movers, you can easily pay for services on our secure online booking platform.
To ensure you have full control over the moving process, every iMoving order comes with an easy-to-use dashboard that allows you to see the status of your order, adjust dates and times if needed, or cancel services at any time.
How to Calculate the Cost of Movers in Ann Arbor, MI?
Calculating the cost of any move can be tricky. Local and long-distance movers are priced differently. The overall total will depend mainly on the amount of stuff you have, the distance being traveled, and any additional moving services you require. Generally, you can expect your local Ann Arbor moves to range between $200 - $2000, while long-distance moves will be closer to $2,000 - $5,000+.
The best way to get an accurate estimate of your moving costs is to use iMoving's free moving cost calculator. With just a few clicks, you can input your move details and receive an accurate moving estimate to compare to the binding quotes you get from our moving partners - ensuring fair pricing for your move.
What Should I Consider When Moving to Ann Arbor, MI?
Remember to organize and plan your relocation well in advance when moving to Ann Arbor from anywhere in the nation. This will help to avoid any stressful surprises along the way and ensure that your move goes smoothly. Be sure to review our moving checklist for other essential moving tips to make your relocation hassle-free.
It is also essential to consider initial moving costs for the city upon your arrival. While the cost of living is slightly lower than the national average, Ann Arbor meets or exceeds national averages in other household expenses like groceries, housing, utilities and healthcare, so you'll want to make sure you have enough funds to cover your first few months of expenses.
With iMoving helping you search for, compare, and hire the perfect Ann Arbor movers for your move, you can trust that you're getting the best possible service at a fair price.