Total of 1 carriers in
Waterford Township
General Movers
Waterford Township

Waterford Township, MI

4.19
12

Years in Business

2

Trucks

5

Workers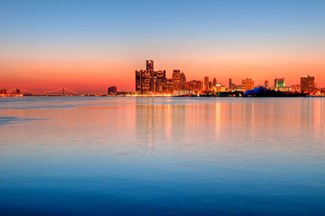 Waterford Township, MI Movers
Rapidly becoming one of the top places to live in Michigan, Waterford Township offers plenty of reasons to love it. From the great schools to the friendly people, there's a lot to like about this community. But when it comes time to move, you need professional movers who can help make the transition as smooth as possible.
The problem is that finding professional movers in Waterford Township, MI can be challenging due in part to the many different companies that service the area. This is why it's essential to do your research and find a company that you can trust.
By using iMoving to help find professional movers, you can rest assured that you're working with a company you can trust. The iMoving website is user friendly and makes it easy to find reliable companies in your area that offer the moving services you require at an affordable price.
How to Find Professional Local Movers in Waterford Township, MI
Local movers can handle jobs in the nearby area – generally up to 100 miles from the starting point. But to find local movers in Waterford Township, MI, you'll need the help of iMoving to do the research for you.
Using iMoving, you can quickly find local moving companies that offer a wide range of services and have excellent reputations. Our service allows you to easily compare prices, check references, and verify licensing information before making your final decision.
Finding professional local moving companies for Waterford Township, MI moves using iMoving's excellent online resources means that you will have more time to spend planning the other details of your move.
How to Find Professional Cross-Country Movers in Waterford Township, MI
While the process of finding professional cross-country movers in Waterford Township, MI is similar to finding local professionals, there are a few significant differences to keep in mind.
When you need a Cross-Country mover, it's best to use professional moving companies that specialize in these types of long-haul moves. Cross-Country moving companies in Waterford Township, MI will have the right trucks and equipment, as well as the experience and skills that are essential to ensuring that your belongings safely arrive at your new home.
iMoving can help you find professional movers with the necessary tools and equipment to complete any interstate or intrastate move quickly and easily. With options to pay directly on our online booking platform for full-service or a-la-carte movers and truck rentals, you'll be able to find the right mover in a way that works best for you.
What's the Cost of Movers in Waterford Township, MI?
The cost of movers is always a consideration when you're planning the details of your move. Many factors contribute to the cost of movers such as the type of services required, the distance of the move, and the total weight of your belongings.
While prices vary according to local hourly or per mile/pound rates, you can expect to pay anywhere from $350-$2500 for a local move and $2500-$5000+ for long-distance moves.
There are other additional fees for extra services such as storage and secure packing that can affect the overall cost of your move. To see what other services you may need and get an accurate estimate for their price, use our free moving cost calculator to better understand how to budget for your move.
What to Consider When Moving to Waterford Township, MI
Remember that the costs of moving to Waterford Township can add up quickly. Whether you're planning a local or long-distance move, you'll need to consider the costs of professional movers and other services such as packing supplies and storage. Read through our moving checklist to better understand all the details you'll need to take care of before your move.
Additionally, be sure to have at least two months' worth of expenses saved up before moving. While Waterford Township isn't an expensive place to live, it's always better to be prepared for any unexpected costs that may arise.
Making a Waterford Township move can be exciting and stressful all at the same time. But with the help of iMoving, you can take care of all the details quickly and easily so that you can focus on enjoying your new home.