Total of 1 carriers in
Livonia
Glass City Movers Livonia
Livonia

Livonia, MI

4.40
20

Years in Business

1

Trucks

15

Workers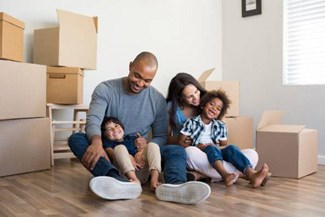 Livonia Movers
You can move without the headaches and hassle when you use iMoving's referral service. We match you with the best Livonia movers, taking the stress out of finding a reputable moving company that can transport your items safely and securely.
Too often the final price of a move looks nothing like the quote you were given. Unsavory practices like this are the reason iMoving was created. When you book your move through us, you'll receive fixed pricing that cannot be changed. No longer will you have to worry about being taken advantage of.
Every local moving company in our network is licensed, experienced, vetted, and comes highly recommended by other people who've used the moving service. We believe that you deserve to be treated with respect and the local and long-distance moving companies in Livonia that we partner with prioritize your satisfaction above all else.
If you need any service for the transportation of goods, we have a professional Livonia mover that can do the job. We can provide storage, auto transportation, disposal services and much more.
Start by getting a quote. Enter the items you are moving and pick from the options that best suit your budget. You can change your inventory at any time up until the day before the move. Everything is under your control.
The best part is that iMoving gives you all the information you need about your quote. You'll see the cost of each item and the special service required to meet your needs.
We offer a seamless move because we are transparent and trustworthy.
Moving Services in Livonia, MI
Commercial Moves: Unlike residential moves, businesses must transport documents that are highly sensitive when they relocate. They also transport equipment like scanners, printers, and water coolers.
Long-Distance Moving: The cost of these moves are based on the distance between your origin and final destination. Companies also charge based on the weight of the items being moved.
Full Moving Service: This is perfect for people who only want to oversee the move and nothing more. From start to finish, professionals will be responsible for every part of the move. This includes packing, loading, shipping, unloading, and unpacking.
Assembly & Disassembly: Electronics, furniture and anything that you've mounted to a wall fall into this category because they will need to be taken apart before they are packed and transported. Professionals have the best tools to bag tiny screws and other parts.
Truck Rental: Sometimes, you only need a vehicle to transport your belongings or full service may not be cost-effective. Truck rentals are low-cost and can often be found at short notice. They are usually rented hourly, daily or weekly.
Tips for an Easier Livonia Move
Tackle clothing that is out of season first
Clothing is usually one of the areas that take the most effort and time to pack, so handling it first will get a good chunk of packing out of the way. Pack the clothes you aren't wearing into boxes or suitcases and you'll be amazed at how good you feel. Your current wardrobe will also be unaffected by this.
Make sure your car is serviced
Driving across the country is a journey and you never know what can happen. Before you get on the road, it's important that your vehicle is in top condition to handle the conditions you're likely to encounter. If your car is being shipped, before you hand it over to the transport company, remove everything inside, including the spare tires. Better safe than sorry.
Build an inventory sheet
An inventory sheet is a wonderful way to stay organized. It tracks which boxes your belongings are in and what rooms the boxes need to be unpacked in. Create a tab for every room and number your boxes, recording them on the spreadsheet. Include notes about the contents of each box too. Now when someone is need of a certain item, they can simply access the spreadsheet for the answer. This will be even more useful when unloading your boxes because you will quickly know whether anything is missing.
Take a quick picture before disassembling
There are some items that you are going to have to take apart in order to move. Before you start removing cables, cords and screws, take a picture of the hookups and connections. When you're at the new place and need to set everything up again, you will have a reference guide for reassembling your electronics in furniture. This is going to save you so much time. The time you can spend putting away your clothes instead of fumbling with yellow, red, and white cables. 
Things to Know About Livonia, MI
Plymouth Ice Festival: Not far from Livonia, go here to see some incredible pieces of art made of ice. If you're really ready to have some fun, you can create your own ice sculpture using a blowtorch. How is that for something to cross off your bucket list?
Antiques Roadshow: Well, Town Peddler, isn't exactly the same as Antiques Roadshow, but there are hidden treasures to be discovered all the same. This craft and the antique mall have over 400 vendors that offer vintage, retro and repurposed items to name a few. It's huge and unlike anything you've ever seen. You'll be sure to find something you love.
Motor City Comic Con: If you love superheroes or just all things comic book-related, head 30 minutes outside of the area to meet your favorite characters, directors, and artists.
Riverside Arena: This roller skating center is a great place for families or to just hang out. They offer classes to learn how to roller skate, special free admission days for moms, dads, and even homeschooled children! If you love roller derby, they even have a county bout that you can sign up for.
Livonia Symphony Orchestra: Want a break from the techno and pop music? Head over to the Symphony to enjoy classical music. Anywhere from 65-75 performances can be seen here every year and this place prides itself of providing fresh and fun programming, like jazz and pop concerts, as well programming that is more challenging.
Roush Automotive Collection: In love with classic cars? This collection of artifacts, memorabilia, and vehicles preserve Roush Enterprises' heritage as a supplier of tech to the automotive and aviation industries. You'll see race cars, trophies and tons of motorsports achievements.
iMoving is the company that will get you to your final destination quickly and seamlessly. When you book and manage your Livonia move with us, the only thing you'll need to think about is what to do first once you get there.