Total of 2 carriers in
Greenville
H D Auston Moving
Greenville

Greenville, SC

5.00
75

Years in Business

2

Trucks

8

Workers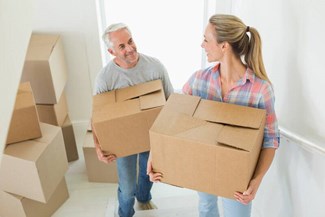 Greenville Movers
The mere mention of having to relocate can bring a whirlwind of stress and anxiety to the minds of most people. If you find yourself getting overly concerned about how you will manage an upcoming move to Greenville, South Carolina, iMoving is the solution to a lot of your problems.
We take great pride in offering a unique service that makes it easier for you to hire top quality, vetted movers. Our online network allows you to search for movers who offer a range of services in your area, and can facilitate your move to Greenville.
If you live near the area, you would select the local movers option, while those further away would pick a long distance mover that is located in and around their current zip code. Regardless of your circumstances, you can count on iMoving making it easier for you to connect with top quality movers.
It is not our policy to put any company within our network unless due diligence has been done first. There is a lengthy process of checks before any mover is added to our list, such as checking their insurance, authentication, reviews, years in business, and more. We also interview companies before they go on the list and conduct regular checks to ensure they are continuing to meet the high standards we demand.
The advantage of using iMoving is simple - it is easier than any other way of hiring movers. When you search on our website, you get the results in an easy to digest format. You can assess the services offered by each mover and compare rough, non-binding quotes.
Then you can message various movers, request binding quotes if possible, and negotiate on the services you wish for them to perform. We have various tools on our iMoving site to help estimate moving cost and all payment can be handled through the platform, which is secure and does not pay the mover until at least a few days after your move is complete.
Moving Services in Greenville, South Carolina
If you are excited about your upcoming move to Greenville, and you want to make it the best possible experience, our network of movers is at your fingertips. Every mover within the iMoving network is an expert at what they do, and they offer a range of services. Those include:
Packing: If you want the most painless move possible, request a full packing service from the movers in your area. It means you will not have worry about where to get moving boxes, having to organizeand put items into boxes or ensure they are properly wrapped beforehand. The movers will also unpack everything on arrival in Greenville.
Storage: Are you moving to a smaller home when you arrive in Greenville? Or do you want to keep some items away from the house or apartment, as you do not use them very often? Movers can help get your items to a storage unit near Greenville, which you can access at your convenience.
Local Movers: If you are within 50 miles of Greenville, South Carolina, your move is likely considered a local move. It means you can hire movers at cheaper rates, as most local moving companies have an hourly rate with a few hours minimum. Such a rate is a lot more affordable than hiring long distance movers, even if you require a full packing service.
Long Distance Moving: Those who are more than 50 miles away from Greenville will probably need to hire long distance or cross country movers. In such a situation, your cost and time of move will depend on how far away you live. Someone moving from California would incur a greater expense than someone moving from Pennsylvania or West Virginia.
Commercial Relocation: Allow specialists to handle your commercial relocation. The movers in our network have experience of packing, loading and unloading office supplies, furniture, computer workstations, servers and other items you would find at a business.
Special Handling: Request special item handling services from your mover if you own a piano, pool table, heavy sofa, or any similar belongings.
Moving Tips
One of the ways to eliminate as much confusion and frustration during a move is to plan ahead. Even if you're looking at truck rental companies for a DIY move, if you have a clear plan of action for every step of your move, you are far less likely to run into unexpected obstacles or roadblocks. Below are some tips that should further help with the moving process.
Forward your mail ahead of time
Do not make the mistake of filling out the USPS Mail Forwarding form a few days after you move to your new home in Greenville, South Carolina. It could result in many days or weeks of mail going to your old address. Ideally, you should fill out the form two or three weeks before your intended departure date. There's a spot on the form for the date you want to start forwarding mail.
Deal with utility bills
When you are moving houses or apartments, you must resolve your utility accounts, such as cable, internet, electricity, gas and water. Some bills may be transferable, as the same company offers the service in Greenville. Other accounts must be closed, with new ones opened with different providers in Greenville.
Ensure you have parking space
Whether you are moving from a one bedroom apartment or a four bedroom house, a moving truck will have to park near your residence so the movers can get your boxes and furniture onto the truck. Ensure there is parking space as close to your front door as possible. You may have to obtain permission, especially if you live in an apartment building in a densely populated city.
Take time off work
Even though movers will do a lot of the work, you should be there to supervise the move. Ensure at least one adult in your household takes the day off work to supervise the move, and sign any forms the movers provide.
Things to Know When Moving to Greenville, South Carolina
Greenville, South Carolina is a city with a population of roughly 70,000 that is known for its warm climate, parks, lakes, hills and museums. It is the sixth largest city in the state, and is in close proximity to Spartanburg, Anderson, Greenwood, Greer and Mauldin. The entire region has a population of more than a million people.
While many people may imagine South Carolina as full of quaint small towns and lots of greenery, moving to Greenville does not require too much of an adjustment when you are used to a larger city. If you are moving from a rural area, you may take some time to get used to the hustle and bustle of the "Upstate South Carolina" region.
There are certain charms to Greenville that are hard to find elsewhere. It is, for instance, full of wildlife, trails, hills, mountains and rivers. You can have a lot of fun biking, hiking, sailing, kayaking and occasionally ice skating in your free time.
Greenville also has a very low cost of living, which may be appealing to recent college graduates, retirees, or someone who wants to enjoy the finer things in life without having to pay through the roof for everything.
The region is also famous for its cuisine, with some of the best southern restaurants and BBQ joints in the United States. The downtown region is also full of culture, with events such as Artisphere, Euphoria Greenville and the Pumpkintown Fall Festival. Those who live in Greenville should also visit the County Museum of Art at least once a year.
If you are in the final stages of planning a relocation to Greenville, South Carolina, iMoving is at your service. Our online platform is the best way to connect with and hire reliable movers for your local or long distance move.