Total of 1 carriers in
North Myrtle Beach
A & M Friendly Movers SC LLC
North Myrtle Beach

North Myrtle Beach, SC

5.00
6

Years in Business

6

Trucks

65

Workers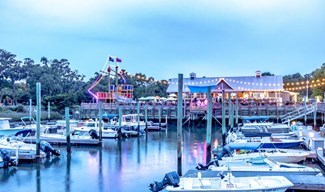 North Myrtle Beach Movers
Moving can be a tough and stressful experience when you are handling it all on your own, and it honestly doesn't get much easier if the help you hire isn't any good. This is why at iMoving we have put together a comprehensive system for searching through the very best movers. Every mover that we list has been pre-screened and is proven to be a high-quality moving service.
Stop messing around with companies that cause delays, damages, and look to sneak in hidden fees. We help you work with the top movers for North Myrtle Beach, SC moves at pre-agreed upon prices so those hidden fees are a thing of the past. Getting started is easy, it only takes a couple minutes and a few clicks and you are on your way to making a move.
Find Top Local Movers for North Myrtle Beach, SC Moves
Making a local move in the Myrtle Beach area is something that can quickly turn from an easy and simple process to a disaster involving the loss of time and personal property. It all comes down to movers you choose to work with. Part of the problem is that there is no shortage of choices when it comes to local moving companies in North Myrtle Beach, SC and you can quickly become overwhelmed with choice. To add to this issue, many of the local movers are not properly licensed or insured!
At iMoving we are dedicated to solving this issue and are making local moves a simple and easy process once again. We not only help you browse through the top local movers in North Myrtle Beach, SC, but we also ensure that every company on our list has all of the proper certifications and licenses and are insured. In fact, we personally vet every moving company in the area before adding them to our database.
How to Find Long Distance Movers in North Myrtle Beach, SC
When you are making a big move and find yourself needing long-distance movers in North Myrtle Beach, SC then you have even more to contend with than those making a local move. You still have many of the same issues, and need to make sure you are finding a service with the proper certifications, but you also need to check for a number of added things to ensure your long-distance move goes off without a hitch.
iMoving helps your long-distance move go smoothly by not only sourcing the very best long-distance moving companies North Myrtle Beach, SC but we also give you a number of extra benefits including the ability to lock in a binding fee well before the move begins. This means you can avoid all of those hidden fees that long-distance moves are so notorious for.
Find the Real Cost of Movers in North Myrtle Beach, SC
Even when you know all the details of a move you may be surprised to learn that there are a number of extra costs and issues you never took into account. Moving requires you to consider a number of factors that all tend to add to costs. Issues such as parking fees, long distances between parking and buildings, staircase and elevator issues, large and awkward objects, etc.
Our moving cost calculator allows you to break down exactly what you will need to be paying and allows you to get a much better idea about what to expect when it comes to your moving costs. With this information, you will be able to make a much better decision regarding the movers you hire and the rates at which you pay them.
Things to About North Myrtle Beach, SC If You Plan to Move
So thinking about starting a move? We suggest you use a moving checklist to ensure that you are covering all of your bases, this will in turn give you a lot more time to explore. North Myrtle Beach is a great area and there are things for everyone to enjoy. 
Myrtle Beach is part of the Grand Strand (a string of Atlantic beaches) and is full of fun eateries, bars, shops, and things to do for people of all ages.  There is rarely a dull moment when you are living in one of the most sought-after destinations on the East Coast.
When you are ready to make your move in or around Myrtle Beach, iMoving is here for you!