Total of 2 carriers in
Yuma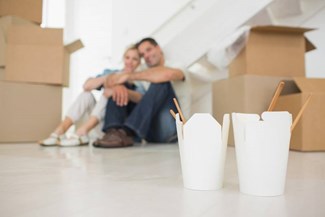 Yuma Movers
If you're stressing out about your big Yuma move, iMoving can help make your move a little easier. We are a professional and reliable company that identifies and screens the top local and long-distance moving companies in Yuma and across the country.
If you are looking for Yuma movers all you need to do is provide us with some information about what you're moving and what services you're interested in, and we will get right back to you with a customized price quote.
From there, iMoving will give you a list of reliable and experienced professionals that are experts in the moving industry and know the tricks involved in moving to Yuma. Any of our partner movers will know the best way to safely move your belongings into your new space.
iMoving cares about the safety of your possessions and we want to take the load off of your shoulders and take away your moving stress and anxiety. We are expert connectors that connect you with Yuma moving companies, and we give you the power to filter through the companies and pick the one that is right for you.
We at iMoving are a trustworthy company that values customer satisfaction above all else. We truly want to make your move as seamless as possible, and you can be confident that with our expertise you will have a smooth and stress-free move.
Moving Services in Yuma, Arizona
Storage: Storage services entail the delivery of possessions to a storage unit within a safe and secure storage facility. This service is ideal for someone who needs to move out of their old place before their new home or apartment is ready to move into.
Long-Distance Moving: Long-distance moving services provide the customer with support from start to finish. Long-distance moves are moves that are more than 50 miles away from a person's current address. These moves require expert movers who have the proper licenses and certifications to cross state lines, as well as the equipment needed for long hauls.
Special Handling: Special handling services involve the special packing of certain items that are often large and fragile. This can range from antique artwork to grand pianos. As a result, the specialty of these items requires movers with experience.
Full Packing: Full packing services leave all aspects of moving in the hands of moving professionals. This service allows the customer to oversee the packing and moving process without having to do much (if any) hands-on work.
Commercial Moving: Commercial moving is difficult because it is imperative that you find a moving company trustworthy and experienced enough to move your entire business. It is essential to browse reliable resources, like iMoving, to find expert commercial moving services.
Moving Tips
Leave Behind the Excess
A great way to make moving easier is to leave behind excess items that you may have around your home. A great example of this is wire hangers. Over the years, you've probably accumulated more hangers than you realized, and packing all of them can take up a significant amount space and weigh a surprising amount.
Instead, toss out or donate the hangers and purchase new ones once you complete your move. This can even save you money on moving costs for long-distance moves since the price is usually based on weight.
Look for Free or Discounted Moving Boxes
Believe it or not, purchasing moving boxes can be one of the biggest expenses you have while moving. Boxes aren't cheap and if you are moving a long distance, you'll have to put just about everything you own into a moving box that your movers can easily carry and transport.
Therefore, a great moving tip is to search for discounted or free boxes online. You can use websites like Facebook to ask friends and family if they have any leftover boxes, or you can browse Craigslist to find people giving away their leftover moving boxes for free.
Set up Utilities, WiFi, and Cable
A smart thing to do before moving into your new home is transfer over all of your utilities so you have electricity and running water when you arrive to your new home after a long-distance trip. Even more, you should schedule an appointment with your cable and WiFi service providers far in advance of your move to ensure speedy installation of these two essential services.
There's nothing worse than arriving to a dark and empty home with no WiFi connectivity after a long trip, so it is best to be proactive and get utilities, cable, and WiFi taken care of before you officially move in.
Things to Know When Moving to Yuma
Weather conditions in Yuma range from very hot to very cold, providing the best of both worlds for locals and tourists, alike. In the summer, Yuma has a typical desert climate that reaches temperatures over 90°F. In the winter, temperatures can drop to below freezing.
The weather variations in Yuma allow for a full cycle through the seasons, with summer being truly hot, autumn being mild, winter being cold, and spring being rainy.
Yuma parks take naturally beautiful lands and add some modern amenities to create a dynamic outdoor experience.
Carver Park is a popular destination within the local community. The park has outdoor benches and a barbeque and picnic seating area. There is also a large heated pool and tennis courts. At the same time, Carver Park has wide open spaces to allow locals to take in the natural beauty that Yuma has to offer.
Hiking is an incredibly popular past-time in Yuma, due to the vast amount of hiking trails nestled within and around the city. The trails range in difficulty from beginner to expert trails.
Some trails include the moderate Telegraph Pass Trail with partially paved walkways and a peaceful atmosphere. Jester's Trail is another popular moderate trail that is approximately 3 miles long, and this trail is known for the beautiful wildflowers that bloom certain times each year.
Yuma has numerous festivals throughout the year, all revolving around different themes and attractions. The Heritage Festivals occur all year long and differ with each season, often revolving around certain holidays.
In the summer, the Heritage Festival revolves around the sunny and warm summertime and is rightfully named 'Celebrate the Heat on Yuma's Main Street'. Similarly, in the wintertime, the Heritage Festivals revolve around Christmas tree lightings all around town, especially on Main Street.
Yuma, Arizona is a great city, and with the help of iMoving we guarantee that your move will be seamless and free of stress.